Big slots wins are always a joyous event, but some of the stories are oddly humorous. No one has yet run down the street naked shouting Eureka, but the situational comedy that some of the winners found themselves in would some TV shows a run for their money…
We have picked five of the best that will have you ROFL.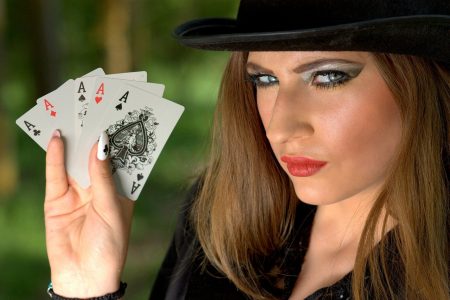 #1 A Dog Is This Woman's Best Friend
Traditionally, a dog is a man's best friend, while a woman's best friend are diamonds. However, there was a role reversal for Ida, a slots player from Sweden. She and her boyfriend had just acquired a new dog. The boyfriend was working a late night shift. The dog, possibly because of the new surroundings, was restless and not letting Ida sleep. So, she picked up her mobile phone and logged in to her account with Casumo Casino. Divine Fortune is a big progressive slot from NetEnt and one of Ida's favorites. While spinning the reels, she reached the bonus game and pressed the button quickly.
A real fortune for Ida
Ida first read the win as SEK 131, but on closer look, it turned out to be SEK 1.31 million. The first thing she did was to tell her boyfriend who was on his way home. He thought it was a joke and had to be sent a screenshot of the big win. Ida told Casumo Casino, "Now my boyfriend greets me with, Hey there, millionaire." This is how the pet dog became Ida's best friend.
#2 Don't Trash Promotional Mail
We usually trash promotional mail, and it's not surprising, given the amount we are bombarded with. This is the story of a player who decided not to ignore one promotional offer.
Challenge Casino mailed a promotional CD to A.D. at his home address and instead of junking it, A.D. inserted it into his computer drive. In it was an invitation to join the online casino. AD quickly began enjoying Microgaming Mega Moolah's slot game that guarantees a minimum payout of a million every time the big tier is hit.
As A.D. was spinning the reels, the jackpot screen opened and the wheel stopped on the white segment. He had won €3,841,871.46! A.D. was flown out to Sydney, entertained at the prestigious restaurant Aria overlooking the iconic Harbor Bridge. This was followed by a press photo shoot in the Royal Botanic Gardens, where the check for the prize money was handed over.
When asked what made him decide to insert that CD and take the risk, he said that he realized he could easily throw it away, or simply give himself more chances of winning and try out the games. And he sure is happy he did!
#3 From 25p To £13.2 Million
There are scores of rags to riches comedy movies in which the hero is all but down and out. One final roll of the dice lands him billions and all is well that ends well. This has happened in real life too, with a 26 year old British soldier named Jon Heywood.
His grandfather had recently passed away and his father was waiting for a heart and lung transplant. Less than an hour to midnight, Jon logged on to Betway Casino. He deposited £30 and decided to place 25p bets on Mega Moolah. At exactly 11.37 PM he hit the jackpot of £13,213,838.68. It could not have happened to a more deserving person, who had served his nation in Afghanistan.
After taking care of all the needs and wishes of his family Jon will have plenty left over. He plans to get rid of his Fiat Punto and buy a yellow Bentley Continental GT for himself.
#4 The Irate Girlfriend
A plumber from Devon and his girlfriend returned home late after a tiring backpacking trip. The girl immediately crashed out. The plumber had missed his online casino action during the trip so he decided to spin a few reels on Loot'En Khamun, before calling it a night.
He logged on to his Party Casino account and hit £1.6 million from his first bet of £3! He immediately woke up his girlfriend to convey the good news and was met with the angry response, "Will you f**k off!" We don't know what happened when the girl finally woke up, but a couple of scenarios can be imagined.
The plumber also plays online poker at the sister site Party Poker. He was flown to Las Vegas to represent the brand in a prestigious WPT event. Since the slot had an ancient Egypt theme the winner went to the land of the Nile to pay homage to Isis and Ra. Finally, the unnamed winner quit his job to start his own plumbing company.
#5 Pot Humor With A Difference
We have saved the best for last. It is no surprise that the progressive slot game in question was again Divine Fortune. Mobile phones enable you to play slots from anywhere – some people play while commuting to work, while others play while waiting for a doctor's appointment. Andrej, from Sweden, decided to play while sitting on the pot. The 25-year-old player is a member of Vegas Hero Casino. Having finished the job at hand he was about to cash out his winnings.
A spark of inspiration made him spin the reels one more time – and he was rewarded with shower of coins and the win amount read SEK 1,662,135.30. He cleaned up in a hurry and ran downstairs to tell his family. "I am going to pay off some debts and hopefully go on a nice trip," said Andrej. But first of all he will repaint the loo into a royal shade of gold. He will probably spend more time on the toilet, hoping for a repeat performance.
Want to tell your strange story?
Tell us about it
and it could be featured on Oddee. You can remain fully anonymous.