This might be easier to deal with if it WAS the chupacabra!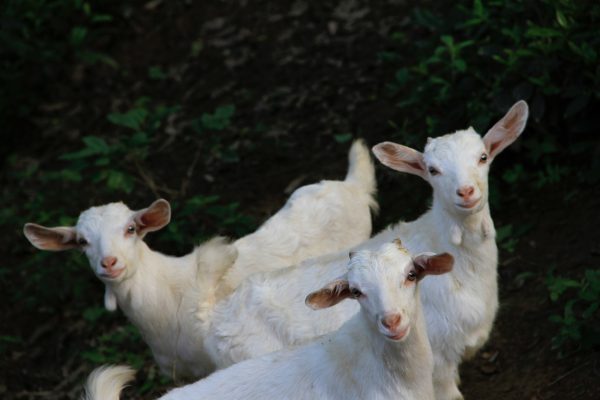 A menace plagues California's Fresno County. Goats have gone missing over the last two months. Could it be a goat thief? Or a crew of goat thieves? Mountain lions or coyotes, perhaps? Or is this menace far more nefarious? A chupacabra?
Whatever the source of the menace, it has cost Fresno County $27,000, so far.
In conclusion, it's probably not the chupacabra. 61 goats have gone missing since January. After a news report and an upset mother, Fresno County Sherrif's Agricultural Task Force says the 61 goats have been spread across seven different reports. Those 61 goats are worth $27k.
Kristy Picquette of the Kingsburg 4-H club reported 11 goats stolen from a pasture on Fruit Avenue.
Picquette says her boys, 12 & 14, had been raising those goats for 4-H.
"And it's been a lot of hard work and a lot of blood, sweat and tears that my kids have put into these projects. They're not just livestock. Goats are very personable, very lovable. So these goats were a part of our family. You know, we cared for them day-in, day-out. It's just heartbreaking and devastating for a 12- and 14-year-old." she told Fresno TV station KFSN ABC30.
Police recovered 4 of the 11 reported missing goats, discovering them wandering the road. It was dumb luck, as the police have no solid leads.
Fresno County Sheriff's Department spokesman Tony Botti also spoke with Fresno TV station KFSN ABC30.
"Numerous detectives on that team are treating this as a top priority right now. They've scoured the area for surveillance video, which has been few and far between. We just have really come up dry on leads."
However, the sudden uptick in goat theft leads to some obvious conclusions.
Botti said, "What it tells us is that there's a market for goats right now. What's being taken are the females. Some of these females are even pregnant, so they're getting a two-for-one when they steal these goats. And what we know is that females are sought after for both milk and meat purposes."
Botti says above all, stay vigilant and do what you can to protect your goats.