But do any of these cursed objects come with a free Frogurt?
We all know the classic tale of cursed objects or items. Whether ancient, sacred relics from distant lands or one-time possessions of a disturbed individual, bad things happen to people who come into contact with them.
But did you know that some actual, real-life object bear a genuine bona-fide curse? Or at least people claim they do.
Here are four items from around the world that said to be cursed, or haunted in some other manner. Or, in the worst-case scenario, both.
1) The Screaming Skull of Burton Agnes Hall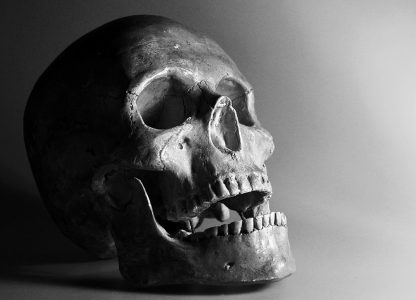 Burton Agnes Hall is an impressive Elizabethan-era manor. Completed in 1610, it towers over the British countryside in its eponymous village near the British west coast.
But the Great Hall of the manor holds a sinister secret. According to the legend, the skull of Katherine "Anne" Griffith — the youngest daughter of the manor's first owner Sir Henry Griffith — is hidden somewhere within its walls.
In 1620, robbers attacked and badly beat Anne. Before she died of her wounds, she made her family promise that they'd sever her head and bury it win the walls of the Hall which she loved so much.
That's just what they did. And that's why Anne has never left the building.
Her spirit supposedly still roams the halls, and screams through her skull at anyone coming too close it. No one knows exactly where the skull is hidden, but at least the manor has someone to watch over it… Forever.
2) The Cursed Maori Warrior Masks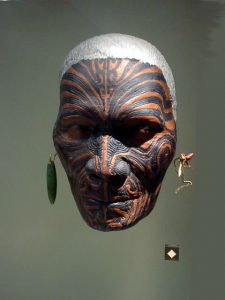 The Te Papa Tongarewa museum in Wellington houses many objects that illustrate the rich history of the island's native Maori people. Among them are multiple masks, once worn by Maori warriors, and they're a sight to see — unless you're pregnant or menstruating.
According to Maori beliefs, the masks — and many other treasures in the museum — house a wairua, or a spirit. The presence of spirits makes them tapu, or sacred objects that must be handled and respected in a certain way.
Those same beliefs also dictate that pregnant or menstruating women are a tapu of their own. And the spirits in women and the masks really, really do not mix.
If the two came into contact with each other, the clash of the spirits would surely curse one or the other — or both. Local tribes have made demands that the tapu rules be followed, lest a horrible fate befall everyone involved.
As a result, in 2010, the Te Papa Tongarewa museum asked pregnant women to avoid visiting the museum. "Pregnant women are sacred and the policy is in place to protect them from these objects," a museum spokeswoman said at the time.
3) The Delphi Purple Sapphire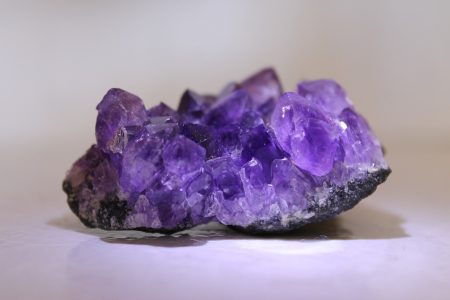 To begin with, the Delphi Purple Sapphire isn't actually a sapphire. Instead, it's an amethyst — as its nickname, the Cursed Amethyst, states more accurately.
The jewel currently resides in the Natural History Museum in London. And like so many other artefacts there, it was acquired through less-than-honest means.
Colonel W. Ferris, a cavalryman, stole the jewel in 1857 from a temple dedicated to Lord Indra, a Hindu god of thunder, rain, and war. As you probably know, stealing treasures from ancient gods is rarely a good idea.
And it certainly wasn't in the Cursed Amethyst's case. Practically all of its owners have met with misery and misfortune, be they bankruptcies, illness, or otherwise.
For example, a singer who received the jewel as a gift in 1890 lost her voice for good. Recently, when a curator from the museum took the jewel to a symposium, his car got stuck in a horrendous thunderstorm.
And what was it that Lord Indra is the god of?
4) James Dean's Porsche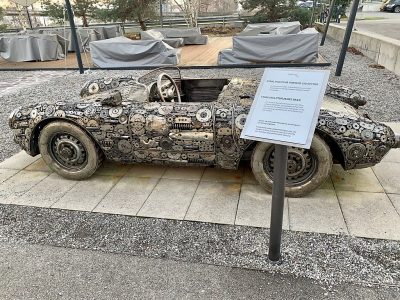 In 1955, while filming his famous movie Rebel Without a Cause, James Dean bought a Porsche 550 Spyder. The once Hollywood superstar loved his ride and affectionately named it the Little Bastard.
Unfortunately, he didn't get to enjoy the car for long. Merely a week later, Dean died in an accident while breaking in the Little Bastard.
The tragic incident didn't come as a surprise to actor Alec Guinness (of the original Obi-Wan Kenobi fame). He claimed to having had a premonition about Dean's fate as soon as he saw the Porsche.
After Dean's death, part from the Little Bastard were recycled to other cars. Its engine, transmission, and suspension went into two different race cars, who happened to participate in the same race.
Neither came out of it. Both cars crashed during the race, and only one of the drivers survived.
In a separate incident, The Little Bastard's tires, also placed in a different car, reportedly all blew out at the same time. The car's body has also fallen on two different people while it's been exhibited and serviced.
Clearly, the Little Bastard is just out for blood. Luckily, it disappeared without a trace in 1960.
Wait, where's that engine noise coming from…?