There is no formal degree or qualification that entrepreneurs have to have in order to pursue their professional goals. However, there are plenty of degrees out there that can be of enormous use to budding entrepreneurs. No matter how good your natural business instincts are, you can always sharpen them and hone your abilities by taking on a formal degree to study.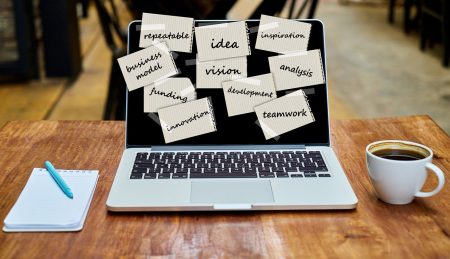 Below are three of the most versatile degree categories available today that are worth considering for every entrepreneur. Thanks to the advent of online learning, it is now possible to study for these degrees while continuing to work full-time. Any entrepreneur hoping to sharpen their skills should consider the following:
Business
A degree in business is an obvious choice for aspiring entrepreneurs. Here's why it is top of our list:
What you will learn: Business degrees like the MBA are designed to teach students everything they need to know to be able to take charge and lead effectively within a business. Business degrees are largely designed to build upon a businessperson's natural talents, supplementing their business experience and acumen with a more formal understanding of the underlying theories.
Some business degrees are focused entirely on practicalities, but there are also business degrees that are much more academic in nature. The best one for you will depend on the career path that you want to take. The MBA is probably the best known and most popular business degree out there, but it is generally only available to students who already have managerial experience and/or are currently working as a business manager.
Benefits for entrepreneurs: Studying a formal business degree gives entrepreneurs the opportunity to build upon whatever knowledge and experience they already have. One of the great things about being an entrepreneur is that anyone with the necessary skill and determination can pursue it as a career path. The more time you spend working as an entrepreneur, the better you will come to understand how it all works. No matter how much or how little experience you have, a business degree course is an excellent way of formalizing the experience you have and building upon it.
Finance
Finance is another excellent degree course to consider. Below are the reasons why and the benefits you will gain:
What you will learn: There are a variety of finance-related degrees out there that entrepreneurs should consider. Obviously, if you want to run a successful business, you need to have a good grasp of money and finances. However, a finance degree gives you more than a basic understanding of accounting; it can also provide students with a firm grounding in how to plan their business spending appropriately and draw up realistic and useful budgets to use.
Benefits for entrepreneurs: The better your understanding of finances, the more effective you will be as a business leader. Being a great entrepreneur means that you have to be prepared to take risks sometimes. With the benefit of the knowledge that you have gained from a finance degree, you will be able to make much more informed and much more savvy financial decisions. You can't eliminate the risk entirely from business decisions, but you can reduce it.
Statistics
A knowledge of statistics is extremely useful in this day and age where technology and data are used for various purposes, so a degree in this subject area will always be beneficial.
What you will learn: Studying a masters in statistics online will provide any entrepreneur with a solid grounding in the principles they need to know how to gather and analyze statistics. This is then used to help businesses with forecasting and planning. There are a variety of statistics-related courses out there. At one end, you have the more abstract pure statistics courses that are only concerned with the theory and not the applicability of statistical analysis to the real-world. However, entrepreneurs will want to look at degree courses that teach students how to utilize statistics in specific circumstances.
Benefits for entrepreneurs: There are innumerable ways that entrepreneurs can leverage a knowledge of statistics for their own benefit. Businesses are increasingly taking an interest in talented statisticians and analysts thanks to the role of data analytics in making many crucial business decisions.
A solid grounding in statistics will also prepare entrepreneurs with the skills they need to conduct in-depth market research. Gathering reams of data about your target market or audience has never been easier. But without someone qualified in statistical analysis, all the data is useless to you.
The degrees that we have listed above are just three of the many options out there for the modern entrepreneur. Just about every entrepreneur can benefit from studying a university degree; you just need to find the one most relevant to your skills and long-term goals.
Want to tell your strange story?
Tell us about it
and it could be featured on Oddee. You can remain fully anonymous.