While owning a rental property can be a great benefit to you financially and to your investment portfolio, if you don't manage the property correctly, it can also be a huge headache. To streamline this process, many people choose to work with a property management company that takes care of most of the heavy lifting for you. But if you're determined to take in all the profit yourself and handle all of the legwork on your own, it's good to know a few tricks of the trade, including how to find the best tenants.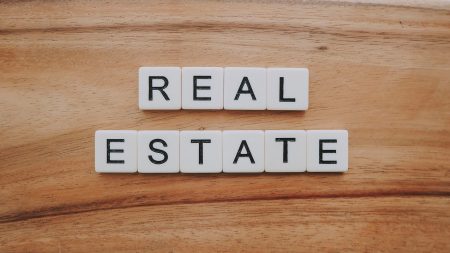 Here are three tips for finding good tenants to occupy your rental property to help you with this. 
Showcase Your High Standards
To rent your property out to someone who's going to pay their rent on time, take care of the property for you, and be easy to work with, you're going to need to keep your standards high while you're going through the applicant process. 
According to Brandon Turner, a contributor to BiggerPockets.com, one way to let this take care of itself is to showcase your high standards and the standards you expect from your renters or tenants as you list the property. 
In addition to telling prospective tenants about the features and qualities of the property you're looking to rent out, you should also tell them what someone needs in order to apply for the property and what's expected from renters. Things like earning three times the monthly rent, not having any previous evictions, not being convicted of a felony, having a high credit score, and having glowing references from previous landlords can all be mentioned on your listing. Be sure to use a good capitalization rate calculator, when analyzing potential rents and tenants. 
The thought behind including this information in your listing is that, if someone doesn't meet these qualifications, they'll save themselves some time and money by not bothering to apply to rent this property in the first place. 
Have An Extensive Application
For those who feel that they meet the standards and qualifications for a renter, the next step towards finding good tenants is looking through their application. 
Again, the application is where you can gain extensive information about a tenant if you create the application correctly. On this document, USAA and Military.com recommend you ask questions about the applicant's income and job security, those who would be living in this property with them, their pets, and their personal references. While you need to be careful about asking questions that could be discriminatory in nature, you can ask questions that will help you determine if the person looking to rent your property seems like a good risk, both personally and financially. 
Do A Credit And Background Check
Once you've narrowed down your search to one or two potential renters, the last thing you'll want to do is check their credit and run a background check. 
With this information, Erin Eberlin, a contributor to The Balance Small Business, shares that you'll be able to see if this person consistently pays their bills on time, if they have a lot of debt that they're trying to manage, or if they've ever been evicted or declared bankruptcy. The answers to these questions could help you in determining if you should rent to these people or not. And with a background check, you'll be able to see if there are any previous issues with the law that might need to be taken into consideration. 
Choosing good renters can make a huge difference as a landlord. To help ensure that you find the best possible tenants each time you have a vacancy, consider using the tips mentioned above to find the right match for your property.