Smartphones aren't called smart for nothing because they're definitely useful devices. With billions of users across the globe, smartphones gain so much ground because of the amazing things people can do with them.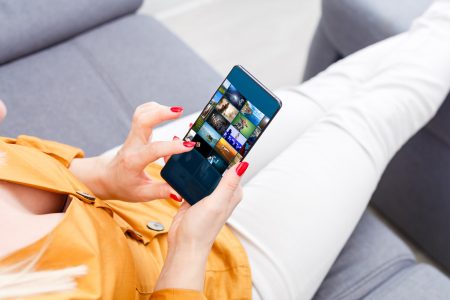 Playing games, streaming music, and checking out emails and social media accounts are just some of the features to keep you glued in your handheld device right from the time you get up to the time you go to sleep. Even if you know some of the basic elements of a smartphone, not many people know the other functionalities they're capable of.
Smartphone Features You're Not Aware Of
Smartphones, regardless of the brand or model, can do various things that might surprise you. Here are some of them:
1. Serve As A Marketing Tool
Smartphones can provide businesses and sales representatives a competitive edge by allowing them to respond easily to customers' questions and needs. This is especially true if entrepreneurs combine the use of phones with Ringless Voicemail services from a reliable company.
Once a business works with a good voicemail service provider, it's easy to deliver messages directly to the target customers. Depending on the marketing goals, it can help send coupon codes, weather alerts, or important announcements via text messages.
2. Allow Customer Support
If you're a business owner and you want to succeed in your chosen industry, you must never neglect the importance of customer service. Fortunately, one of the things you didn't know you can do with a smartphone is it can help provide customer support on the go.
The only thing you need is a stable internet connection and a working device. Such advancements avoid the cost to send somebody to locate your customers' problems. With smartphones, you can have them take a photo or a video of any product they could have a concern with and share the photos immediately for a recommendation.
If you have many customers calling your business but you have to take a trip to an important meeting, you can take advantage of service providers offering Power Dialer to help you contact more immediately and avoid wasting time.
3. Leverage Your CRM System On The Go
Mobile access to the customer relationship management (CRM) system of your company to record or obtain information is invaluable. Accessing customer data via smartphone is crucial to your sales teams as well. In this way, your employees will be more effective and productive if they can access details regarding their customers even without the internet.
4. Create Fresh Content
Another thing a smartphone can do for you is to let you create content. No matter what type of business you manage or what kind of work you do, it's easy to take notes of ideas when thinking of possible publicity materials for your channels or campaigns using smartphones. Besides, there's nothing worse than coming up with a perfect plan and forget to take note of them.
The good thing about smartphones is you can use them quickly to jot down notes. You don't have to carry around a notepad wherever you go because your phone is enough to record your thoughts.
5. Take Customer Orders
If you're a restaurant and bar owner, using technology to drive sales is possible with smartphones as it can help streamline your process by taking customer orders through electronic means. With less room for error and less time spent writing down, your servers may have more time preparing food and interacting with customers, which can boost sales and tips at the same time. 
You can also create forms and have them filled out by your customers on a smartphone rather than using paper.
6. Manage Your Bills
For many people, proper budgeting could be hard to crack. Counting money and tallying isn't a fun exercise, particularly when you're on a tight budget. However, you don't need to use your credit card to pay for the things you purchase just to keep things easy when tracking your bills.
With the different apps in the market, you can easily manage your expenditures every month and send reminders for any of your upcoming bills.
7. Be A Navigator
If you're a new resident in a certain town or city, it might take a while to be familiarized with your surroundings and find your way around. If you're commuting using public transportation, you don't want to get lost especially if it's your first day at your new job.
With smartphones, you can use them as your navigator. Apps can turn your phone into a portable map and give you the best possible routes to reach your destination quickly. This will help you avoid getting lost and be updated if there's heavy traffic and road closure.
8. Utilize As A Remote Control
Some of the mobile apps available can turn your smartphone into a working remote. Depending on the app you're using, you can control lots of gadgets using your phone. From computers to lights in your home, it's easy to control them with just a few taps.
9. Monitor Your Heart Rate
Whether or not you have a fitness tracker, your smartphone can do the heavy lifting for you. Using an app and your smartphone's camera, you can monitor your heart rate during workouts and throughout the day to ensure you're getting into the right fat-burning zone. If you feel like phones can help you in this aspect, make sure to use the right app.
10. Make Reminders More Effective
If you want to level up your marketing efforts to make your business grow, you can take advantage of smartphones when sending messages and make reminders to your customers more effectively.
For instance, a text message is a simple way to notify your respondents to complete an online survey. Since many people carry their smartphones, reminders are more effective than emails and telephones. Most people have internet connections on their mobile devices and may opt to finish the survey right then and there.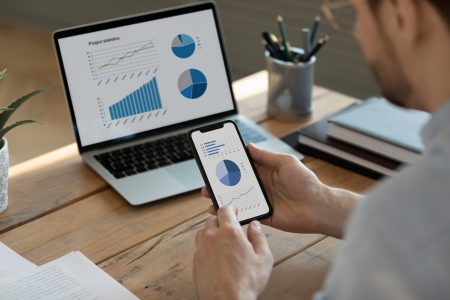 11. Do Presentations
Smartphones are more portable than computers, which makes them a good tool for impromptu presentations to your potential customers. This is true if you're in a visually oriented field. With their bright colors and crisp resolution, smartphones can show off your portfolio to your clients or potential business investors in an instant.
12. Speak Any Language
Some people might not know smartphones can understand and speak any language in the world. This is a feature even the best linguists around the world would struggle with. A word translation app is your lifesaver once you travel to various places where you can't rely on your native language. Such smartphone apps are powerful as they can provide you with immediate translations to different languages.
When it comes to Android devices, you may use Google for translating sentences or words from any of your preferred languages. For iOS devices, there are also apps you can use to perform the same task.
13. Digitize Any Document
 With the camera of your smartphone, you have a convenient and perfect tool for a makeshift scanner. When a document is captured, you can use apps to transform the image into a .jpg or .pdf file. However, you have to take note that the quality of documents may depend on the camera resolution of your phone.
14. Make Customized Vibrations
If you don't want to scramble for your smartphone at a movie theater each time someone calls, you can make customized vibrations. Rather than the standard alert, pick various vibrations in the settings and assign them to your contacts. With this feature, you won't ever miss any important call.
15. Track And Note Ideas
Do you have a great idea in mind but you tend to forget it easily? Well, what if you can capture all your fleeting ideas the moment they pop into your head? Luckily, smartphones are useful for this.
As a business owner, you probably know that marketing inspirations may come from anywhere anytime, so start a note on your smartphone with ideas, quotes, reflections, or anything that's in your mind. You can quickly do it by typing and using a dictation tool or voice assistant. 
If you prefer to draw your ideas, it's also possible to make sketches on the phone or you can just snap a photo of the drawing you made in your notebook.
16. Start Your Car
With today's advancement of technology, one thing you probably didn't know is smartphones can start a car. If you lost your keys, you can use valuable information on Google and get tuned to the supported car features on your phone and kickstart your vehicle's engine.
17. Remind You To Drink Water
Due to the busy lives of many people, they tend to forget about drinking plenty of water. But how often do you spend your days consuming beverages like coffee and soda? With your smartphone, you can use apps to track how much water you're drinking.
It often works with the use of another device or product with smart features. For instance, you can use a smart water bottle to track how much you've had for the day. The information can be accessed through a code using your smartphone. This won't only help remind you to drink but it'll also provide you a better understanding of your habits.
18. Manage Your Projects And Tasks
Reading the comments of your employees, keeping track of tasks, and correcting your workers' actions is convenient once you do it via smartphone, particularly if you're on the road, on vacation, or at a business meeting.
Many mobile apps come with versions that have extra features like widgets for current tasks being done or buttons to create a case quickly. With this, you can use your phone to increase your productivity by enabling you to manage your projects efficiently.
19. Perform Bank Transactions
Issuing invoices is another crucial aspect of running a business. There are instances when it should be done urgently, so your business won't stop any processes and keep your operations running.
If you have online customers, you can do it in a few clicks. You don't need to print the payments and go to the branches. The great thing about having smartphones is you don't have to do all of those things using a computer. Since most banks have mobile apps, you can easily transact using your smartphone. You can even make mobile invoices in a few minutes.
20. Help You Organize
Smartphones can let you structure your day. It even lets you manage the schedules of your employees. All of these are made possible even if you're on a lunch break or on the train. With the different programs and tools available for mobile devices, it's easy to stay organized and see what you're missing out on.
21. Monitor Inventory
If you're the type of business owner who wants to monitor your company's sales, it's possible with smartphones. You can even track your inventory using various apps to be alerted. Through this functionality, you can easily contact your vendors to add products to your inventory. This may come in handy, especially for businesses with hot items.
22. File Reports And Pay Taxes
Dealing with tax authorities might be the most routine task for everyone, particularly for businesses. However, there's no getting away with it. Fortunately, you can pay taxes through online banking and file tax returns on the official website of the Internal Revenue Service (IRS).
With smartphones, you can do this with a couple of taps. You can send statements and transfer money wherever you are. You can also do everything through a single cloud app.
Bottom Line
Smartphones can do a lot of amazing things. Thanks to the apps available and the features they have, you can use your phones not just for personal reasons, but also for business purposes. Whether you run a business or you just want to make the most out of your smartphone, take note of the above things and explore more about what your device can do for you.