Even if your company isn't selling products and services related to technology, you can use it to increase your sales, as we detail below. Keep reading to learn more about some of the excellent tech tools you can use to drive your company's profits. And you can learn more about product analytics to increase your sales, too.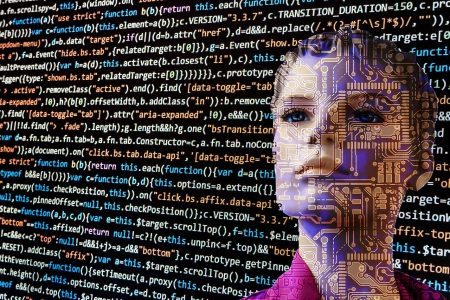 Square
If you have a small company, you might not have upgraded your payment technology. Or perhaps you're running a cash-only company. Adding a simple tool such as Square, which you can connect to your tablet or smartphone, can reduce much of the manual payment processes that can cost you valuable time. 
Square comes with a complimentary Point of Sale (POS) app that makes it a simple, convenient payment system to offer customers at a low cost. This gadget is ideal for allowing sales when you're on errands, working out, or doing just about anything. 
You also can set up your iPad on the counter, which takes less space than most POS systems. Small companies that don't have the means to establish agreements with Visa, Mastercard, and Discover can stop losing customers who don't carry cash. 
Using An App or Card System
Most consumers love to use technology that saves them money. It could be a gift card system, such as Starbucks, or a mobile app that provides deals and coupons. 
Setting up this system will cost you a bit up front, but your customers know that they're saving money, even if they wind up spending more with more purchases. 
Also, providing loyal customers with a card membership makes them feel valued and connected to your brand. This means they're more likely to keep doing business with you, increasing your sales. 
Social Media Scheduling Technology
Small companies know how important it is to use Facebook, Twitter, Instagram, and others to connect with customers and clients. But getting on social media every day can suck away your time. How many of us have gone to Facebook 'for a minute' and stayed there for an hour? 
Fortunately, you can use social media scheduling technology, such as HootSuite and Buffer, that lets you set up posts to hit social media when you want. Plus, you don't have to go to social media websites, so you aren't distracted. 
Also, these convenient scheduling systems let you put out sales promotion posts weeks in advance. You can have your promotions go out when you like, so you don't have to waste much time on the social media giants. 
Email And Social Media Marketing
Many daily administrative tasks can be done automatically so that companies can focus their energy on more critical matters. 
Email marketing programs, such as MailChimp, let you quickly email customers and prospects about your promotions. Many of these programs will also send your digital newsletter to your social media channel – another way to stay off social media! 
Get E-Signatures
When you need e-signatures for your agreements or contracts, DocuSign and HelloSign can assist you. You can upload the document, see where you need to sign, add an email address, and the tool sends it! 
The e-signature software will even remind the person that they haven't signed the document yet. So, you don't need to bother people for their signatures or hope your local post office is open so you can mail a contract. 
Document Collaboration
If you need to collaborate with clients or workers, useful file-sharing products such as Dropbox and Google Drive are essential. These products ensure that all parties use the same version and document, wherever they are in the world. 
Document collaboration products also prevent people's email inboxes from being clogged with several document versions. 
Use some of the above tools, and you're likely to see higher sales and more customer engagement.