Everyone has to work, but not everyone has to have a typical job. Maybe you'd love to be a professional dog walker, or you want to be be the person that makes movie and tv captions. No?
Here are non-traditional, awesome and very real jobs, in case you're in the market to earn extra income. 
Mystery Shoppers
What? That's a real thing? Yes, it is. These jobs can be hard to find and it's hard to know if they're legit. But, there are some amazing mystery shop companies that are legitimate, fun and very rewarding.
Professional Mourners
Rent a Mourner is a company in England that rents out mourners by the hour. Professional mourners join family and friends at funerals and grieve for the deceased. Mourners are about $70 for two hours of service.
Professional Cuddlers
Yes, cuddlers. You want to cuddle, you can pay for someone to do that with you. Cuddlers charge up to $80 a hour for their services. Cuddling with strangers does come with its own share of emotional burdens though. And on that note, cuddling is a very personal, sensual thing. And even as a lover of cuddling, would you want to cuddle with someone you didn't even know?
Dog Food Taster
And not only dog food but bones, tinned meat, and dog biscuits. Yuck. How could you compare this food or these bones to other brands unless you..yuck. Dog food anyone?
Watching Paint Dry
Watching Paint dry has got to be almost as lucrative as watching grass grow, but some companies will pay you to do it. If the companies want to make sure that the paint is durable as it dries, they will literally pay you to sit and watch it.
Nail Polish Namer
Coolest.job.ever. Well, if you're a woman and you like to paint your nails and thinks nail polish colors have cool names, then it's the coolest job ever. Some companies leave it to their top people to come to with the unique and fun names, well others employ marketing or advertising professionals to take the job.

Netflix Viewer
This gig is full-time and it's for real. One lucky employee gets to watch and review all of Netflix's content before it goes on air. This helps viewers find exactly what they want, whether it's a high school drama or a bloody war flick.

Rollercoaster Painter
Like heights and a challenge? This job certainly has both. You have to work well in all types of weather, and have a background in paint including using different coating systems. This is the job for anyone that likes DIY and spending time outdoors.


Water Slide Tester
If you love water slides, this is your job. Water slide testers are there to check all aspects of safety to make sure the rides are safe. But don't worry if you get hurt, there's always medical insurance to cover you.
Sleep Professional
Sleep,for work, is this real life? It turns out, it is. Professional sleepers do just that, sleep. All the while scientists conduct research on sleep disorders. Talk about the most comfortable job on Earth.

Professional Parachute Tester
Well, somebody has to go first…but seriously, this job isn't that much different from test pilot or stunt man. Quite often, these people end up being soldiers testing military equipment.
Personal Shopper
Want to get paid to shop? You can do this, especially in Asia. Families find and pay people to fly to Europe or the US to by them legitimate, brand name items. Asians don't trust local retailers because they think that may be knockoffs.

Bovine Identification and Exit Prevention Specialist
Obviously this is the scientific name for this job. In English, it's a Cow Watcher. The people sit around watching the cows to make sure none of them run away. Seriously.
Light Bulb Replacer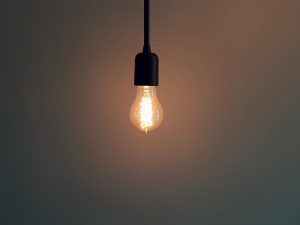 It sounds weird or like a part of a custodians work, but nope. A light bulb replacer is a job within itself. Large companies and even universities employ light bulb replacers because, well, frankly they have a lot of light bulbs to be changed.
Bridge Driver
Are you terrified of driving over bridges? If so, have no fear. You'll be happy to know that you can call a service and someone will drive over a bridge for you. Win-win.
Mystery shopping is awesome when you find a great company and sleeping for money? Sign me up!