When you work with the local website traffic, you know what it takes to generate more page visits and convert them into sales, yet once you expand internationally, things will not always work the same way. A reason for that is the necessity of correct translation and consideration of all the socio-cultural aspects of each country in question. Here are 10 ways to increase international website traffic that work:
1. Correct Localization. Even if you already have a multilingual website, it is still recommended to let the professional localization specialist check or audit it to correct possible mistakes and bring in required changes. You can approach reviews by Pick Writers and choose one of the best translation services that fit your needs, deadline, and budget.
2. Proper Keyword Research. Another crucial part is researching international keywords that will include slang phrases and numerous text adjustments to make sense for the locals. It takes two specialists: native speaker SEO and an expert in translation services. According to the case study research, the generation of 2-3 language keywords also increases your original local traffic if the backlinking is done right.
3. Text Adjustment. Do not ignore the part about keeping your text customized to meet the latest market requirements in another country. It does not have to be a carbon copy of your original Western text if you target China or the United Arab Emirates. Focus on international business ethics and make your text unique as it will generate more traffic.
4. Social Media Aspect. Include social media elements and traffic generation from Twitter and Instagram by inserting appropriate code lines to your webpage. It will not only make the page more vivid but will help the search engines connect various platforms with your original page.
5. Translation of Company's Documents. Since traffic does not always turn to sales, consider adding translated documents to your webpage that tell about your company and contain information for the press coverage and the potential foreign investors. It will become a piece of professionally-crafted information that represents you internationally.
6. Technical Translation. If your web page represents a particular product line, think about working with the technical translators to offer your customers unique content and product descriptions. It will help Google and the other search engines mark you as the first-hand creator and will generate more traffic.
7. Marketing Campaigns. Your international website must be heard and be a part of the news, which is why it is good to participate in various marketing campaigns, charity events, or competitions in foreign countries. Since it is a part of marketing, the link or mentioning of your website will make it a part of the news that will help people remember it.
8. Cultural Consideration. This aspect is often ignored, yet when you target Asian or European markets, the cultural aspect is extremely important. Your international traffic will always depend on how well you know your target audience. Include those elements that will be understandable and clear to the locals, add graphic elements, respect cultural dates, and so on.
9. LSI Generation. Generate LSI keywords for your website and place them correctly in the relevant text. It is completely free and can help you enter the foreign words that you already know to determine what phrases or expressions generate the most traffic in a particular country.
10. Video Conferencing. Due to social distancing and pandemic times, most businesses turn to video conferences and remote solutions. Consider hosting a video conference or record Podcasts by hosting them online. It will make your website an additional source of information that will generate useful web traffic.
The Golden Medium Rule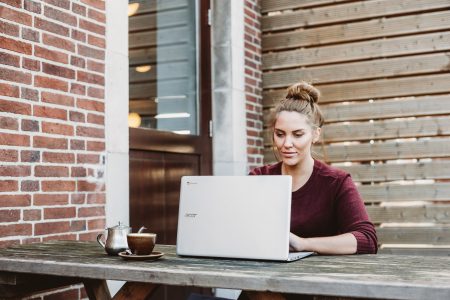 Placing all the possible elements here and there does not guarantee that everything will work the next morning. On the contrary, the trick to successful SEO implementation is the correct balance of things mentioned above. Try out different solutions and see what works best for you by collecting statistics and recording the best traffic generation cases.
BIO
Mark knows how to combine clever marketing, technology, and education to provide the best business experience internationally. Follow his posts to learn and discover the latest technology tricks. Mark is a great source of accessible help and inspiration!