San Rafael police arrested Cory McGilloway Friday morning for breaking into the zoo and stealing Maki, the lemur.
Maki was dehydrated and hungry, but is expected to return to full health.
After Tiger King, you'd think people would realize that "exotic pets" are just wild animals. They look very chill and approachable in their enclosures, but people have to understand that's not how they'll behave in your living room. Well, 30-year-old Cory McGilloway found out that simple truth the hard way when he kidnapped Maki, the lemur, from the San Francisco Zoo. 
Adorable, but Not Good Pets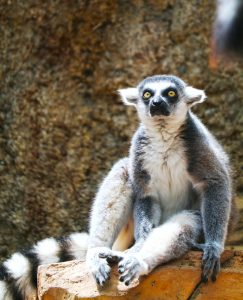 Keepers discovered Maki missing and evidence of a break-in shortly before the zoo opened on Wednesday. Maki was spotted Thursday evening, hanging out in a Daly City playground, a few miles away from the zoo. We don't yet know whether the lemur escaped on his own or McGilloway released him after he proved to be an actual wild animal with sharp teeth. 
Daly City police apprehended the lemur. "We contained him until staff from the zoo took him back home," the police department tweeted. 
Maki is a staggering 22 years old and lives with one of his offspring in the enclosure. In the wild, ring-tailed lemurs live around 16 to 19 years, but in captivity, they can live as long as 30. It's reasonable that at 22, Maki may have wanted to see the world and orchestrated his own kidnapping. Among the myriad of questions about the heist is how a lemur-thief could break in and abscond with the animal so easily, especially since no one noticed his absence until the zoo was opening. You'd think the SF Zoo would have a Ring camera or SimpliSafe or something.
Best Day Ever, for Kindergarteners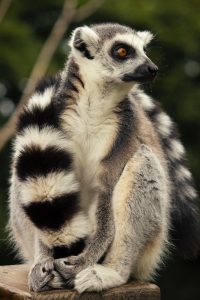 James Trinh, a five-year-old, first spotted the missing lemur while leaving school on Thursday. We probably have Madagascar to thank for the reason Trinh could identify the animal. He alerted Cynthia Huang, the school's director, who was skeptical, "We've had coyotes, skunks, raccoons. I thought, 'Are you sure it's not a raccoon?'" Maki scampered into a playhouse on the school's playground and hunkered down until authorities arrived. 
Friday, San Rafael police arrested Cory McGilloway Friday morning; he was already in custody for an unrelated crime on Thursday.