How are you doing? Retrograde starting to get you down? It's kind of nice to schedule time for rest and reflection during these retrogrades–practice being pensive. You have an opportunity to learn coping skills that are worthwhile when all the planets are back to their everyday movements. In the meantime, there's plenty of cool stuff going on overhead this week, so make time to look up. 
Celestial Events October 12 through October 16

Monday
Cetus the Sea Monster
I always think of the constellation as Cletus as a coverall bedecked rural resident of the deep ocean who bellows in a drawl. It's also the 13th zodiac, but the moon and planets brush through it too quickly to be part of our 12-constellation system. The sun spends about six days following the Summer Solstice in Cetus, which is the perfect time to act out. The moon rises in Cetus about once a month, signaling rebirth and clearing your mind of past mistakes. 
Tuesday
Mars
If you've been keeping an eye to the south, you'll have noticed Mars ablaze in the sky lately. It's at its brightest tonight, and easy to pick up because of the red glow. Let the glow fuel you in breaking off friendships with people you see gathering maskless in big groups on Instagram. 
Wednesday
Venus
The evening star is hitching a ride on Leo this week. Rather than swiping through the apps tonight, Lions, we suggest spending some time on Pinterest and updating your fall aesthetic. PSL and pumpkin patch Instagram shoots are tired; how are you getting spoopy this year?
Thursday
Jupiter and Saturn
Both planets are setting in Sagittarius this week, so it's time to get your house in order. You've got your Pinterest board set for Halloween, now make some moves on your Five-Year Plan: Coronavirus Edition. The future is uncertain, but that doesn't mean you have to be. What is it you've always wanted to do? What will it take to get you there?
Your Sign for the Week of 5/12-5/18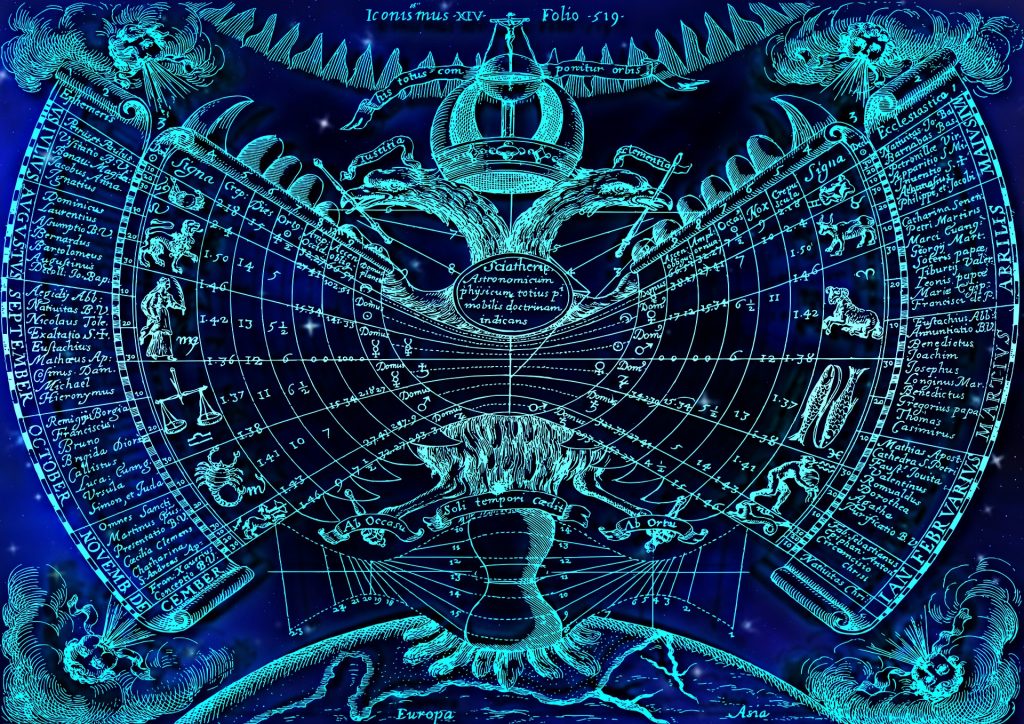 Aries: When the last time you subscribed to a magazine, Rams? Pick up a few titles related to your five-year plan and start skimming for inspiration. 
Taurus: It's been a rough go, Bulls, but you're wading through the muck, and you're approaching the other side. Now's a great time to become a pet-parent to a crested gecko. 
Gemini: In these challenging times, retirement may feel like a distant dream Twins, but start making a concerted savings effort, then spend the afternoon listening to the wind in the trees. 
Cancer: Incorporate a viewing of the 1999 magical romantic comedy Simply Irresistible into your self-care this week, Crabs. 
Leo: Grind culture got you down, Lions? Let Venus empower you this week to choose style over substance. 
Virgo: Rewrite your bios this week, Maidens–Twitter, Instagram, LinkedIn, whatever. And throw out your old socks. It's time. Let them go. 
Libra: It takes 66 days to form a new habit, so get a jump on your New Year's Resolutions now. Stop focusing on self-improvement; maybe take up the hackey sack?
Scorpio: If you've been toying with writing an ebook this year, Scorpions, just do it.
Sagittarius: You've been planning for a while, Archers, so it's time to leap into action. Take up poker, repaint your bedroom, or confess your feelings for your roommate. 
Capricorn: Oh man, Sea-Goats, take a knee this week. Focus on your houseplants and maybe clean the windows before winter. 
Aquarius: Think of your social circle like a bonsai tree, Water Bbs. The people surrounding you will have consequences years from now. Cultivate your friend group with care. 
Pisces: Feel like your flippers aren't getting you anywhere, Fish? Stretch your legs instead, incorporate a daily walk into your schedule.