One of the biggest decisions you may deal with in a kitchen remodel or redesign will be about the cabinets. There are many choices out there, and your budget and personal style will influence your decision. One solid solution is RTA, or ready to assemble, kitchen cabinets. They are progressively more popular due to their affordability. Like anything in home renovation, however, there is a wide range of quality in the category. You will need to know what to sift through online. Read on to find how to search for the best RTA kitchen cabinets from the comfort of your home.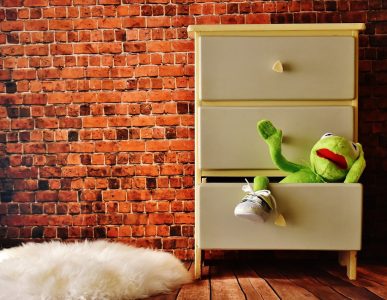 Starting Out
If you do a quick search online for RTA cabinets, a large number of sites pop up. The good news is you can tell a lot about a supplier based on its reviews and testimonials from customers, Walcraft Cabinetry seems to be an example of a company supplying high quality RTA cabinets. Once you have whittled your search to one or two companies, you can begin to find the exact cabinet you need.
RTA cabinets come in many styles, colors, and dimensions, which can be daunting. It is important to have a good idea of what you are hoping for – Shaker style, gray, white, etc.
Quality Counts
Once you have found down the precise cabinet color and style and made all the necessary measurements, it is time to locate your cabinets. RTA cabinets should be well-built and you don't have to settle for anything less. As ready to assemble cabinetry has become more popular, many manufacturers use solid wood or plywood into their products.
With RTA cabinetry, the best quality is often found in the details. Look for certain components to display this quality, such as dovetail drawers, clear-coated interiors, proven hardwood construction, or only the best kitchen cabinet hardware and joinery. Even within these categories, though, you will want to ensure that the individual pieces are of the highest quality. The finish of an RTA product is another vital area to look closely at, as well, as it should protect and increase the lifespan of your cabinet.
RTA cabinets are an excellent way to save money on a crucial part of the kitchen remodel. However, you don't want to just find the cheapest ones you can. Many manufacturers take shortcuts, especially with components of the cabinet that are out of view. Ensure that the company you purchase your RTA cabinets from is straightforward about the quality and technique that goes into their products. Many of the best companies offer guarantees on their cabinetry, and provide exceptional service to calm any customer concerns during the buying process.
The Finale
Make sure to check over the RTA cabinets right when you have them in the cart. Confirm that these are the exact cabinets for your kitchen: the size, style, color, and quality. Once you decide on the specific cabinets, place your order online. All you have to do now is wait for delivery, assemble and install the cabinets, and you are on the path to your dream kitchen.