The auction house Gaston & Sheehan is handling the sale of Fyre Festival merchandise.
Bidding ends August 13th on clothing, hats, wristbands, and tokens.
At this point in 2020, it feels like we're all trapped on an island eating stale cheese sandwiches while people tell us we're actually at the best party ever. If you haven't seen either documentary about Fyre, the doomed music festival, treat yourself to a little marathon. There's Fyre Fraud on Hulu, and Fyre: The Greatest Party That Never Happened. They both tell the story of con-man Billy McFarland teaming up with Ja Rule to create 'the biggest music festival in a decade.'
Beautiful Disaster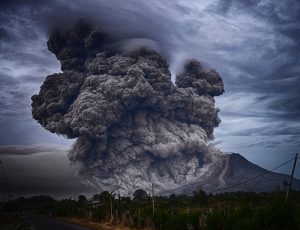 What happened instead, if you remember the damning picture of a cheese sandwich on wheat bread, was an unmitigated catastrophe. Back in April 2017–a simpler time, before worldwide pandemic was the norm–rich kids flew to Great Exuma in the Bahamas. In short order, it became clear they overbooked the non-existent festival, and attendees overwhelmed the island's limited resources. 
No musical acts were attending (because McFarlan didn't pay anyone), and no infrastructure was ready–like tents, bathrooms, or food. The rest of the world delighted in watching privileged youths coping with moderate discomfort for a few days. McFarlan ended up in prison, where he still is today. And the US Marshalls seized the Fyre festival merchandise to deal with TBD.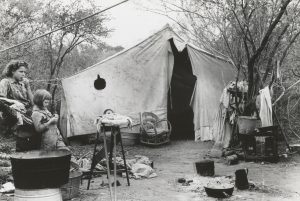 But that day is today. Smack in the middle of a catastrophic year, they've put the Fyre Festival merchandise up on the auction block. In particular, Americans earned it because we're living through a personal, private disaster because of the non-existent planning of wealthy people. 
The merchandise includes items like sweatshirts, sweatpants, wristbands, and hats. The auction runs until August 13th, but it's already picking up heat. Bidding on hats is up to $300, and sweatpants are inching over $100. The proceeds will go to McFarland's victims–he's defrauded people for $26 million. That's nice, but you have to figure the people who paid $12,000 to attend Fyre Festival in the first place had some cash to splash around. 
Instead of paying out for a novelty item, I suggest (re)watching the documentaries. They'll feed your soul by watching the super-rich have meltdowns as they're defrauded by one of their own.
Want to tell your strange story?
Tell us about it
and it could be featured on Oddee. You can remain fully anonymous.