Over the years, more and more people of all ages have taken an interest in psychic readings. This is something that many people used to be unsure about, and many people still are. However, these days, many people are far more open to trying new experiences, and having a psychic reading is one such experience. This is something that a lot of people now do on a regular basis, and these days, you can even do it online.
Thanks to digital technology, online psychic readings have rocketed in popularity over recent years and particularly in the current climate. More and more people these days are turning to digital technology to access a wide range of services, and it seems that psychic readings are no exception. People love the convenience and ease that this method offers and the wide range of benefits they can enjoy when they turn to digital readings. In this article, we will look at some of the reasons why online psychic readings have become so popular.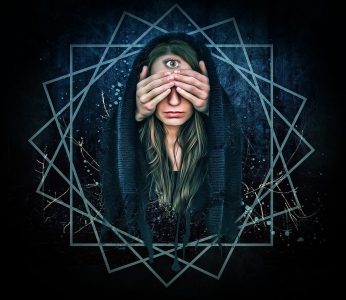 Some Reasons Why People Love Online Readings
There are lots of reasons why so many people love online psychic readings rather than having to go out and see a psychic for a reading. Of course, not all psychics offer this facility, but more and more of them are embracing digital solutions to provide clients with the service they want. Some of the reasons why people love online psychic readings are:
A Simple Solution
One of the reasons why so many people like to have psychic readings online is because it is a solution that offers total simplicity. When you go online for your reading, you can eliminate stress and hassle, save yourself a huge amount of time, and enjoy a far more relaxing experience. All you need is your device and internet connection, and you can then get your reading done online or via chat, which is something that more and more people now prefer to do.
Total Flexibility
Another of the reasons why people prefer to have psychic readings online is the level of flexibility that it offers. Often, people struggle to get to a reading at a particular date or time to suit the psychic. However, with online readings, many psychics can be more flexible with regard to appointments, and this means that you can also benefit from improved flexibility. You are far more likely to be able to get a reading when you need it if you do it online, as there is a lot less time and inconvenience involved for both parties.
A More Relaxed Option
Some people who have not had a psychic reading before can become quite nervous about having this done. If the experience is not a relaxing one, it will not be an enjoyable one, so it is important to try and make it as relaxing as possible. By having an online reading, you can achieve this goal because you can have the reading carried out in the comfort and convenience of your own home. This means that you will be in an environment that you are comfortable in and familiar with, and this will help to enhance your experience.
Cost-Effective Solution
Another thing to bear in mind is that opting for an online psychic reading can often be a more cost-effective option. First, you do not have to worry about spending money on travelling to see the psychic. Also, some psychics are able to offer more competitive pricing because this method of doing readings also saves them time. So, if you are looking for an affordable way to enjoy psychic readings, this could be the ideal solution.
Perfect for Busy People
Finally, online psychic readings are perfect for busy people with hectic schedules, which is another reason they have become so popular. Often, people have a lot of commitments to juggle, and this leave them struggling when it comes to fitting in appointments. So, travelling to go and see a psychic is often out of the questions. With online readings, this is not an issue, as you do not need to take as much time out, and you can get the reading done from the convenience of your own home when it suits you.
As you can see, there are lots of reasons why people now turn to online psychics for readings, and this is something that is likely to become even more popular in the future. Our fondness for digital technology means that online readings could become the norm.