Because taking care of your most valuable assets is now more important than ever...
When companies hire new employees, they often underestimate the significance of employee onboarding. In fact, most companies do not have an official onboarding program or have one that is not fully functional.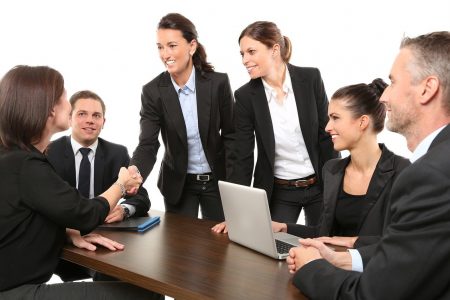 How would you describe an unsuccessful onboarding program? Employees new to the company are less productive, under stress, lost in the organization, and might look elsewhere for work. The loss of productivity and employee turnover that companies suffer because of poor onboarding procedures is terrible. 
By providing the right onboarding, employees become more engaged and become more productive faster. All employees benefit from this process, whether they are new hires or old employees. Let's take a look at how onboarding employees the right way can benefit.
Acclimate new hires 
It is crucial to have a new employee set up so they can get a leg up on the process and get to know the company. Acclimatization includes far more than showing the new hire where the bathroom is or directing them to the lunch area. New employees get an overview of what they can expect from the company and what it is like working there. Whether the company offers job training programs, monthly dinners, or mentoring programs, employee acclimation helps them learn about the company as well as understand what they have to offer. 
Increased engagement with the company.
Employees will be more likely to become engaged once they understand the company's perspective and the benefits it provides. An engaged employee is someone who is dedicated to the organization and has a strong sense of purpose. 
As part of the onboarding process, a company demonstrates its commitment to its employees, creating employees who are engaged with the company and feel a strong attachment to it. By investing time in training and making new employees feel at home, the employee's commitment to the company will increase.
Retain employees
Adding new hires to an organization and integrating them into the company is also important since they are more likely to stay once acclimated. A high turnover rate is not only a burden on an organization but also very expensive. Therefore, it is important to retain employees.
It is, in other words, extremely expensive to lose an employee. When an organization has to replace an employee, they would be losing not just the knowledge but also the productivity that their previous employee had as well. Trying to find a suitable candidate for their position requires the company to invest valuable time and money. But with proper onboarding, the whole process can be avoided.
Fosters mentorship and leadership
In addition to reducing stress for new hires, welcoming them can increase their productivity. New employees will begin producing their best work as soon as HR managers assist them in adapting. In addition to showing new employees work procedures and other essential aspects of the working environment, an experienced employee can assist in removing the awkwardness associated with the new job. 
New team members benefit from mentorship during the onboarding process. They get connected to resources that guide, encourage, and redirect them. Therefore, they can become a part of the company culture. The role of leadership allows one to demonstrate concern and insight into the abilities and skills of new employees and provide them with opportunities to grow. 
This phase allows HR Managers to develop employees, pass along skills, and prepare them for future leadership roles. Rather than looking for alternative employment, it is more likely that employees will be compelled to take on more responsibility in their current jobs.
Increased productivity
For new hires to reach full productivity, it usually takes at least one year. With a variety of factors such as learning about your company's culture and establishing relationships to work with different departments, adjusting to a new position takes time.
Taking the right steps to onboard employees can reduce the time to competence and increase productivity during this process. New hires benefit from a good onboarding process that gets them accustomed to the company and helps employees develop relationships. Furthermore, it includes setting goals, regular meetings with managers, and developing employees. Furthermore, employees know their roles, what they are doing, and what improvements they can make. 
Conclusion
HR onboarding software makes onboarding easier and more enjoyable. There are several HR and compliance management solutions available for employees. Employees and managers can automate learning and compliance procedures through them. 
When new employees are onboarding, onboarding programs give new employees an insight into the culture of the company and help them form their opinion of the company. An excellent first impression helps to retain employees, while a poor one can lead to an increase in turnover.