For many people, there will come a point in their chosen career where it's only natural to ask if this is all there is? Is this as far as you can go in your job, and have you gained all you can in terms of experience, skills, and knowledge? Do you feel as though you've hit a plateau and there aren't any milestones left? It's when your answer is "yes" to each of those questions that you have to start thinking about what you want from your future.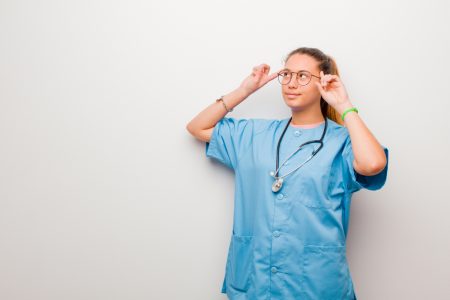 If you're currently in the field of nursing and you are asking yourself these questions as of late, and feeling as though you just need more and that you're ready to climb to that next level, then it may be time to take action. While there are a number of ways to go about taking your nursing career to the next level, choosing a specialized track could, in fact, be the answer. So, let's take a closer look.
What is Your Current Level of Nursing?
The first thing to consider is what your current level of nursing is. Let's say for example you are currently working as a registered nurse who has a BSN or MSN. If that's the case, you can most certainly look into further schooling that will take you to a higher level of nursing.
The DNP, which is the Doctor of Nursing Practice, is an excellent example. What this program does is prepare you to become a nurse leader – someone who is actually making changes, improving and helping to shape processes, policy, and even patient outcomes. You can do this program online through a top-notch school like Baylor University so that you can be furthering your education while still working in the field until you graduate and are ready to take that next step.
Why Choose a Specialized Track?
While it's easy to see how advancing your education can help you reach that next level in your career, it may not be as easy to see the benefits in choosing a specialized track. It's time to look a little closer. Some of the top reasons to specialize in one track include:
The ability to position yourself as an industry expert
The ability to choose a more challenging position, which can be more rewarding overall
The ability to speak to your specific interests and strengths
The ability to really grasp and understand one particular area of practice
The ability to open career doors and potential
What Are the Top Tracks to Specialize In?
Of course, much of your decision will likely be based on what the specialized tracks are, and if any appeal to you. Keep in mind that it could mean not just changing careers, but also where you practice, as some positions will only be found in specialized clinics, hospitals, or offices.
Family Nurse Practitioner Track: Here's a really exciting track that your DNP can put you on. As a Family Nurse Practitioner, you will be a holistic primary care provider who will need to lean on all your clinical skills and advanced leadership skills. You will be working with adults and children to maintain their wellness and health not just in the short-term, but in the long-term.
Nurse-Midwifery Track: Midwifery is a track that has really become quite big over the past couple of decades. Many women are now choosing to work with a midwife who offers more of a holistic patient-centered type of care that feels more personalized. Choosing this track for your studies means you'll be learning how to practice in a clinical setting.
Neonatal Nurse Practitioner: Maybe you love babies but are looking for something other than the midwife track or working in the birthing unit of a hospital. If that's the case, the neonatal nurse practitioner role could be for you. In this job, you'll be caring for infants who are two years and under. There will be plenty of focus on high-risk neonates and their families when you take this path.
Pediatric Nurse Practitioner: Maybe neonatal care isn't for you, and if that's the case, the pediatric nurse practitioner may be better suited to your skills and interests. In this career, you'll be making sure that the primary healthcare needs of children and adolescents are being met. This is a very family-oriented position and you will commonly deal with chronic, complex acute, and even critical illnesses. You may choose to work in the emergency department, hospitals, and even intensive care units.
Executive Nurse Leadership: This is ideal for those who really want to push themselves and become a leader in the field of nursing.
Key Things to Remember
Deciding that it's time to take your career to the next level, doing your research, and choosing that ideal track to pursue is all wonderful and will definitely help you to achieve your goals, but it's also important to be realistic in your expectations.
A few things to keep in mind as you work your way towards your next milestone:
There are bound to be bumps in the road. Simply choosing that next path in life doesn't mean all the pieces just fall into place. Considering the fact that you'll need to pursue a higher level of education, which will take time and effort, there are bound to be challenges along the way. Expect them, and learn how to overcome them.
Be honest with yourself about what you want from your career. Don't feel pressured to take one particular path simply because other people are doing so.
Be a yes person. When making changes in your life it's important you become that "yes" person and step outside your comfort zone, experience new challenges, and really push yourself.
Ensuring Your Career is What You Want It to Be
Pursuing that next level in nursing is all about identifying what it is you want from your career, and then figuring out a path to make it happen.
Want to tell your strange story?
Tell us about it
and it could be featured on Oddee. You can remain fully anonymous.