In fact, it's just a seagull.
An orange bird was saved by a civilian and brought to an animal hospital. Turns out the bird everyone thought was exotic wasn't and in fact, was just a seagull covered in spices.
On July 1st, the bird was brought to the Tiggywinkles Wildlife Hospital in the U.K. The Facebook post said that the bright orange bird was rescued from the side of the road because it couldn't fly.
After getting soaked in curry or tumeric, it's easy to see why the seagull was having troubles flying.
"We had no idea what to expect — and would never have guessed this!" the hospital said. The bird was covered in spices, tumeric or curry, according to the hospital.
Aside from the pungent smell, the bird was otherwise healthy. They named the gull Vinny.
Vinny was named after the Indian dish vindaloo. He's set to be released back into the wild, after a good bath that is.
Aside from the trauma, Vinny is good to go. But this isn't the only time that a bird was spiced, so to speak.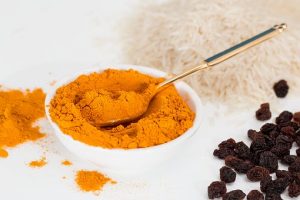 In 2016, another seagull named Gullfrazie, fell into chicken masala while trying to find food. There was a team of veterinarians that were able to wash him off and return him to his original coloring.
The curry smell was not lost, though. "The thing that shocked us the most was the smell," veterinary nurse Lucy Kells said at the time. "He smelled amazing, he smelled really good."
Let's hope Vinny does not still smell of spices! Tiggywinks did post that Vinny is soon to be recovered enough and will be released very soon.