Wakanda Forever! ...or until they take it off the list.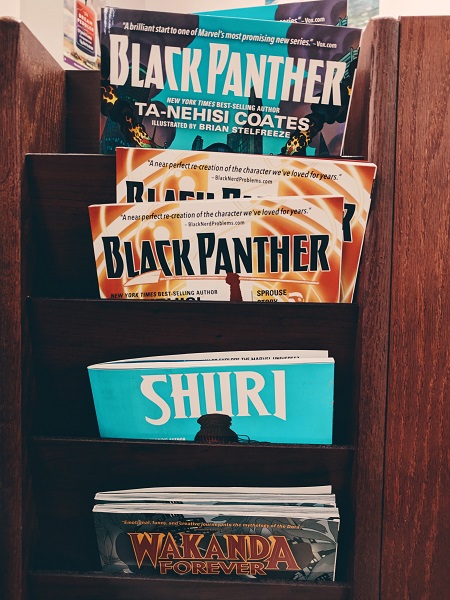 With the news being all about the US government and their mistakes, how surprised would you be to find out that a fictional country was listed as one of their trade partners? Well, they did! There's even screenshots.
Never Heard Of Wakanda?
Wakanda is a FICTIONAL east African county from Marvel's superhero movie Black Panther. Wakanda first appeared in a Fantastic Four comic in 1966 and reappeared, most noteworthy, in the Black Panther Oscar-winning film from last year. And finally, until the 18th, they had it listed on USDA foreign agricultural service's tariff tracker. USDA spokesperson said that it was added to the system during testing that officials were running.
The Spokesperson
According to Time, Mike Illenberg, a USDA spokesperson, said: "The foreign agricultural service staff who maintain the tariff tracker have been using test files to ensure that the system is running properly. The Wakanda information should have been removed after testing and has now been taken down."
What Did They Supposedly Trade With The US?
According to a post on Twitter, they traded mostly livestock including Horses, ducks, sheep, and buffalo. The mistake was first noticed by Francis Tseng, who posted the Twitter post. Tseng is a worker at Jain Family Institution. He was researching on the 18th how trade deals tariffs can affect food distribution. Tseng was looking at countries listed as US trade partners. He was shocked by his discovery. "I definitely did a double-take, Googled Wakanda to make sure it was actually fiction, and I wasn't misremembering. I mean, I couldn't believe it," said Tseng to NBC News.
The fictional country, unfortunately, has been removed from the list after NBC News asked about it. This would have been a way better, and funnier, story if they completely believed that they were trade partners with Wakanda. Honestly? We wouldn't put it past them to fall for someone saying they're from Wakanda too.
Want to tell your strange story?
Tell us about it
and it could be featured on Oddee. You can remain fully anonymous.