The party was virtual but hangover was real, has been the reality of many as they are trying on the new trend of virtually partying from home. Virtual reality is a simulated experience that can be similar or completely different from the real world. With social distancing and self-quarantining being our new normal, creatives are finding new ways to virtually socialize. Celebrity DJ's and nightlife promoters are collaborating to bring the best of nightlife to social-distancers via social media, conference meeting websites, and other creative outlets. Here are five of our favorite virtual gatherings…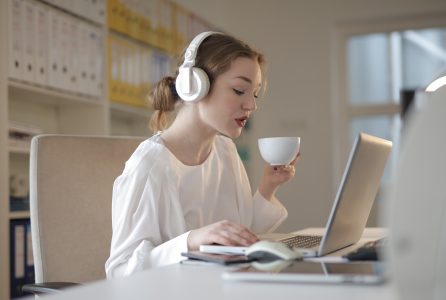 1.) Club Quarantine AKA Home School
What do Rihanna, Drake, Will Smith, and Democratic candidates Joe Biden and Bernie Sanders all have in common?  They are a few of the 100,000+ attendees who frequent one of the hottest virtual parties on social media, DJ D-Nice's Club Quarantine, which has become an isolation party sensation for celebrities and the norms.  His sets feature an abundant mix of genres- from disco to funk to soul and hip-hop.  Last week he utilized the party's popularity to team up with former first lady Michelle Obama to get social-distancers to register to vote with volunteer texters across the country. Follow @dnice to join his party via his IG Live.
2.) R&B: Rhythm and Beauty
With the rescheduling of Coachella and other festivals this spring.  The Beauty Bunch have partnered with NYC resident DJ Likwuid and DJ Max Damian to create Rhythm and Beauty's StayChella, a weekly home festival experience– blending a fusion of music, art, and live performances.  R&B has turned the delay of festivals into the JOMO-Joy of Missing Out, giving attendees an incredible festival experience right from their living room.  This week paying tribute to Queen Bey's 2018 Coachella- Homecoming experience, the virtual festival will feature an interactive live performance by Beyoncé Impersonator- Destiny Devine. Every Thursday, 6-10pm EST.
Get an invite to StayChella by following/DM-ing @therealbeautybunch via Instagram.  
3.) Rose Mansion
The Rose Mansion is an interactive wine tasting adventure that combines a wine bar, an Instagram worthy amusement park, and a science museum into one epic dream park.  With "safer at home" mandate calling for weeks at home quarantine, they have taken their live animated approach to wine tasting to a weekly happy hour via Zoom. Weekly they have a different theme, guest segment, a quarantine drink recipe, birthday shout outs, and more fun surprises! Every Friday, 5:30pm EST.
Interested guests can sign up for an invite by joining their mailing list at: www.rosewinemansion.com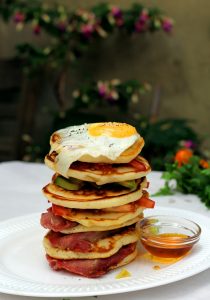 4.) I Still Love the 90's Brunch Party
"Meet me in the kitchen" is a new spin that DJ Loui Vee is putting on his weekly Saturday brunch party, "I still love the 90's." The Charlotte based brunch party is infamous for its lively atmosphere and amazing food– attendees are urged to order brunch on Friday (from their pre-fix menu), for a Saturday morning pickup. Post pickup they are invited to join the party via Facebook Live to have their usual Saturday Funday experience, with the hottest 90's hits.  Every Saturday, 11-2pm EST. More info at: @moxiesociety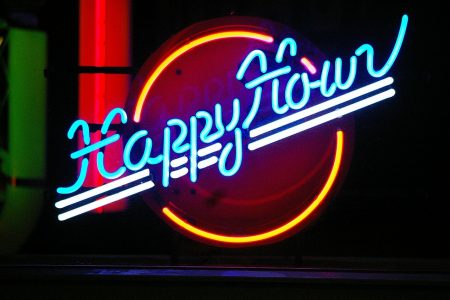 5.) After-Work Happy Hour
One virus can't stop us from connecting and bonding with friends.  Creatives are also scheduling virtual meetings (happy hours) with friends after work.  Healthcare professionals around the globe are urging everyone to try not to be stressed during the Convid-19 contagion, and a virtual happy hour with friends can do the trick. Decide on the libation of the evening, and unwind with your crew's favorite glass of wine or sinful cocktail. Zoom offers a complimentary account for 45 min virtual meetings at: www.zoom.us
Author: Dwight Allen O'Neal is the "gay boy next door" whom helps his followers by sharing with them things he wished he knew before making various life choices. Being a Lifestyle Expert, Dwight has been an advocate for HIV/AIDS, Trans Rights, and a beauty professional. Check out his podcast "Shoulda Coulda Woulda," on Spotify and iTunes, that hysterically takes you through some of his and his special guests' life learned lessons.
Website: www.onealappeal.com
Instagram: @onealappeal
Podcast: www.anchor.fm/shouldacouldawoulda