It sometimes pays, literally, to find the best deal...
Pretty much everyone has heard of Temu. Apart from the rapidly growing popularity of their official website, Temu is also one of the most downloaded mobile apps in the market—but not everyone knows how to properly pronounce it.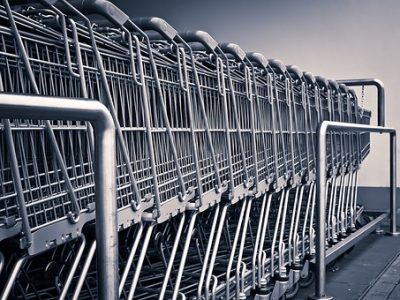 Some say tee-moo and others say teh-moo, while everyone else has made up their own pronunciation altogether. Fortunately, Temu has entered the discussion to weigh in and settle the argument once and for all. 
The company actually confirmed that Temu is actually said as tee-moo after their company motto "Team Up, Price Down", which is also where the pronunciation comes from. Here's a video sample of what it's supposed to sound like.
Team Up, Price Down
Every company's motto serves as the heart of every effort and the mission that they've set out to achieve. For Temu, this mission is for their customers to have access to high quality and legitimate products without having to spend a lot of money.
Temu turned this idea into reality. Compared to other similar e-commerce platforms that offer the same services, Temu's pricing is significantly lower and much more affordable to their customer base. This makes Temu not only accessible to customers from different walks of life, but also offers them high quality options to choose from.
Temu's Affordable Prices
Temu achieves and maintains their competitive pricing strategy by curating a highly efficient supply chain and cuts out all the unnecessary steps in between. This not only allows it to cut the costs associated with middlemen, but to also give its customers year round promotions, sales and discounts, as well as other perks like free shipping (but with a minimum purchase requirement).
As a consumer on Temu, you want to get the best possible deal on your purchases. One way to do this is by optimizing your shipping fees. In this article, we'll explore some effective strategies for optimizing your shipping fees on Temu.
Look for free shipping offers
Many sellers on Temu offer free shipping on certain items or for orders over a certain amount. Look for these offers and take advantage of them to save on shipping fees. You can use Temu's search filters to specifically look for items with free shipping.
If you're buying multiple items from the same seller, consider bundling them into one purchase. This can help you save on shipping fees, as many sellers offer discounts or free shipping on orders that meet a certain price point.
Check for alternative shipping options
While some sellers on Temu may offer only one shipping option, others may offer multiple options with different prices and delivery times. Be sure to check all available shipping options and compare their costs and estimated delivery times to find the best option for your needs.
Look for sellers with lower shipping fees
When browsing for items on Temu, pay attention to the shipping fees charged by different sellers. Some sellers may charge higher shipping fees than others, so be sure to compare these fees when making your purchase.
Combine purchases with friends or family
If you know someone who is also shopping on Temu, consider combining your purchases into one order to save on shipping fees. This can be a great way to split the cost of shipping and save money on your purchases. Plus, with the $129 threshold for express shipping, combining your orders may get you free express shipping so you can get your orders in as little as 7 days! 
Optimizing your shipping fees on Temu as a consumer can help you save money on your purchases. By looking for free shipping offers, bundling your purchases, checking for alternative shipping options, looking for sellers with lower shipping fees, and combining purchases with friends or family, you can find the most cost-effective shipping solution for your needs. With these strategies in mind, you can get the best possible deal on your Temu purchases and make the most of your shopping experience.
If you're looking for your next great purchase, head on over to Temu's official website for quality products at affordable prices. Check out the Temu Youtube Channel to get a glimpse of what you can expect from the site, as well as promotional discount codes you can use for your next purchase!