This discovery and headline are just making the news a year later.
Remember in "Tiger King" when everyone thought that Carol Baskin was her ex-husband's killer?
Who didn't watch Tiger King at the height of COVID, or has at least heard of it? Turns out that Carol never killed her husband at all, and this is the story.
Baskin's dead husband isn't dead at all, yet very much so alive. But no one knew.
Carol Baskin, the "Tiger King" star and her missing husband has been as much of the story line of the show as anything. But it turns out, Don Lewis, is alive and well in Costa Rica.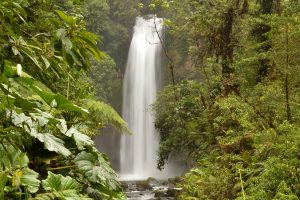 So why are this discovery and headline are just making the news a year later?
Baskin, 61, said in Nov. 2021 that Lewis, who was legally declared dead in 2002 after disappearing a few years earlier, is alive.
She didn't know that Lewis was still alive until the "Tiger King" sequel series aired. According to Baskin, the owner of Big Cat Rescue, the Department of Homeland Security has been in touch with her ex-husband.
"One of the really exciting things that came out of 'Tiger King 2′ is that they produced a letter from Homeland Security and it says that a special agent in charge with the FBI at Homeland Security reached out to the sheriff's detective George (Jorge) Fernandez, which means this had to have happened after 2002, because Homeland Security wasn't even around until 2002," Baskin said at the time.
"They said my husband, Don Lewis, is alive and well in Costa Rica," she revealed. "And yet all of this drama has been made about me having something to do with his disappearance, when Homeland Security has known where he is."
In 1997, Lewis disappeared at the age of 59. He would be 84 if he is alive today.
Baskin became famous back in 2020 when she starred in the Netflix docu-series "Tiger King," featuring big-cat keeper, Joseph Maldonado-Passage.
Tiger King himself accused Baskin of having something to do with her ex-husbands death, after he mysteriously went missing back in 1997, just six years after the two were married. Of course, Baskin denied the allegations against her, which wildly included that she'd fed Lewis' body to her animals.
So I guess we can all put the theories to rest. And hopefully 2020 as well.