If you love fries, you'll have to try some of these amazing fry recipes.
If you love thin and crispy fries, then you should try some of these recipes for julienne fries and soon! National Julienne Fry Day was this past, and every, August 11th.
With Parmesan and Garlic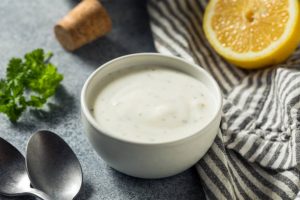 If there's a better way to eat julienne fries, it's lost on me. Whether it's roasted garlic or powdered garlic, shake parmesan or fresh parmesan, this combo wins every time. A garlic dipping sauce is another amazing way to enjoy these fries. Either way, if you have parmesan and garlic, these fries will be crunchy and savory.
With Cheddar
Julienne fries are delicious with cheese. Pile your fries high and drizzle cheddar cheese sauce all over them. For super crispy fries, add your delicious cheese to it's own bowl. Both ways taste great and will fulfill your crispy cheesy fries craving.
With Nacho Toppings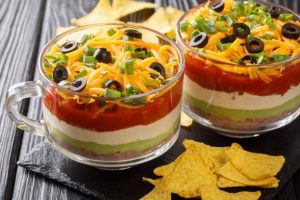 Making taco fries is so good, quick, easy and delicious. Just take some of your fries, and add all the delicious things you already love on a taco. Lots of meat, and toppings make this dish full of flavor, and a great crisp from the julienne fries. Shredded cheddar gets warm and melty and a salsa con queso in addition or alone is also so good.
With Cheddar and Chili
What's better than chili and cheese? These top a lot of lists for best ways to eat fries. When it comes to cheese fries, adding cheddar and chili to the crispiest of fries is so tasty. Chili from a can is really good and gives you that festival chili vibe. Of course this would make a great dip as well, but covering the fries and eating these with a fork is more than satisfying.
With Sloppy Joes
This will be one sloppy meal, but well worth it. Pour it all together and add cheese. Strange but true, parmesan cheese is delicious on sloppy joes and with this fries combination. A sharp cheddar shredded over the top would get melty with the warm sloppy joes and parmesan cheese would do the same. Either way this will basically be a bowl of sloppy joes, cheese and fries and it will taste great.
With Steak and a White Cheese Sauce
This bite-sized meal is meat and potatoes, in a bite. If you get it all on the same forkful, then it's perfect to dip into a white cheese sauce and eat, bite by delicious bite. Add chipotle powder, cayenne pepper or black pepper to bring out the flavors in the cheese sauce.
With Cheeseburger Toppings
What goes better with cheeseburgers than fries? Nix the bun, crumble your burger, and throw it in with your fries. Julienne fries and burger pieces is like a cheeseburger and fry meal in each bite. Delicious! So many combos would be amazing this way. A BBQ bacon cheeseburger in a bowl with the fries, cut up pickles, mustard, and ketchup is an amazing way to eat these fries. You could also add shredded swiss, sauteed mushrooms and onions, the crumbled burger and fries. The options are truly endless and delicious. for these burger fry bowls.
The idea that you can get the taste of a whole meal in each bite is so appealing. What julienne fries do you have to try to celebrate National Julienne Fry Day?