Kylie Moy made her dad's life a festive and fun hell.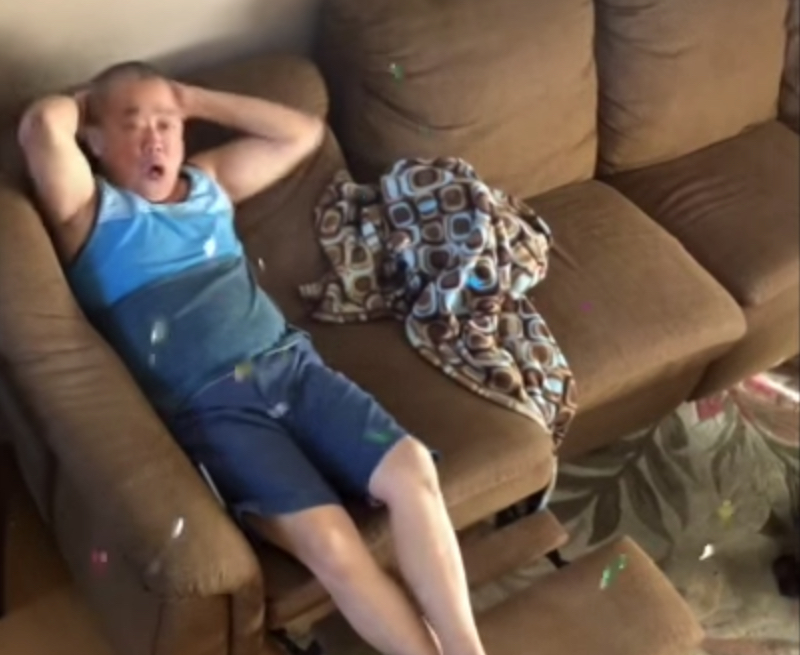 Usually parents have the upper hand when it comes to torturing their kids but in this case it's the kid that's turning dad's life into a living but hilarious hell.
Kylie Moy followed her dad around with a confetti cannon and relentlessly surprised him during the quietest moments. Dad, in moments of shock and rage, lets out a string of profanities making each time funnier than the last.
CHECK OUT OUR ARCHIVES FOR MORE ODD NEWS STORIES AND FOLLOW ODDEE ON FACEBOOK and TWITTER.