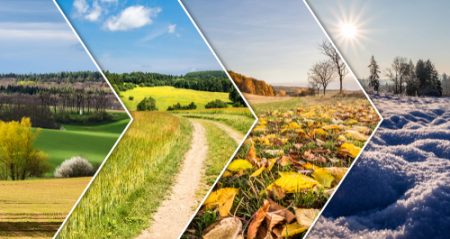 Everybody talks about the changing seasons with eager anticipation, but have you ever slowed down to contemplate the strangeness of nature's quarterly makeover?
The color of the sky, the quality of the light, a carpet of blossoms, leaves, or snow, can each transform a moody landscape into a tranquil paradise.
We decided to capture this magic in a series of images showing the same location across the four seasons. To do this we chose eight places that change dramatically under the influence of spring, summer, autumn, and winter and then added some digital sparkle to show just how many worlds dwell in a single landscape: https://www.budgetdirect.com.au/blog/one-photo-four-seasons-around-the-world.html
Want to tell your strange story?
Tell us about it
and it could be featured on Oddee. You can remain fully anonymous.