Because every pet deserves a treat.
Every pet owner likes to get their furry little friend a special treat every now and then. But at some point, you can't help but start wondering if your pet is getting tired of the same old snacks and toys.
Well, not to worry – there's a whole market of all kinds of far-out pet products out there. To make your next purchase easier, we've collected here some of more outlandish options.
1) Bowser Beer
Ever cracked open a cold one on a Friday night and wished your dog or cat could join you for a drink? Good news – they totally can.
Human beer is an absolute no-go for pets, but Bowser Beer is made specifically for their tastes. This alcohol-free drink is made out of real meat, malt barley which is high in Vitamin B, and with a dash of glucosamine for healthy joints.
If you want to customize your pet's 6-pack, the company even offers to print a special label for you. Just upload a picture of your pet and they can be the next Bowser Beer spokesmodel.
The "beer" is currently out of stock – thanks a lot, pandemic – but the company says it'll be back soon. Keep an eye on it.
2) Cat Wine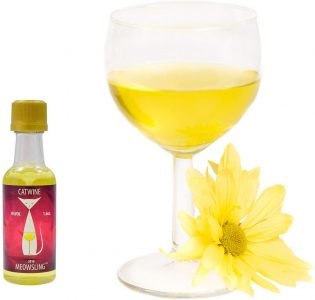 But what if your cat thinks beer is just too uncouth for its refined tastes? Maybe a glass of wine would be up more up the kitty's alley?
Cat Wine is a non-alcoholic catnip drink that comes in two flavors – the white Meowsling and the red Purrgundy. It's really just water infused with catnip, with a bit of salmon oil added for good health.
So, if your cat is more of a wine mom than a beer-chugger, you can still enjoy a drink together.
3) Puppy Tweets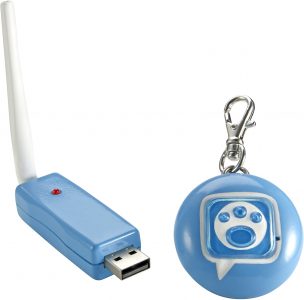 Every social media addict can now get their dog in on the fun as well. It's all thanks to Puppy Tweets.
This high-tech dog tag dog tag connects to a computer with a handy USB dongle. Whenever your dog moves, barks, or takes a nap, the device will send an appropriate Tweet to suit the occasion.
With 500 predefined phrases, it's unlikely that your dog will start repeating itself any time soon. With a 100-foot range, your puppy can wander around comfortably and still be able to Tweet.
Suppose it could also help you keep an eye on your dog too. But doggy Tweets!
4) Sexy Beast Fragrance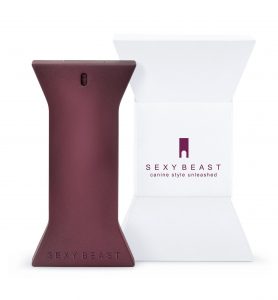 Can we just say that maybe you shouldn't get anything with the word "sexy" in it for your pet? But if you think your dog smells a bit funky and can't be bothered to give it a bath, the Sexy Beast fragrance might help you.
According to the company, Sexy Beast is a unisex doggy fragrance to help your dog smell fresh. The scent is a blend of bergamot and vanilla-infused musk, mixed with natural patchouli, mandarin, and nutmeg.
On top of the perfume, the company sells wet and dry shampoo and conditioner. Just in case you thought your dog just wasn't sexy enough.
5) Dog Poop Soap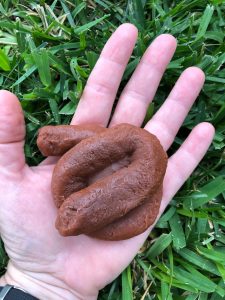 Yes, we know this isn't really a pet product, but the dog owner deserves something nice too. And come on – how could we not include this?
Picking up your pet's refuse is far from sanitary. Wash your hands afterwards with this highly appropriate Dog Poop Soap.
No, it doesn't smell like dog poop (at least we hope) but it sure looks like it. Really, there's not much for us to say here – it's a bar of soap in the shape of a dog turd.
The soap is available with lavender, peppermint, and vanilla scents. The manufacturer calls it a perfect gag gift.
If you've ever wanted more dog crap in your life, we suppose this is the product for you.
6) Heated Outdoor Kitty House
Cats like to lounge in luxury. With the heated kitty house, you can give your feline friend just that.
The kitty house comes in several shapes, from a regular dome-like shelter to a little cottage or a tent. Inside the shelter is a 20-watt heated cat bed that's suitable for both indoor and outdoor use.
A built-in thermostat will keep you from accidentally roasting your cat. The thermally insulated polyester walls make sure that the kitty stays nice and toasty even in freezing conditions, the manufacturer claims.
This actually seems like a pretty good idea for an outdoor cat. The issue we can foresee is trying to get the cat to leave its nest.
7) Puppy Scoops Ice Cream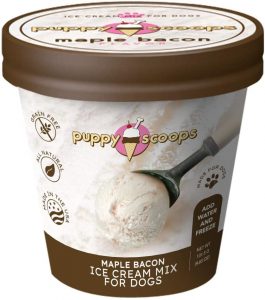 Okay, so maybe your dog wasn't much for beer. But everybody likes ice cream, right?
Puppy Scoops Ice Cream comes in a powder form, so it needs a bit of preparation. It's not hard, though – just add some warm water and chuck the bowl into the freezer.
The ice cream is formulated to be safe for dogs to digest. It's also low calorie and low fat, so you won't turn your puppy into an obese blob.
8) Pawdicure Dog Nail Polish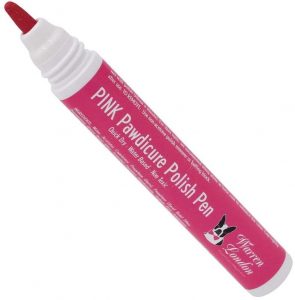 Every dog deserves to have hers – or his – nails painted, right? Apparently someone thought so, because dog nail polish is a thing.
The polish comes in the form of a pen with 13 different color varieties. The non-toxic, water-based paint dries in less than a minute.
The color won't fade all too quickly either, since the manufacturer recommends using a non-acetone nail polish to remove it. Perfect for painting your dog's nails, if that's sounds like something you'd want to do.