Suppose this is one way to show reverence to your religious leader…
Veneration of dead saints is a feature of a vast majority of religions. But usually the saints' earthly remains aren't stored in a sleeping bag with Christmas lights wrapped around them.
But that's how the police discovered the body of Amy Carlson, 45, leader of a Colorado-based cult called Love Has Won. Her followers knew her as their "Mother God."
The cops arrived at the home in Moffat, CO, after a report by one of the cult's members. The follower, who has not been charged with any crimes, said that he'd recently taken in a group of people who needed a place to stay.
However, when he returned to his home on April 28 from a trip to Denver, he found a corpse in his house. That's when the man decided it was time for the law enforcement to step in.
In the house, the police indeed found Carlson's lifeless body. When questioned, the cult's followers claimed that the body belonged to a woman called "Lia" for unknown reasons.
According to the police, Carlson had already been dead for a good long while when they discovered her corpse. In fact, she had mummified.
Saguache County Coroner Tom Perrin said that Carlson had died at least a month ago.
According to police affidavits, the Love Has Won members had wrapped Carlson's body in a sleeping bag. She had been placed on a makeshift shrine decorated with Christmas lights.
"The mummified remains appeared to be set up in some type of shrine [and] have what appears to be glitter-type makeup on around the eyes," the police report read.
Carlson's actual cause of death is currently under investigation. However, it's known that she suffered from cancer.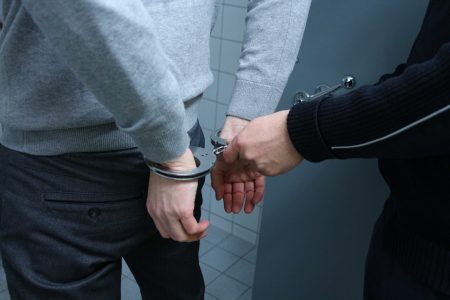 A Corpse Cart
When she was still alive, Carlson's last known location had been in California. The police believe her followers transported her corpse to Colorado after they secured their lodging.
They came to that conclusion after investigating a Nissan Rogue parked at the property. The cops said its backseat had been set to a position "consistent with someone transporting the mummified remains."
Seven people who were at the house when the police found the body were arrested. The Saguache County Sheriff's Office said they are being held under suspicion of desecrating a corpse and child abuse.
The police also picked up two children at the property, a 13-year-old girl and a 2-year-old boy. The boy, son of the man who reported the corpse, has been returned to his home, while the girl has been placed in the care of social services.
The Five-Dimensional Emissary
Love Has Won themselves reported on their (now defunct) Facebook page on April 2 that their Mother God had left the mortal realm. However, they don't believe she has died.
"She did not pass away. She ascended. Her essence left the body of Amy Carlson at 12:22. She is indeed happy now," a woman called Bobby said on a now-deleted Facebook video.
According to the group's faith, Carlson ascended to the "fifth dimension." She had supposedly predicted for years that this would happen.
The Love Has Won cult's beliefs are an outlandish mix of Christianity, Hopi Native American religion, New Age faith, historical myths, and conspiracy theories. According to them, Carlson's mission on Earth was nothing less than to save humanity.
"If you don't know, we are in a full-blown planetary ascension and this is basically a full evolution of consciousness," the group explained in an also deleted Facebook video.
"Humanity as a collective is evolving from a third dimension to the fifth dimension."
Reportedly, Carlson realized already as a child that she could talk to angels and various other "higher beings." The cult believed they could heal injuries and offered what they call ascension sessions.
The group claims to have some 20 members in the Colorado area. They are also active internationally, thanks to an active online presence.
Barely Concealed Abuse
However, as these things usually go, there's a darker side to Love Has Won. Families of cult members claim that Carlson was abusive towards her followers.
"The Saguache County Sheriff's Office has received many complaints from families within the United States saying that the group is brainwashing people and stealing their money," the police say.
One the group's Facebook videos depicted a scenario of the claimed abuse. In it, Carlson lays an expletive-laden tirade upon a member who had the gall to serve her meatballs instead of chicken parmesan.
In 2020, the group managed to even cause a small riot in Hawaii. Due to Carlson's progressing cancer, they relocated to island of Kauai to get her some healthy island air.
However, it didn't take long before the cult started rubbing the locals the wrong way. The members broke COVID-19 quarantine with trips to the beach and tried to score free food from local food banks.
Local residents started protesting outside the cult's rented house. But the camel's back broke when Carlson claimed to be Pele, the Hawaiian goddess of fire and the creator of the islands.
"That was highly offensive to the whole Hawaii kingdom. That was almost like a threat to us," said local resident Mahealani Chandler.
The protests outside the cult's house got progressively more violent until the island's mayor said enough is enough. On September 6, 2020, the local police escorted the members of Love Has Won to the airport with a one-way ticket off the island.