Always be careful around animals, no matter how cute or fluffy they are.
Sheep are harmless, docile critters that do nothing but eat grass and grow wool. That's the whole reason we have the word "sheepish," right?
Unfortunately, a tragic incident at a Bolton, Massachusetts, animal therapy farm has proven that any animal can be dangerous and unpredictable. A rogue sheep suddenly attacked and killed a 73-year-old woman who worked as a volunteer at Cultivate Care Farm.
Kim Taylor, a mother of two and grandmother of two, was alone in the livestock pen on the morning of December 4. For some reason — there were no eyewitnesses — one of the farm's sheep suddenly flew into a rage.
The charged Taylor and rammed her again, and again, and again. Clearly someone heard Taylor being attacked, as emergency responders received a 911 call from the farm shortly after 9 a.m.
The police and paramedics rushed to the farm. Unfortunately, they were too late.
"[Taylor] suffered extensive serious injuries and went into cardiac arrest," the Bolton Police Department said according to NBC Boston.
An ambulance took Taylor to the nearby Marlborough Hospital. Unfortunately, all the doctors could do was to pronounce her dead on arrival.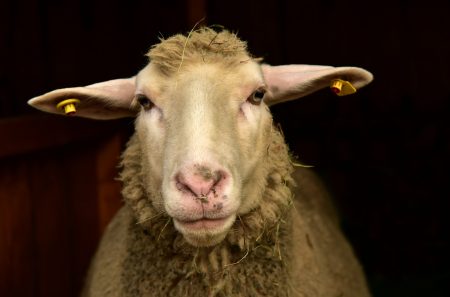 The Worst Christmas Present
Needless to say, Taylor's family is devastated. This is certainly not what they hoped for just before Christmas.
"Our mother, Kim Taylor, was not only a great mother, grandmother, and friend, but was also a huge animal lover. She found joy in her weekly volunteering at Cultivate Care Farms," her daughters Candice and Samantha Denby said in a statement.
"Cultivate continually gave our mother so much joy through her volunteering, and we take solace in that. This accident was tragic and we are so very sad," they added.
Taylor definitely had the experience to properly handle the farm's sheep. After she retired from her 30-year-long career as a nurse, she had been volunteering at Cultivate Farms for 14 months.
"We are heartbroken and devastated by the passing of our treasured volunteer, Kim Taylor," Megan Moran, the farm's director, said in a Facebook post.
"Kim was beloved by all who worked with her during the 14 months she volunteered at the farm," she continued.
Cultivate Farms said its working with investigators who are reviewing the events.
"We are continuously updating preventative measures and training to ensure the safety of our staff and volunteers," Cultivate Farms said.
The farm is currently working with Bolton Animal Control Officer Phyllis Tower to decide what they should do with the killer sheep, reported MetroWest Daily News.
Cultivate Care Farms hosts animal therapy sessions that allow people to interact with and care for farm animals. The farm has goats, sheep, alpacas, and rabbits, and arranges programs like goat yoga.
Fluffy but Lethal
But why would a sheep suddenly fatally attack someone? Surely this must've been a one-off freak incident?
According to Dr. Mark J. Ledoux, a veterinarian from Brookfield, that's unfortunately not the case. Sheep can get surprisingly bloodthirsty.
"I probably know of someone killed by every kind of livestock. You have to be careful with all livestock," explained Ledoux.
He told MetroWest that there are a few reasons why a sheep could attack a person. It's unclear whether the attacking sheep was an ewe or a ram, but the latter can get particularly aggressive.
Ledoux said that we're currently at the tail end of the sheep breeding season. As a result, male sheep hopped up on hormones are prone to violent outbursts.
Because of this, most petting zoos and therapy farms have female animals from smaller breeds. However, even that's not always a bulletproof solution, as a small animal can still knock you down for a battering.
Another reason why the attack on Taylor resulted in her death, said Ledoux, could be that the sheep simply didn't understand how strong it is. He explained that attacking animals don't necessarily want to kill people, they just don't understand how hard they can hit.
Indeed, in a 2016 incident, another Massachusetts sheep attacked claimed the life of a farmer. A ram attacked and battered the farmer for 30 minutes until help finally arrive.
The farmer made it to a hospital alive, but unfortunately succumbed to his injuries six months later.
"People try to make these things into pets. We have to be very cautious with animals. It's not like Walt Disney cartoons," Ledoux cautioned.