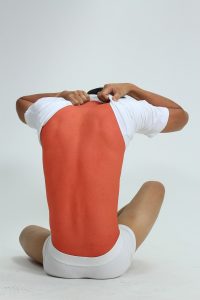 Whether you are going shopping, to the beach, or simply hanging out with friends, using a good sunscreen is a must. Harmful UV rays from the sun are not only responsible for causing suntan and burn, but can also result in premature aging of the skin. Please remember that the application of sunscreen is recommended for sunny as well as cloudy weather.
In today's rapidly expanding skincare market, hundreds of sunscreens are available in different forms such as gels, lotions, sticks, etc. However, it is sometimes difficult to understand whether a particular product is capable of providing the right kind of protection.
Importance of SPF and PA rating: Before you shop for sunscreen, a preliminary idea of SPF ratings can make your job easier. This is a rating system that helps us evaluate the level of protection against UVB rays. In general, it is better to choose a sunscreen with a higher SPF rating. Similarly, PA rating is the indicator of protection against UVA rays.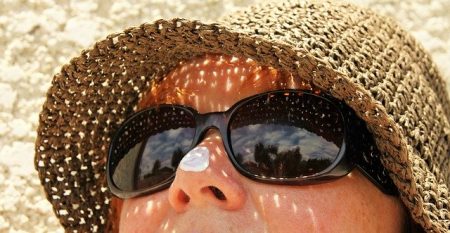 Mentioned below are some essential points to consider when choosing a sunscreen.
Manufacturing Date: It has been observed that the ingredients present in a sunscreen tend to break down over a period of time. Make sure that you purchase the freshest possible stock. It is best to buy a smaller container so that you can finish it quickly and purchase another.
A Good Brand: It is extremely important to opt for a well-known brand certified by either the FDA or the European Union. Take your time to familiarize yourself with the certifications received by the brand. An alternative is to rely on different popular online platforms to find out what users have to say about the products. In addition to many renowned brands, good sunscreens are also available from numerous up and coming brands such as Primal Life.
No Harmful Ingredients: Carefully check the list of ingredients on the pack, and avoid products that contain oxybenzone. This hormone disruptor is known to cause allergic reactions to many users. The best approach is to choose from a wide range of sunscreens that are manufactured using clinically proven natural ingredients.
Creamy Sunscreens: Skincare experts recommend using sunscreens that are cream-based. Spray or powder-based ones should be avoided because these mineral-based products contain nanoparticles that can cause various health issues by entering the bloodstream.
SPF 30 or Higher: As discussed already, this is something that should be checked before purchasing a sunscreen. Though an SPF level above 15 is considered to be decent in terms of UV protection, foolproof protection demands SPF 30 or above.
Titanium Dioxide or Zinc Oxide: These two ingredients are often added to sunscreens for added UV protection. However, be mindful of the fact that both of these ingredients are harmful to skin and may make your skin pale.
Resistance to Water and Sweat: Choosing water and sweat-resistant sunscreen is always better, particularly when going for a walk or spending a relaxed time at the beach.
Kid Friendly: Just like adults, kids also require sunscreens. However, one must be extra careful when purchasing a product that is suitable for their sensitive skin. Please remember that any sunscreen containing para-aminobenzoic acid (PABA) and benzophenones is not suitable for children.
Sunscreen Sprays: As mentioned earlier, it is better to avoid these products. However, if someone really wants to try out a sunscreen spray, adequate care must be taken to avoid inhaling the mist after it has been sprayed.
Acne-Prone Skin: Individuals with oily or acne-prone skin are recommended to avoid oil-based creams because these products may cause breakouts. These users should stick to water-based sunscreens.
Pricing: Do not opt for a product just because it costs a fortune. Often times, these unnecessarily expensive products provide us a false sense of comfort and security. Select your sunscreens based on the previous points without paying too much attention to pricing.
Want to tell your strange story?
Tell us about it
and it could be featured on Oddee. You can remain fully anonymous.