Because it's his property and he wants it back.
The man's dad said confirmed that he destroyed the porn. He also said that he would have done the same thing if what he had found was crack cocaine.
Not sure the two are in the same category but it's what happened nonetheless. And here is the story.
Only identified as "Charlie," from Indiana, this man is suing his parents for destroying an extremely valuable porn collection. Charlie estimates the value of his porn stash at $28,940.72.
According to him there were over 400 VHS tapes, more than 1,600 DVDs, 160+ CDs, and 70 sex toys. Charlie is seeking $86,822.16 in compensation, including the value of the missing items and the amount it would cost to replace them.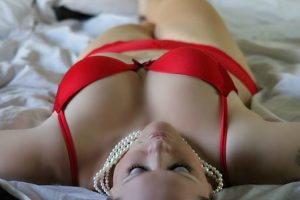 Some of the films include "Frisky Business" and "Big Bad Grannies." Things came to head recently when Charlie filed a lawsuit against his parents. According to the court documents, he moved back in with his parents in October 2016 while going through a divorce.
They live in Grand Haven, Michigan, and he stayed with them for about 10 months. He was asked to leave in August 2017 after what was described as a domestic situation occurred.
Months later, his parents traveled to Indiana to return their son's possessions to him, but they left out his massive porn collection. Charlie then filed a police report about the trashed porn collection with the Ottawa County Sheriff's Office, but prosecutors declined to formally file the charges against his parents.
Charlie sent an email to his dad a month after filing the police report explaining the situation. "If you had a problem with my belongings, you should have stated that at the time and I would have gone elsewhere. Instead you choose to keep quiet and behave vindictively," Charlie said to his dad.
The lawsuit states that his father responded to him by saying that he was doing his son a favor. "Believe it or not, one reason for why I destroyed your porn was for your own mental and emotional heath," his dad said. "I would have done the same if I had found a kilo of crack cocaine. Someday, I hope you will understand."
Want to tell your strange story?
Tell us about it
and it could be featured on Oddee. You can remain fully anonymous.