This guy sounds like baa-aa-ad news.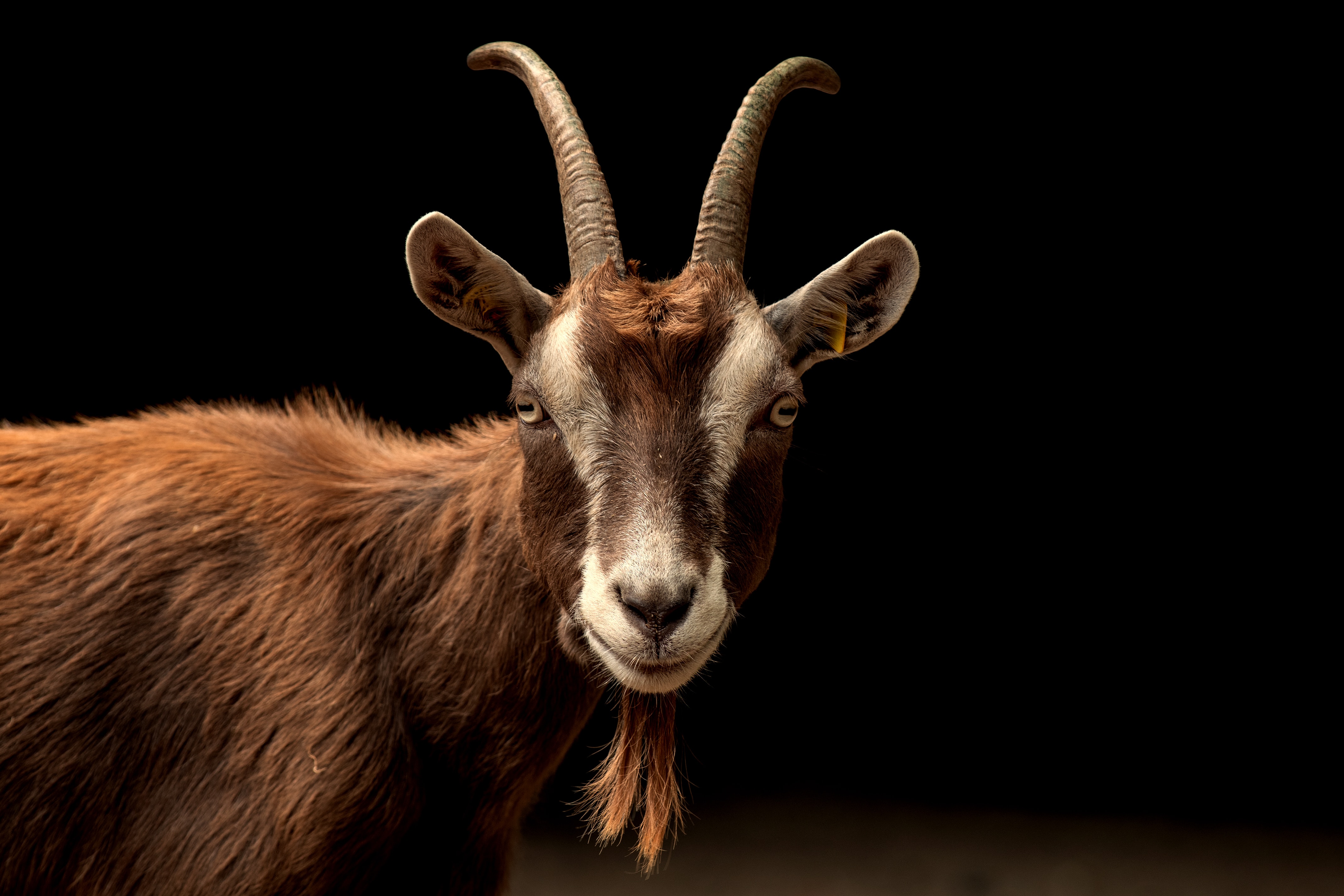 Welcome to 2020. The crime of the 1st? An Oklahoma man carjacks a truck – that contains a man and his pet goat.
Two Men Stop At An Adult Video Store, Sounds Like Start Of A Bad Joke.
Two men stopped at an adult video store in Carthage, OK early on the 1st. The driver went inside while the passenger, and his pet goat, remained in the truck. The passenger had fallen asleep when 40-year-old Brandon Kirby jumped into the truck and took off, allegedly taking meth as he drove through Kansas, Missouri, and Oklahoma, occasionally pistol-whipping his passenger.
The Victim
The victim (who went unnamed) said that when they woke up, a masked man was driving the truck and pointing a gun at their head. They said that Kirby continually pistol-whipped them and threatened to shoot them. They told police that Kirby eventually let him and the goat go, dropping them off in Sand Springs, Oklahoma.
They called 911 the reported the truck missing to OnStar. OnStar representatives were able to slow the truck's speed to 15 mph. A low-speed chase ensued and police brought it to an end with stop sticks. Even with flat tires, Kirby kept driving and an OHP Trooper performed a Tactical Vehicle Intervention maneuver, which pushed the truck into a ditch, where police say Kirby jumped out.
What Happened To The Goat?
Kirby jumped out of the car and ran off, dropping a mask and gun before a deputy found him hiding in some tall grass near Highway 412. Kirby was arrested and charged with kidnapping, pointing firearms, and felony possession of firearms, according to jail records. Oklahoma Department of Corrections records shows that Kirby was recently released from prison. He has multiple convictions throughout Creek, Osage, and Okmulgee counties. The arrest report show that Kirby had a warrant out in Osage County for second-degree burglary. Sand Springs Police Department posted to Facebook saying: "OK 2020, it only took you 4.5 hours to get weird. Let's slow down on the carjacking-goatnapping calls for the remainder of the year."
They have yet to release the whereabouts of the goat. Is there a lost goat somewhere in Sand Springs? We may never know…
Want to tell your strange story?
Tell us about it
and it could be featured on Oddee. You can remain fully anonymous.