It's already well into the second half of December. But don't forget, there are more days to celebrate for 'National Day Of' holidays. Here they are!
For all the chocolate lovers out there, December 16th is National Chocolate-Covered Anything Day. Yum. I know I'm not the only one picturing a chocolate fountain and lots of things to dip in it right now. It's also Barbie and Barnie Backlash day, you know, for if you want to backlash at Barbie or Barney.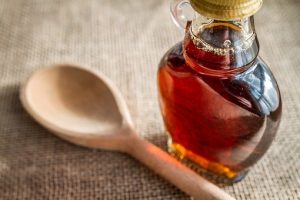 December 17th is National Maple Syrup Day. It's also Wright Brothers Day.
For December 18th, there's National Roast Suckling Pig Day. It's also Answer The Telephone Like Buddy The Elf Day.  After just viewing this movie recently for the first time, I was able to catch a quote that someone posted on Instagram. Yay! Oh, and by the way, if you want to answer the phone like Buddy the Elf, this is what you say:
"(Insert your Name) the Elf, what's your favorite color?"
December 19th is National Hard Candy Day and National Oatmeal Muffin Day.
The 20th of December has got to be one of the best National Days of the year. It's National Sangria Day! It's also Mudd Day and National Re-Gifting Day, well it falls on the Thursday before Christmas. Otherwise National Re-Gifting Day is then, the Thursday before Christmas.
December 21st is National French Fried Shrimp Day, Crossword Puzzle Day, Humbug Day, National Maine Day, and Phileas Fogg Win a Wager Day. The third Friday in December is National Ugly Christmas Sweater Day, and Underdog Day. Winter Solstice has National Flashlight Day and it's also National Homeless Persons' Remembrance Day along with Yule. What a day on Winter Solstice!
National Date Nut Bread Day is on December 22nd. It's also Anne & Samantha Day, which is also celebrated on June 21st. Forefathers Day is celebrated on December 22nd, unless it's a Sunday, then it's celebrated on the following Monday.
December 23rd is National Pfeffernusse Day, National Roots Day, and Festivus.
December 24th is National Eggnog Day and of course Christmas Eve. (It also happens to be my hubby's birthday, Happy 34th Nick!)
December 25th is National Pumpkin Pie Day. Yuck, just say no to pumpkin pie. Isn't that supposed to be for Thanksgiving anyhow? It's also A'Phabet Day or No "L" Day. And the biggie, Christmas!
The Day after Christmas, December 26th is also my Mom's birthday, Happy Birthday Mom! It's also National Candy Cane Day, National Thank-you Note Day, and National Whiner's Day. In Canada, it's National Boxing Day. And yes, National Whiner's Day means exactly what it sounds like it means. You can whine all day! Too hot? Whine about it. Don't want to get up, workout, work, eat healthy, or be nice to people? You can whine about all that, too!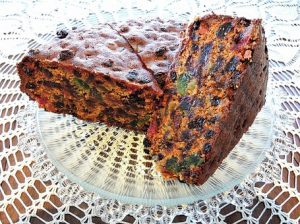 Poor December 27th, there's only one holiday on that day and it's hated on by so many. On December 27th, it's National Fruitcake Day. What a National Day Of.
December 28th is National Chocolate Candy Day, National Card Playing Day, Holy Innocents Day, and Pledge of Allegiance Day.
December 29th is National Pepper Pot Day and Tick Tock Day. What's pepper pot you ask? It's also known as "the soup that won the war." The back story is that the winter of 1777-1778 was brutal, and so was the fighting. George Washington asked the chef of the army to prepare a meal that would boost their morale, and of course, warm them up. The chef got to it and procured some peppercorns, small bits of meat, tripe, and other ingredients,  put into into a pot and named it Pepper Pot Soup. Another name for it is Philadelphia Pepper Pot Soup. Everyone loved it, hence dubbing it the soup that won the war.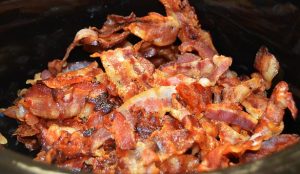 National Bicarbonate of Soda Day is December 30th along with Falling Needles Family Fest Day, and what could be everyone's favorite, Bacon Day. Bacon you say? Yes! Bacon all day.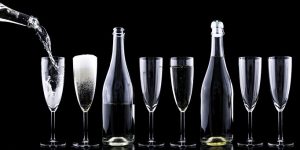 And for the last day of the year, December 31st, there's National Champagne Day. Of course, let's celebrate! It's also known as No Interruptions Day because it's considered the last workday of the year. December 31st is Make Up Your Mind Day, New Years Eve, and Universal Hour of Peace.
Enjoy the rest of these holidays and watch for more "National Day Of' posts so that you can celebrate all the upcoming holidays of 2019, and beyond!