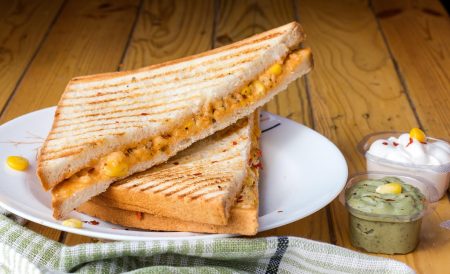 Fifteen years ago, no one would believe that a grilled cheese-only restaurant would survive as a business model. But there are three of them in my city and nothing to say we won't get more soon. Single-item restaurants are a worldwide phenomenon that mostly feature comfort foods. There's something extra soothing about a restaurant that's only serving carbs and you already know what you're getting.
PBandJ.LA. Los Angeles, CA. This is the one vegan restaurant that doesn't actually need to explain their vegan. They make all jams and butters in-house, with artisan care, and some of them sound pretty good, if a little weird. For instance, the Ol' Fashioned comes with salted pecan butter, apple jam, cocktail bitters and orange zest.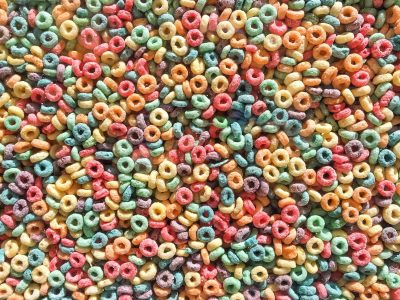 Cereality. Dallas, TX. Props to this "fast-food" restaurant, which is serving brand-name cold cereal. They have options to add a smoothie or juice to make it a meal, but most of their marketing is in the appeal of mixing lots of cereals. They have the same mix-ins as an ice cream shop, if you want to add chocolate chips to your bowl of cheerios.
Potatopia. Edison, NJ. You've really got to wonder if some of these places started out of just a love of paronomasia. Potatopia has just potatoes, served every single way you'd expect (fried, mashed, boiled), with a whole mess of toppings and sauces. There's another location in New York, but they'd probably experience real success by heading into the Midwest.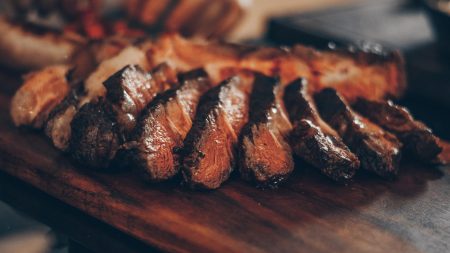 Medium Rare. Washington, D.C. I imagine this restaurant started because a chef/owner was sick of the unpredictability of what people might order. "I have to cook a steak and pasta at the same time?!" he asked the waiter incredulously. Not anymore, there's just one dish, one price, and one can imagine, just one temperature they're willing to cook it.
Oat Shop.  Somerville, MA. The Oat Shop is all oat bowls with various toppings. The sweet bowls are about what you'd expect, but the savory ones get interesting. Sriracha Fried Egg and Sushi Bowl both jump out of the menu.
Rice to Riches. New York, NY. A restaurant like this one is some of the most convincing evidence I've seen for the legend you can get anything in New York. Like 40 oz. (yes, really) of rice pudding at 12:30 am. Specialty flavors include names like "Secret Life of Pumpkin" and "Fluent in French Toast." They've got nearly 3,000 reviews on Yelp and a solid 4 stars, so I guess they're doing something right.
Melt Room. London, UK. I may have opened this article by rolling my eyes at grilled cheese restaurants, but Melt Room has some definite appeal. Every grilled cheese on the menu is a £5, except for the vegan options which are slightly less. Some descriptions on the menu just say "milk bread". Mysterious and charming.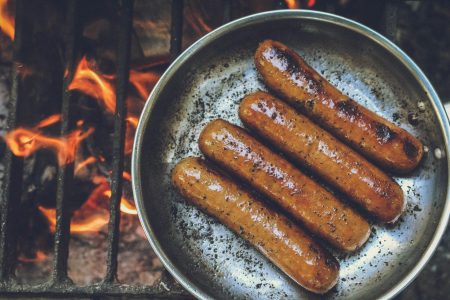 top dog. Berkely, CA. I may have needed convincing for the grilled cheese restaurant, but I'm 100% on board with hot dog restaurants. This single item restaurant makes many encased meats in tribute to sausages around the world. Some show stoppers? Mango Habanero and the Louisiana Hot Link. Don't despair hot dog fans living outside of California, they have the option to mail-order dogs for all your summer grill-out needs.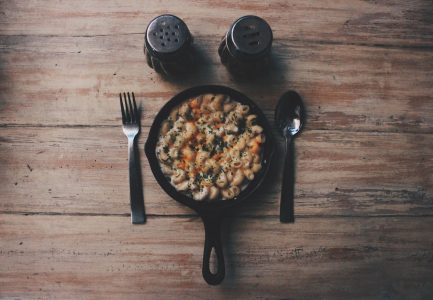 Macbar. New York, NY. New York loves their single-item restaurant, and Macbar is the place to go for mac and cheese. They have cheesy pasta for all moods and tastes, from the basic with just American and Cheddar to the bougie Mac Quack with duck confit and fine herbs.