Because your mental health is as important as your physical health...
When you lose a loved one, it can be very difficult to get over it. However, when it is a parent, it can cause a huge amount of distress, and it changes your life forever. Losing a parent is a huge change in the lives of most people, and it can become extremely difficult to come to terms with the loss. For those that do not have siblings to turn to for support, it can be even more difficult to learn how to cope with the loss.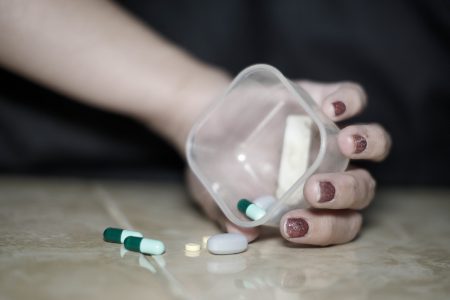 Of course, it is not just the grief that you have to cope with but also dealing with matters after the death of your parents. This includes the funeral arrangements and sorting out everything from the service and wake to the funeral casket. Of course, you will have some help from the funeral home, and in addition you can turn to outside agencies and casket companies for support with the funeral arrangement, such as contacting Trusted Caskets for their advice on the best option for your parents. However, dealing with the mental health side of things can be far more of a challenge.
What Can You Do?
In order to try and look after your mental health after the death of a parent, there are certain steps that you can take. While this will not take away from the pain and grief, it can make it a little easier for you to cope. Some of the steps you can take are:
A Strong Support Network
One of the things that you need to do in order to help you cope mentally after losing a parent is to have a strong support network around you. Some people feel the need to isolate themselves, but this often does more harm than good. If you have siblings, you will have support from others who are in the same situation. If you don't have siblings, you can turn to close friends and neighbors for support or even go to support groups where you can speak with other people going through the same sort of thing.
Seek Bereavement Counselling
Another thing you should look into when you have lost a parent is getting bereavement counseling, and this is something that can prove extremely effective. Just being able to talk things through with someone objective who is trained to listen can make a big difference to your mental state at this difficult time. You can go online to find bereavement support services and counselors, or you can even speak to your doctor who may be able to recommend someone or refer you to them.
Give Yourself Time
One important thing that a lot of people fail to do is to give themselves time to grieve. This is a huge loss in your life, and you are not expected to go back to normal by the next day. It can take time to even come to terms with what has happened, and this is something you must be prepared for.
These are some of the steps that you can take in order to aid your mental health after the loss of a parent. 
Why Getting Help Matters
One thing to remember when you lose a parent is that you should not try to deal with everything on your own. You will have enough to deal with in terms of your grief without trying to take on everything else without any assistance or support.
So, one of the things you must try to do is to get your network of close friends and family together to help you through and assist with the various arrangements such as the funeral. Of course, you also have various agencies that can help with all this side of things, so make sure you get in touch with them for advice, support, and assistance. 
If you fail to get the assistance you need when it comes to making arrangements following the death of your parent, it can lead to a range of issues. First, it will take its toll on your mental health even more at what is already a difficult time. This is because you will be constantly worried and anxious about how to deal with everything while also trying to cope with the grieving process, and this can all become too much.
The second problem is that things that need to be done may not get done if you do not have the support you need. When you are grieving for a parent, there is only so much you can cope with, and trying to shoulder the whole burden can create serious issues. Having that vital support from friends, family members, or relevant agencies means that you have help available and that you can go through the grieving process without having to try and deal with everything else on your own on top of that. 
Getting Emotional Support at a Difficult Time
Of course, getting help and support with regard to the arrangement is important at a time like this. However, you also much ensure you do not underestimate the importance of emotional support. This is something that you can seek out from close friends, and if you have close family members you can turn to one another for support.
In addition, many people who are going through the loss of a parent turn to support groups, and these can be accessed in person as well as online these days. While it can feel as though you are the only person in the world going through this kind of grief over a parent, you have to remember that there are many others in exactly the same situation. Going to a support group will enable you to connect with others in this situation, and this means that you can provide support to one another.
As you can see, there are various things that you may need help with when you lose a parent, from practical arrangements to emotional support, company, and friendship. All of these things will make it easier for you to get through what is certain to be a very difficult and challenging time in your life.