Shopping around for the "best" health insurance plan is almost always a good idea...
Medicare's Annual Election Period (AEP), during which people can make changes to their plans, runs from October 15 through December 7.  It's the only time that you can pick a new Medicare Advantage or Part D plan. Alternatively, if you have Medicare Advantage, you can switch back to Original Medicare.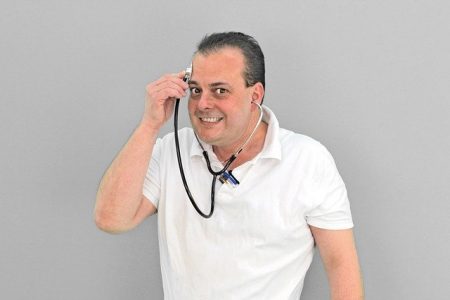 There's no better time than now to review your benefits and make changes in time for 2022. If you don't take action, you'll go ahead with your current plans. While it's important to be proactive, also be on guard against scams. They're designed to capture information to bill for bogus services and treatment. 
Should you shop for a new Medicare plan? 
You're required to select a plan when you first enroll in Medicare. If you did so by mistake or after having received misleading information, chances are that you're not happy with your current plan. The good news is that you don't have to stay with the same plan year after year. You're free to review and make changes to your health coverage. Even if you're happy with your plan, you should still shop around for a different one. 
Good reasons to re-evaluate your Medicare plan 
You may be paying more than you should be

. It doesn't hurt to look around and try to identify benefits and coverage at a lower price. Plan premiums change each year.

Your medical status might have changed over the past year

. If you need the services of a specialist, your Medicare plan might not have a specialist in their network. 

You can manage your medication and prescription drug costs

.  Excessive drug prices lead to overspending. Unfortunately, Big Pharma doesn't care about people. Find a health insurance plan that helps cut costs on drugs like mail-order pharmacy. 
The difference between Original Medicare and Medicare Advantage 
Original Medicare (Part A and B) is managed by the federal government and offers coverage for hospital services and outpatient services, such as emergency/observational services, lab tests, x-rays, and other radiology services, preventative services, and certain drugs and biologicals. Medicare Advantage, on the other hand, is run by private insurance companies approved by the federal government. It also covers prescription drugs (Part D). In 2022, Medicare Advantage will offer non-medical benefits as well. Examples include meals, nutrition, transportation, and in-home support services. The non-medical benefits will be offered through Medicare Part C. The aim is to help seniors live independently and longer.  An Advantage Medicare Plan may also cover dental care, eye exams and fitness programs. 
How do you know what plan is right for you? 
It all depends on your needs and, most importantly, your financial situation. Original Medicare is accepted by the vast majority of doctors and it comes in handy when traveling out of state. You pay 20% for services after meeting your deductible. With Medicare Advantage, it's a completely different story. While it includes prescription drug coverage, this plan charges additional premiums. Higher spending is just one of the many disadvantages of Medicare Advantage. Common complaints include paying multiple copays for the same problem, the necessity of getting a referral, and high maximum out-of-pocket limits. 
Advice for successful enrollment during COVID-19
Re-evaluate your healthcare needs
It goes without saying that healthcare needs change year after year, as you age. Change is a natural part of life. No matter how young you feel, there's still the risk of certain conditions. As the years go by, you need more tests, not to mention help managing your condition. Open enrollment offers the opportunity to re-evaluate your health coverage. If there haven't been drastic changes in the past couple of years, think about your future healthcare needs.  You'll feel more at ease right now. Have a good understanding of your health and what you may require in future time. 
Take time to review the benefits
Medicare is stronger than ever, which means that it provides better choices. Each year brings about new health plans and drug coverage choices. This is precisely why you must take enough time to review the benefits. Go over open enrollment resources and make sure all your questions are answered. Look over the most recent "Medicare & You" handbook to get an idea of the plans in your area. If you take insulin, this is a good chance to get a Medicare plan that ensures broader access to many types of insulin. 
Consider an HSA or FSA
Grow your options for healthcare (or retirement). Consider a health savings account. This tax-advantaged savings account is aimed at anyone who gets insurance coverage via high deductible health plans. It's like a personal savings account, the only difference being that the money is used for future medical expenses. Better yet, you can open a flexible spending account. If you have a health plan through a job, using such a financial instrument can reduce your taxes. You can use the finds in the flexible savings account to pay for certain medical and dental expenses. 
Final considerations
If you miss the initial enrollment period, you'll have to enroll during a special enrollment period. However, there are strict rules regarding the changes you're allowed to make. Perhaps you've relocated to a different area. If you tell your plan after having moved, you can switch plans a month or two following the official announcement. Other special circumstances include losing your current coverage, your plan changing its contract with Medicare, or having a severe and disabling condition. At any rate, it's recommended to visit the federal government website and learn more.   
Options are complicated and, as mentioned earlier, there are scams to be aware of. Individuals call claiming they're from Medicare, requesting money and personal information. Beneficiaries have been targeted before by scammers and identity thieves, but things have escalated during open enrollment. The good news is that there are programs offering advice. Be wary of free medical supplies offers or claims you're entitled to a refund. More exactly, pay attention to warning signs such as robocalls, clinics, or healthcare facilities advertising free services, and claims on how to pay for items and services not typically covered by insurance.