Allegedly. of course. We will have to see what happens.
It's been a big story in Washington State, as a father was arrested Friday for allegedly killing his daughter's boyfriend. It's said that he found out the boyfriend sold his daughter into sex trafficking and this dad took matters into his own hands.
Spokane officers received calls regarding an abandoned car on October 22nd, in a residential area, that was nearby a park. According to callers, the car was found 'with a foul odor.' 
Investigators confirmed that there were human remains in the car, belonging to the 19-year-old male. John Eisenman, 60, was arrested on the charge of first-degree murder.
Eisenman reportedly found out that his daughter had been sold into a sex trafficking ring in the Seattle area. Andrew Sorensen, the boyfriend of the daughter, "may have been the one responsible for her sale."
Later that month, Eisenman rescued his daughter and got her back into the Spokane area. When Eisenman learned that Sorensen would be in the city of Airway Heights, a city just west of Spokane, he went there to confront him.
Sorensen was abducted by Eisenman during the confrontation. The dad tied up the boy, and put him in the back of his truck before killing him. 
"Eisenman subsequently assaulted the victim by hitting him in the head with a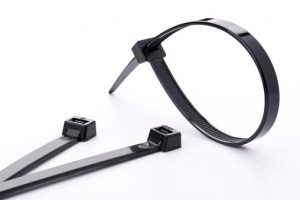 cinder block and then stabbed him repeatedly, causing his death," the Spokane Police Department said.
After Sorensen died, Eisenman drove the boy and left him with the vehicle in a remote part of Spokane County. The car was there for almost a year before it was moved to the location that it was eventually found. 
Sorensen's body was zip-tied and his mouth was covered with tape. It was only when people began to rummage through the unlocked car to take items from it, that the body was found. 
Eisenman is currently being held on $1 million bond and is set to appear in court on Monday.