Paul Grisham worked as a Navy meteorologist on Antarctica back in 1957.
He dropped his wallet one day, for it to be returned 53 years later.
You may be someone who needs strategies for keeping track of their possessions. Or you've gone through life having never lost your phone while it's in your hand. There are those of us in the world who are always looking for something–wallet, keys, sunglasses, etc. We don't carry much cash or hold too tightly to sentimental objects because you never know when you will put them down and lose them forever. Or just a really long time. Like fifty years. 
Long ago and far away.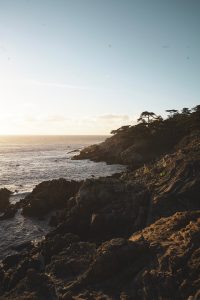 Paul Grisham of Monterey, CA, lost his wallet in Antarctica back in 1958. First, that's a hell of a place to lose something. Second, that's a very long time ago. As a Navy meteorologist, his assignment in the 1950s was Operation Deep Freeze, providing support for civilian scientists. Grisham had forgotten about the lost wallet but got a kick out of its surprisingly well-preserved contents. 
Inside was a driver's license (couldn't have needed that in Antarctica), his Navy ID card, and a beer ration punch card. There was also a guide for what to do during an atomic exploding, chemical weapon attack, or even biological weapon attack. 
It must have felt like a portal into the past for him to glimpse himself from the fifties, when he was newly married, with two toddlers at home. Grisham's first wife passed away in 2000, so his second wife, Carole Salazar, shared in the memories with him. 
Don't drop stuff in Antarctica; you'll lose it forever.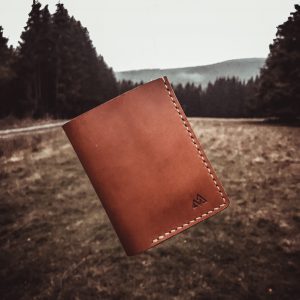 His wasn't the only wallet recently uncovered in Antarctica. A new generation of scientists found them back in 2014, behind a locker during demolition on Ross Island. Social media connects groups of amateur sleuths across great distances. When researchers discovered the wallets, they sent them to their former co-worker, Stephen Decato. He and his daughter, Sarah Lindbergh, earned a reputation as finders when they returned a Navy ID bracelet years prior. 
Lindbergh got in touch with Bruce McKee, who runs a non-profit focused on highlighting the accomplishments of the "greatest generation." McKee found the Naval Weather Service Association, of which Grisham was a member. 
A monumental effort for a stranger.

It was no small amount of effort that strangers put into reuniting Grisham with a long-lost possession. The demolition team could have just as easily left it buried in Antarctica. Or Decato, Lindbergh, and McKee could have just shrugged it off and tossed it. We all feel so disconnected from the past. The poignancy of loss is universal and so close to the surface that there's a compulsion to return, to reunite–even if we don't know the person. 
It's a small thing, but laden with optimism, that a life left buried in the barren snow and dirt of Antarctica can once again be marveled over on a kitchen table in Monterey.