The prosthetic leg came off sometime during the jump, but no one noticed.
An area farmer discovered the prosthetic in his soybean fields soon after.
Skydiving attracts people for all kinds of reasons. Adrenaline junkies are obviously into the stunt, but also people looking to live more boldly–to snap out of the stupor of their daily lives. Vermont resident, Chris Marckres, went out for his first skydive jump last week in West Addison. Like most newbies, he opted for a tandem jump where you're basically luggage strapped to another person. The instructor's responsible for steering during free fall, pulling the parachute, and landing everyone safely. 
Sometime during Marckres' first jump, he lost his leg. His prosthetic leg, that is.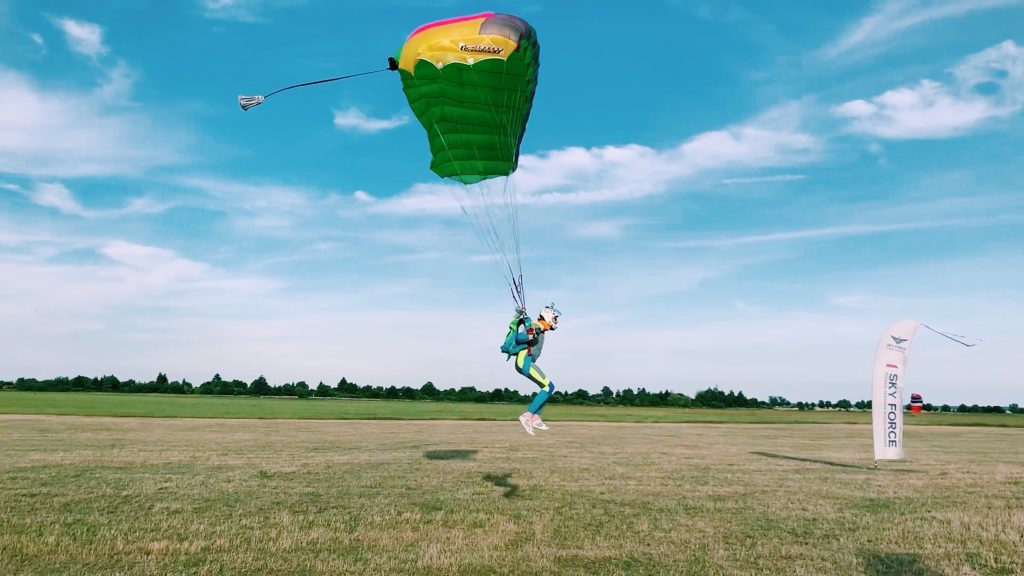 Could Happen to Anyone
Marckres lost both legs below the knee to complications from diabetes. He wears prosthetics and didn't notice one was missing until the instructor was ready to land the parachute after the dive.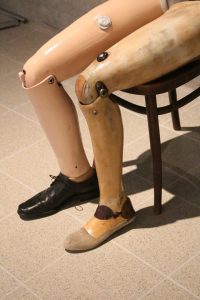 "My adrenaline was so high, and I was just so excited. I didn't realize I had lost it," Marckres told the Associated Press during a Zoom interview.
Unsure of what to do, Marckres put the word out on social media that he'd lost the prosthetic. It's no wonder he asked for help. The prosthetic was just two-months-old and cost $20 thousand. Marckres doubted his insurance company would replace it. Without it, he had to use a wheelchair to get around, making it difficult to get to his weekly dialysis appointments. 
People, Sometimes, Don't Suck
Marckres got emotional when relaying the next part of the story. People responded by the hundreds to his plea for help, asking what they could do for him. Volunteers deployed search and rescue dogs, people jumped on ATVs, rode bicycles, and walked the area surrounding the skydiving facility. 
Meanwhile, soybean farmer Joseph Marszalkowski had a sneaking suspicion he knew where the leg may have landed. His fields surround Vermont Skydiving Adventures. After seeing the post on social media, he walked the 110-acres, scanning the ground. Later, Marszalkowski likened the find to a needle in a haystack. But it didn't take long before he spotted it, "God forbid, the combine sucked it up–it would've destroyed it."
Marckres is just relieved to reunite with his leg. "It is a really humbling experience. It kind of restores your faith in humanity that there's still so many truly good people in the world that are willing to help a complete stranger."
Want to tell your strange story?
Tell us about it
and it could be featured on Oddee. You can remain fully anonymous.