From goths and punks to new romantics and club kids, meet eight famous people who led decidedly different lifestyles in the 80s and 90s.
1

Christina Hendricks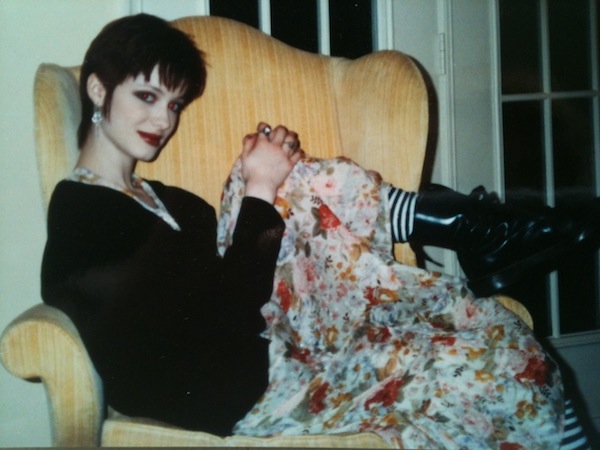 Joan Holloway was a goth? Apparently so! Mad Men actress Christina Hendricks said of her high school experience, "I was a goth kid. I dyed my hair about 42 different colors, shaved it at the back and wore black make-up. Kids can be pretty judgmental about people who are different. But instead of breaking down and conforming, I stood firm. That is also probably why I was unhappy. My mother was mortified and kept telling me how horrible and ugly I looked. Strangers would walk by with a look of shock on their face, so I never felt pretty. I just always felt awkward."
2

Justin Theroux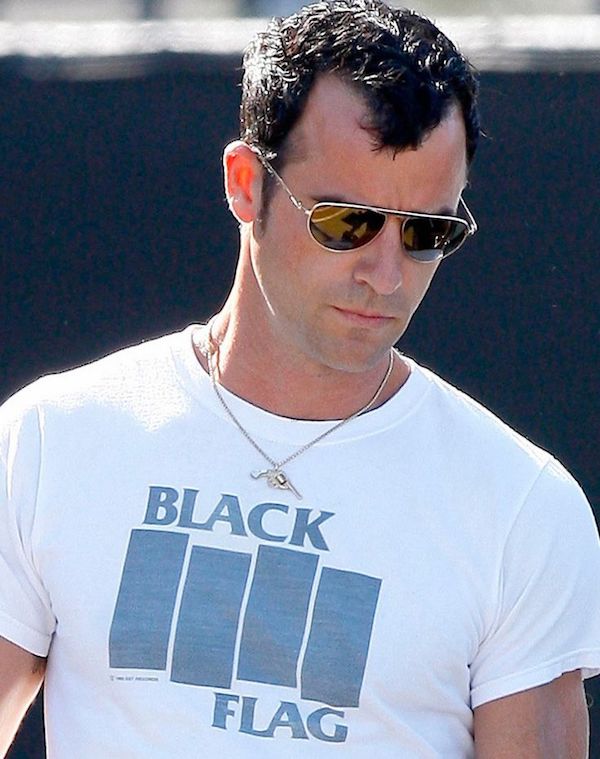 Actor/screenwriter Justin Theroux has garnered widespread acclaim for his starring role in the critically-acclaimed HBO series The Leftovers. When being interviewed on KCRW's Guest DJ Project in Los Angeles, admitted punk rock changed his life. He said, "It just felt great to finally have some ownership of some music that I felt—you know, at that age (teens), you really lock onto the kind of music that you like that feels new and original and fresh. You really love it. And (Minor Threat) were also sort of the first band that I sort of awoke to some political belief system and some moral belief system. I did my first tattoo on my ankle that was the straight-edge x, even though I was sort of on-and-off straight-edge. They just meant a lot to me, and continue to." (Straight edge is a subculture whose adherents refrain from using alcohol, tobacco, and other recreational drugs.)
3

Elizabeth Hurley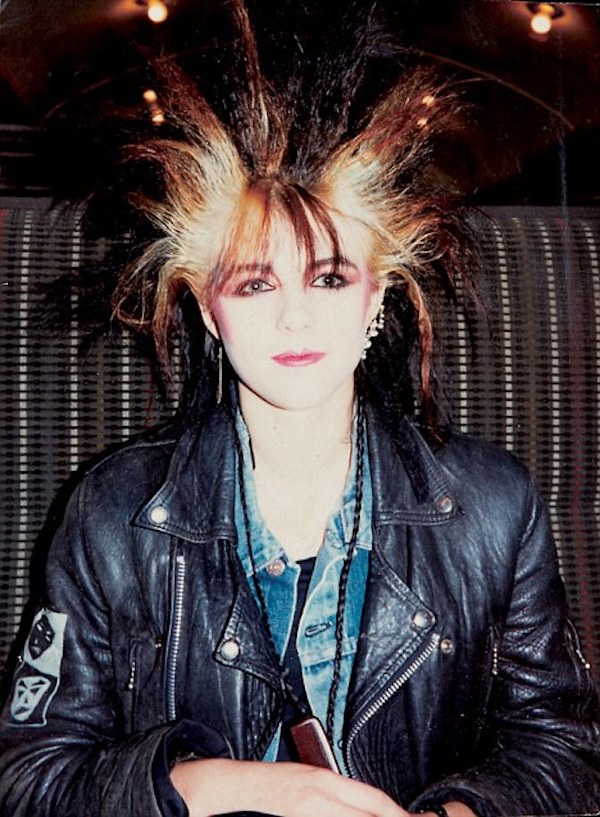 Royals star Elizabeth Hurley admitted to becoming a punk in the 80s to ward off men's advances and fit in with her schoolmates, who made fun of her for her "posh" accent. "When I was a teenager, I had pink hair, a nose ring and ripped up clothes. I wasn't rebelling against anything though; it was just fashion. Plus, I really loved the music and still, often have the Clash blasting."
4

Lisa Edelstein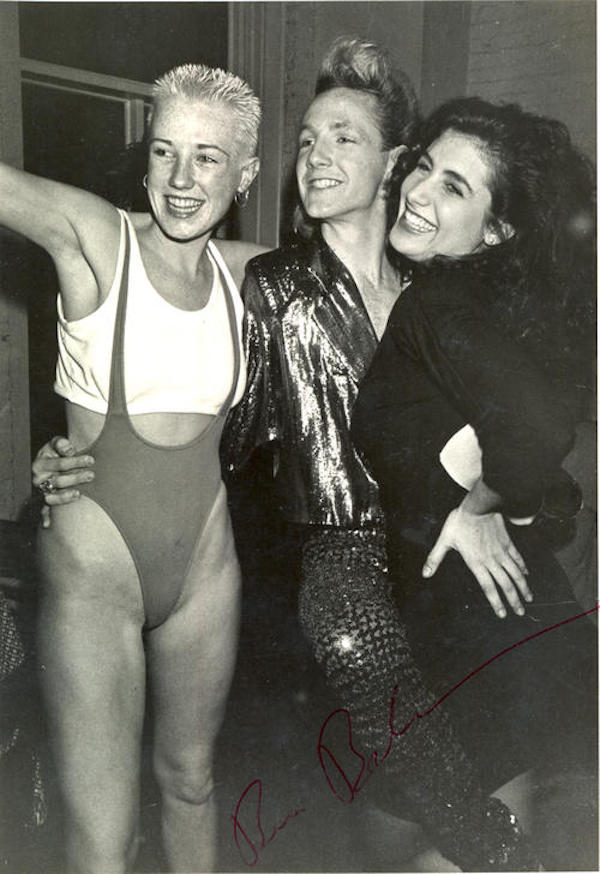 Before she was on House M.D. and Girlfriends' Guide to Divorce, Lisa Edelstein was a New York City club kid in the mid-1980s, and her fame was such that she even became the subject of a 1986 New York Times profile. Then, known as just Lisa E., the Times crowned her "reigning Queen of the Night, Girl of the Moment, new Edie Sedgwick and top 'celebutante' of 1986." She ran in circles which included Village Voice columnist Michael Musto, nightlife kingpin Steve Rubell, and James St. Jams and says of the time, "It (New York City) was the perfect place to be a wild, young adult. I had friends of all ages and from all walks of life and I drank that sh-- up! I found it so refreshing to see people living their lives so far beyond the edge of socially acceptable."
5

Ricky Gervais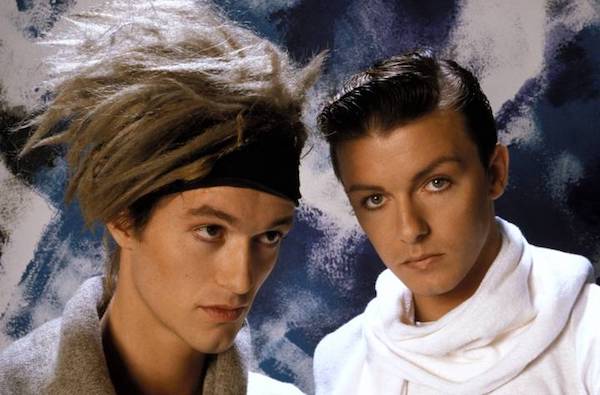 Before Ricky Gervais became the funnyman we all know and love, the actor tried his hand at a pop career that, unfortunately, didn't quite pan out. Ricky was the singer in singer new wave/new romantic band called Seona Dancing. When questioned about his former music career on The Graham Norton Show, he immediately shrank from the subject. "That's called Seona Dancing, let's move on," he said, his face flushed. Then, pointing at the screen and back toward himself, "I'm not embarrassed by that, I'm embarrassed by this. Everyone's going, 'What the f— happened?' I'll tell you what happened: Pizza happened.'" (We think he was pretty good!)
6

Jennifer Aniston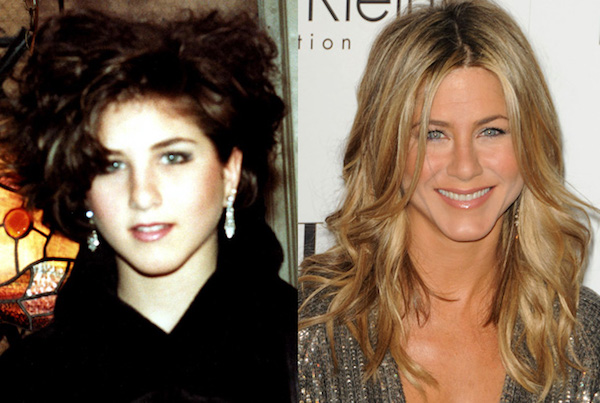 Former Friends star and wife to Justin Theroux, Jennifer Aniston has referred to herself as a "goth nightmare" in her teen years.
"I was a dumpy teenager. My mom was a model and was all about looks, so I rebelled by going goth," she says. "High school was tragic. [I was] just not well-informed. You know, you're experimenting. It was the 80s...I wasn't going for most beautiful It was, 'How can I be the most rebelliously unattractive?'"
7

Gillian Anderson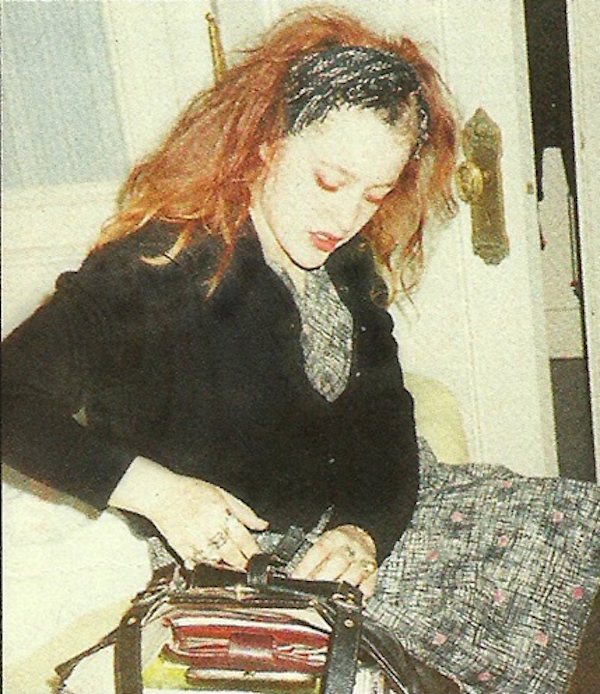 X-Files actress Actress Gillian Anderson was a punk in the mid-80s and now says, "Even though I can dress up like a soccer mom, the punk rocker will forever be under my skin."
She said of the era, "When we moved to Michigan...my folks still had a flat in London that we would go to in the summertime. And through one of those trips I had started to become interested in the punk scene and started to dress differently than a lot of the kids in Grand Rapids were dressing. And I got my nose pierced, and I started to shave my head and dye my hair and wear a lot of black. And so I looked like somebody that might be arrested. ... I was a bit of a class clown, usually the one that people would get to do the things that they were afraid to get in trouble for. In fact, on graduation night, I was arrested. I had a boyfriend at the time who was a couple of centuries older than I was and I'd convinced him that we should go and glue the locks of the school so that people couldn't get in in the morning. And lo and behold, they had a security guard because it was graduation night and they were concerned that idiots like me might try and do something like that."
8

Melissa McCarthy
Melissa McCarthy's husband, Ben Falcone, said his high school sweetheart was a goth when they first met. Speaking on Chelsea Lately, he recalled, "She was a couple of years older than me. She was in college in my hometown where I went to high school [and] she was this goth person. She had blue hair, and she was really scary. In a good way! Scary and pretty ... I just stared at her in horror. She wore kabuki makeup and blue hair and heavy black coats in the summertime. She had a whole thing."
Melissa confirmed her husband's tale, saying she went from cheerleader to goth overnight. "Yeah, like in one summer I played tennis, I was on student council, I was a cheerleader. Then like the next, I think it was like the next year....I was super preppy and by the end blue-black hair that I'd shave in patches."