1

Atlantis, Bahamas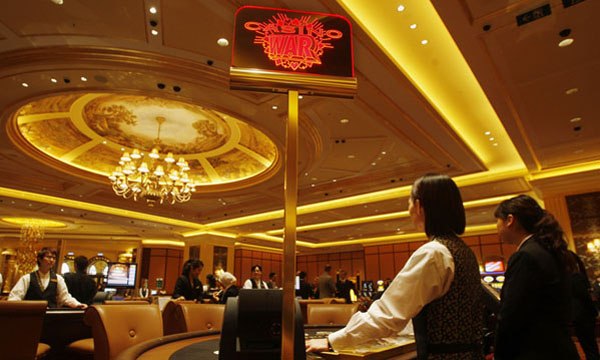 Over the past decades, we've all seen incredible advancements in architectural design.
From high-tech venues to nostalgic art-deco spaces, casinos are always surprising players with their own unique architecture and visual identity.
Some casinos have built their brand and reputation around their architectural design. They attract millions of visitors each year who are looking to immerse themselves in their unique environment. This article will list the top 6 casinos with the most iconic architectural designs.
Here are 6 casinos with some of the most iconic and famous architectural designs in the world.
- Atlantis, Bahamas
- Bellagio, Las Vegas
- Marina Bay Sands, Singapore
- MGM Grand, Las Vegas
- Monte Carlo Casino, Monaco
- The Venetian, Macau
Let us now dive deeper into the architectural designs of these casinos.
First, Atlantis, Bahamas.
This casino resort can be found in the Bahamas on Paradise Island. The beautiful resort was designed by the architectural firm HKS Inc.
It is iconic, because of the scale of the project and the architect's extraordinary attention to detail. The resort's architectural theme is, at its name reveals, Atlantis.
Atlantis is a fictional island that can be found in Plato's texts. It sunk, becoming 'The Lost City of Atlantis'.
The architects focused on this idea of a sunken city and lost civilizations when imagining the resort. They created a Mayan temple, seahorse sculptures, as well as nautilus and marlin sculptures.
2

The Venetian, Macau

This beautiful casino venue is located along China's southern coast. It offers stunning views of the South China Sea.

The venue was designed by the architectural firms Aedas and HKS, Inc. They were inspired by the architecture found in the city of Venice, Italy.

To recreate the city's style and aesthetic, they built a canal inside the casino that tourists can visit by boarding a small boat in true Venetian style.

The casino also boasts the Rialto Bridge, the Campanile and other facades that resemble famous sights and palaces in Venice.
3

Bellagio, Las Vegas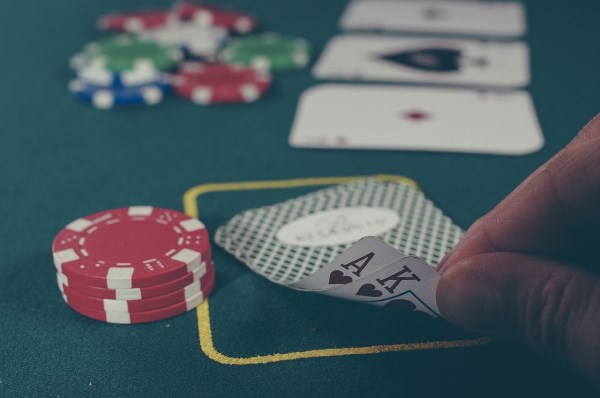 The Bellagio is the main feature of the Las Vegas Strip due to its incredible design and choreographed water show every night. The well-established architect, DeRuyter Butler and the project executive, Peter Smith is behind the $1.6 billion design of the Bellagio making it one of the most expensive hotels at it's time of construction.
To add a more European design, feature the Casino and hotel, they designed It with 50-foot domed rotundas with beautiful skylights, much like the Pantheon in Rome as the Bellagio is greatly inspired by Italy.
4

Marina Bay Sands, Singapore

The Marina Bay Sands is known for its outstanding design within Singapore's city skyline. The renowned architect Moshe Safdie was inspired by the great roman cities when designing the Marina Bay Sands.

It has built quite the reputation for its design having only been built in 2010. It stands at 845,000 square meters and has a triple tower design that all interlinks by a sky garden that is shaped much like a cruise ship.
5

MGM Grand, Las Vegas

The MGM was designed by the architect Bermello Ajamil. It is one of the largest hotels in Las Vegas and has three 47-foot-tall towers. Another iconic feature of the MGM is the step design featured on one of the features on the building.
6

Monte Carlo Casino, Monaco

The Monte Carlo Casino designed by Gobineau de la Bretonnerie, a Parisian architect. With an architectural design of Belle Époque, the Monte Carol Casino really does translate to lovely art. Its French design is 108,000 square feet, giving it a large area to fill with roulette tables, blackjack tables, video slot machines and many more gambling games.

The Monte Carlo casino is also known for its feature in James Bond back which shows off it's beautiful interior design such as it's intricate ceiling designs and exquisite chandelier designs.
7

Final Thoughts

How does the architecture of a casino affect the players?

Before casinos were ever created, gamers would play in small salons.

Most modern-day casino games were first reserved to the aristocracy and the elite. In other words, they were played in beautifully decorated salons with rich tapestry, chandeliers, and other expensive objects.

The interior decoration of these first salons became a reference for many modern-day casino architects. Some of them recreated these original spaces and their original "feel."

Many high-end casino venues chose this type of architectural design. Players will often find beautiful chandeliers and carpets in the world's most famous casinos.
Other architects decided to modernize their venues and step away from the architectural design of these first gambling spaces.
Instead, they chose to make their venues more modern, approachable, and accessible.
By stepping away from richer and more expensive decorations, architects aim to make the space feel more accessible to individuals of all social classes.
If the space feels too fancy and luxurious, some players might feel ill at ease and get the impression that they do not belong. However, some casinos choose to encourage this feeling to attract a specific group of individuals.
For example, a casino with a strict dress code and expensive decorations, will seek to attract individuals from higher social classes.
Despite these differences, most casinos try to make all players feel comfortable. They will particularly focus on the following:
- light
- sound
- layout
Soft lights that are not too harsh can make the venue feel cozier and more comfortable. This will help players feel safe and more relaxed.
Carpets are used mainly to reduce the noise in these venues. The sound of dice rolling or a roulette spinning as well as players' footsteps will be diminished by the carpets.
Less noise means that players are more comfortable and can better concentrate.
A casino should feel airy as to not create a suffocating sensation for players. If they feel suffocated, they will not stay as long in the venue.
This article presented some of the key features and aspects that architects taken into account when creating casino venues. Then, a list of six casinos with the most iconic architecture was presented.
Two of these casinos' architectural designs were analyzed in more depth. The architects created beautiful and enchanting environments for the players to immerse themselves in.