A cursory look at the casino reveals nothing out of the ordinary. Look a little closer, and you're likely to start noticing a few peculiarities around the casino. They seem subtle at first, perhaps even mistaken for a management oversight. But alas! Nothing occurs by happenstance at the casino. The mice en scene - the props, decor, and overall milieu -is intentionally designed to provide the sweetest possible nectar to attract the bees. Of course, all of us players are frenetically buzzing about the slot machine games, card games, and table games as we soak in this enticing atmosphere.
Casino designers deliberately place the bars, restaurants, slot machines, table games, sports books and retail outlets at key locations throughout the resort. The goal is to completely overwhelm your senses to create an otherworldly experience when you enter this alluring gaming domain. Do you remember that feeling when you first breezed through the doors of the MGM Grand, Caesars Palace, the Bellagio, Treasure Island, the Luxor? It was sheer awe. The luxury, splendour, opulence and majesty of these resorts is precisely what the owners were aiming for. Perhaps it is best described in two words – Wow Factor! There's nothing odd about that, it's what you're going to find at the tables, in the ceilings, on the walls, at the bars, and at check-in that are going to blow you away!
1

The Same Table Games Might Have Different Odds From Casino to Casino
The casino tables offer players a mesmerizing array of exciting games. You may not know it, but variants of the same game offer vastly different odds. Once again, the devil is in the details. Look at the blackjack tables for a moment. There are variations of blackjack at each of the 50 tables at the MGM Grand.
Games like Blackjack Switch, 8 Deck Blackjack, Single Deck Blackjack, Double Deck Blackjack, 6 Deck Stand on 17 Blackjack, 6 Deck Hit on 17 Blackjack are available. Unless you ask, you may not be aware that the best game to play is Single Deck Classic Blackjack. If possible, you should always try to pick a blackjack table with payouts of 3:2 instead of the more pervasive 6:5. Why? Because your odds of winning are much better.
Dealers routinely shift between tables, and games at the casino. So, don't be surprised if you're a little confused about seeing blackjack dealer at the roulette table. Speaking of roulette, there are different odds at each of the major 3 variants of the game. French Roulette, European Roulette, and American Roulette have odds of 1.35% (En Prison & La Partage), 2.70%, and 5.26% respectively. Always pick a roulette game that offers you the best odds of walking away a winner. Low minimums, high maximums and a low house edge are the trifecta when it comes to roulette game selection.
2

Lavish Ceilings Might Make You Play More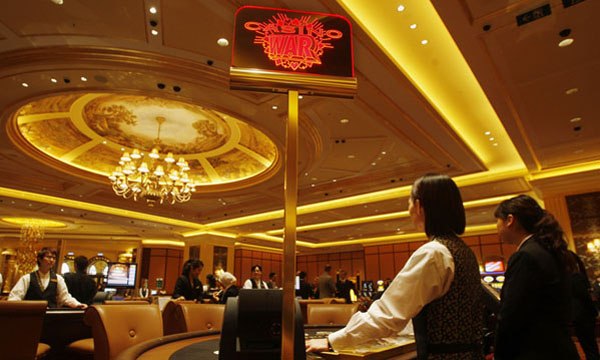 First of all, look around you. It's a fun, happy and exciting place to be – right? So, why are there hundreds of cameras all over the place? They are not in plain sight – they are buried in the ceilings, at the tables, the elevators, and pretty much every hallway you can imagine. You may be wondering why security is so tight at the casino? Well, truth be told – money. There's lots of money changing hands at casinos every minute of every day.
Since alcohol is freely available, and recreational marijuana is now legal in Las Vegas, it's likely that the odd problem may occur from time to time. Casinos don't take any chances – they have the most sophisticated security and surveillance systems in the world. In fact, casinos are on par with the world's finest banks when it comes to security protocols.
You may think it odd that a casino spends a fortune on security personnel, surveillance equipment, and constant monitoring of activity. Things like facial recognition technology and biometric scanning are readily available at casinos. It's a little-known fact that that casinos like the Bellagio have 2,000+ cameras hooked up to 50+ monitors. To some folks, that fact may be considered a little odd!
3

Casinos Avoid Clocks and Windows To Distort Your Focus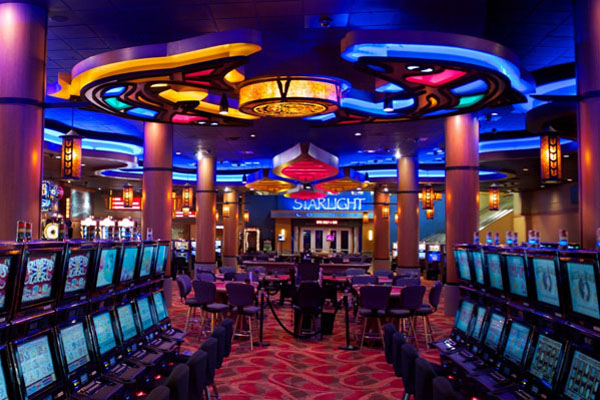 A typical home or apartment may have a window here or there, and a clock here or there. At casinos, there are no such things. The only windows you will see are faux windows and the only clocks you will see are probably props for creating the atmosphere at the casino. You may think it's odd that the walls are devoid of windows and clocks, but there is method to this madness.
While some casinos buck the trend, most avoid clocks because they want players to be uninhibited and unrestrained in their gambling activity. If you knew what the time was, you might wish to be somewhere else. Of course, there are other ways to gauge time such as looking through the window. If you don't follow the clock, you won't know how long you've been playing and will probably gamble away your entire bankroll away in the process.
4

You Can Play Penny Slots and Get Free Drinks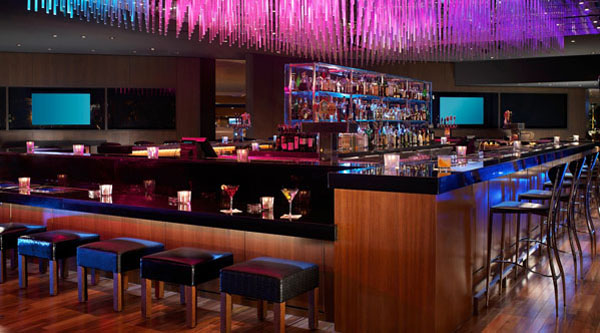 Here's an oddity that people don't necessarily know about: Instead of spending your money on cocktails, beers and other drinks at the bar, consider not going to the bar at all. If you stick to the casino table games or slot machine games, you're likely to see a cocktail waitress walking by offering you free drinks.
If you're headed to Las Vegas, or Atlantic City, you may be lucky enough to pick up a coupon booklet which offers you free drinks, or free meals as part of your package. These perks and comps are some of the best kept secrets in casinos around the world. Fight the urge to rush off to the local watering hole at the casino.
Don't splurge since you'll get served up as many drinks as you want by chatty wait staffif you just stay put and play your favourite casino games. Be sure to tip the waitress!
5

Casinos Often Charge You For The Resort (Even If You Don't Use it)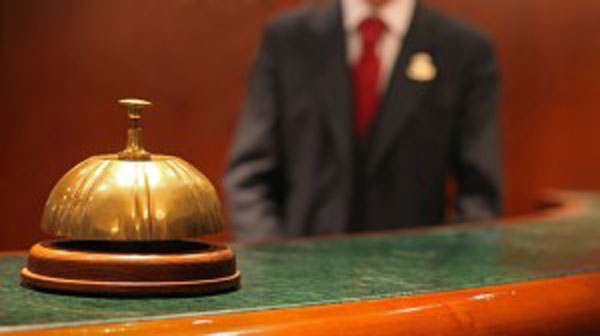 It's not so much what's odd about check-in, it's more about the rules and procedures you need to know. All Las Vegas hotels charge resort fees. These are mandatory surcharges over and above the room rate that you're paying. You may think that you're getting a great deal with a $29 room rate, but the resort fees can bump that up significantly. Consider the following fees at the top Las Vegas casinos:
• Caesars Palace, the Venetian, the Four Seasons, Mandalay Bay, The Bellagio, Encore, and Wynn Hotel charge $39 in resort fees per night
• Harrah's, The Tropicana, Mandalay Bay, MGM Grand, The Mirage,The Signature at MGM Grand, and New York New York charge $35 in resort fees per night
• Hooters, Rio, Hard Rock Hotel, Stratosphere, and the Golden Nugget charge around $29 in resort fees per night
You may be able to get away with slipping the clerk a $20 bill to bump you up to the next available suite or room category. This trick used to work for many years in old-school Vegas, and it may still work depending on how busy the hotel is. If you're staying at the MGM Grand in Las Vegas, you can check in at the airport, instead of waiting in long lines when you arrive at your hotel.