Waardenburg syndrome (WS) is named for the Dutch ophthalmologist Petrus Johannes Waardenburg, who discovered it in 1947. This group of genetic conditions can cause hearing loss and changes in coloring (pigmentation) of the hair, skin, and eyes. Most people with the affliction have normal hearing, but moderate to profound hearing loss can occur in one or both ears.
The worldwide incidence is estimated at around 1 in 40,000 people.
Meet five people whose icy blue eyes are the result of a rare genetic mutation.
1

The Waardenburg syndrome admission that catapulted a vlogger into viral fame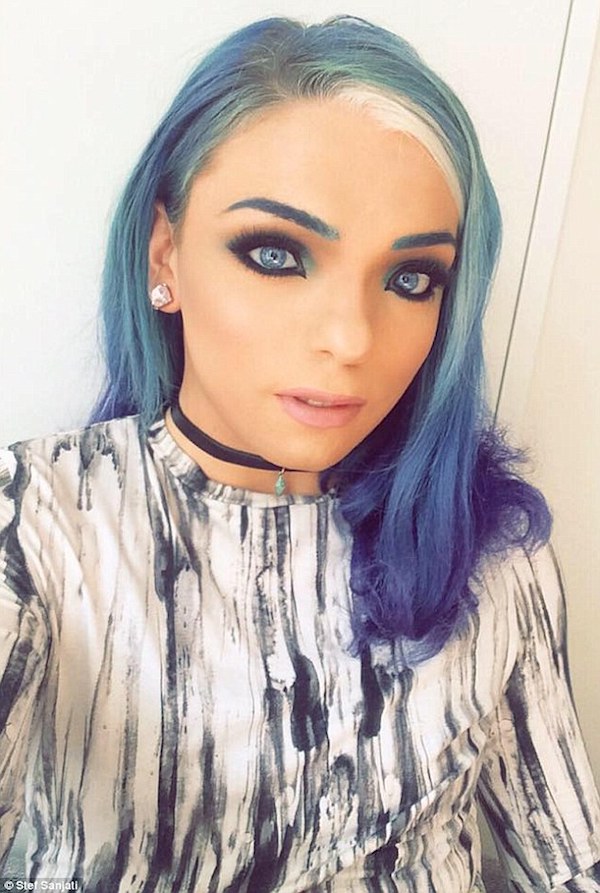 21-year-old Canadian blogger Stef Sanjati revealed she has Waardenburg syndrome—and went viral.
The trans woman had been vlogging on YouTube for almost a decade, but it was one particular video that catapulted her number of viewers into the millions. The video, titled "My Face: Waardenburg Syndrome," is Sanjati's explainer vlog about the genetic mutation she inherited. Sanjati has the same piercing blue eyes as many with the syndrome do. She is also deaf in her left ear and is partially prematurely gray.
Sanjati underwent facial feminization surgery in Boston, Mass. in December 2017, and has documented every bruise, bandage, and scar on her YouTube channel. The procedures helped reshape her face to reverse the effects of testosterone-based puberty. "For a long time, I couldn't look in the mirror, and that wasn't because of being trans, it was because of my face and kids making fun of me," she said.

2

An Ethiopian boy who dreams of becoming a soccer star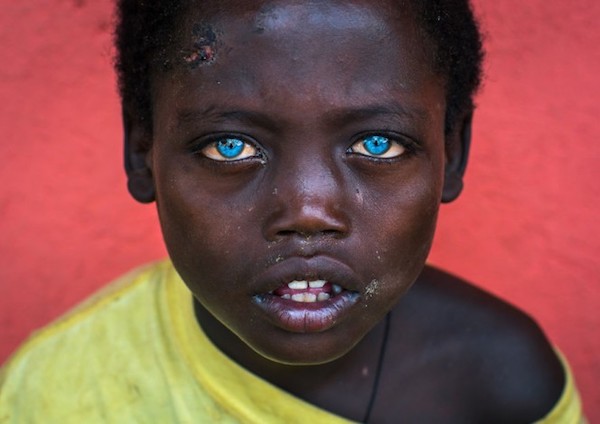 An 8-year-old boy from Jinka, Southern Ethiopia, has been mesmerizing people with his bright blue eyes.
Abushe has Waardenburg syndrome. His parents feared that he was blind when he was born. They are poor, and medical treatment for their son was never a possibility. Abushe is not blind, however, nor does he appear to have any other symptoms and his parents now see his differences as a "gift from God."
But not everyone thinks that way—the boy often gets bullied by others because of his unusual looks. Some call him "plastic eyes," or "monster" and he's been the subject of stares—and worse. Abushe continues, however, to be upbeat and hopes to prove his detractors wrong by becoming a soccer star when he grows up.
3

A pop icon's daughter whose makeup artist revealed her eye color is caused by a "genetic condition"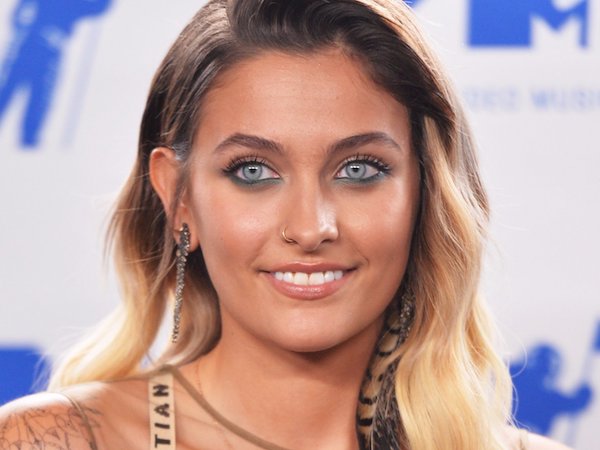 The most famous person on our list, Paris Jackson, 19, is the daughter of Michael Jackson and a model in her own right—her cold, almost transparent blue eyes are one of her most notable features. During an interview with Teen Vogue, her makeup artist, Jo Baker, revealed that Paris' baby blues are the result of a genetic condition. While she didn't name the disorder outright, it is believed to be Waardenburg syndrome.
In case you were wondering, it doesn't impact Paris' sight whatsoever, and she doesn't appear to have any other symptoms. Jo said of her stunning peepers, "They're absolutely striking. Her eyes are always something I'm keen to draw attention to."
4

A Peace Corps volunteer shares a image of a little girl with Waardenburg syndrome on Reddit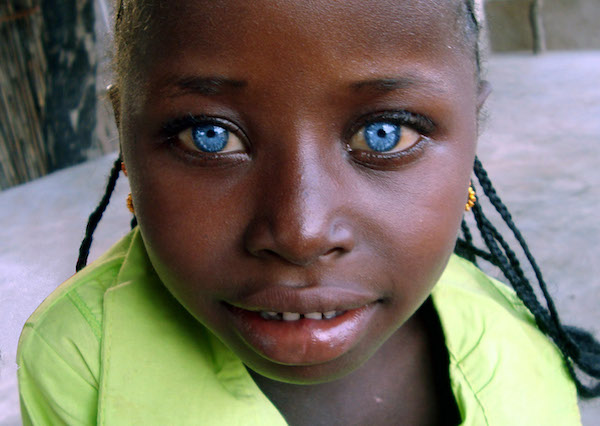 A Redditor known only as Ayreis posted a photo of little Senegalese girl who is believed to have Waardenburg Syndrome. His caption reads, "I am a Peace Corps volunteer in Senegal, West Africa. I live in the same village as this girl, Suru. I believe she has Waardenburg Syndrome. Along with the stunning eyes, she is completely deaf and has a patch of white skin on her right hand."
5

An 11-year-old Brazilian girl who is on the cusp of a modeling career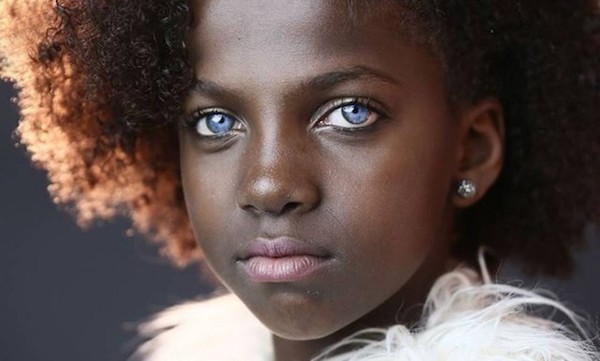 Ketlen Silva de Jesus, 11, has been making waves on social media after announcing she had Waardenburg syndrome on Brazilian television.
Her mom thought that they had swapped her child with somebody else's at the hospital when she first saw her daughter, who was born completely deaf with sapphire blue eyes.
Whilst out shopping in Rio, the little girl was scouted by a Brazilian photographer, João Pedro Sampaio, who believes she'll make her mark as a fashion model—and she already has offers from some major brands and advertisers.
Ketlen is showing the world that beauty can overcome stereotypes, differences, and difficulties.