Zoo around the work give their animals pumpkins each year because it "encourages natural behaviors, stimulates the senses, activates the mind, works muscles and engages animals socially." It also makes for a some darn cute Halloween photo ops!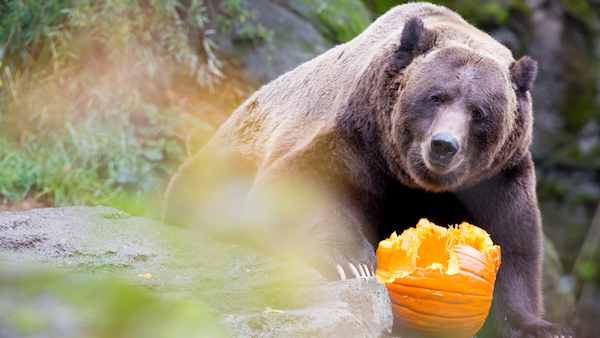 A grizzly at the Woodland Park Zoo in Seattle digs in!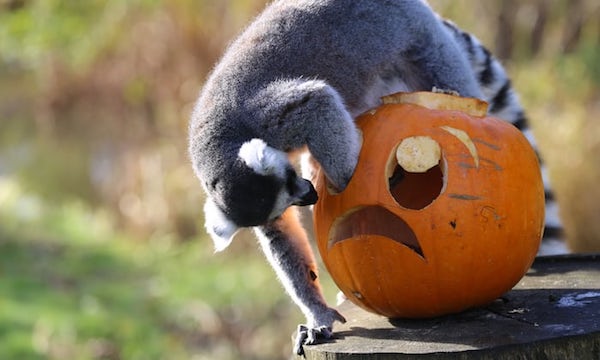 A ring-tailed lemur gets explores a jack-o'-lantern.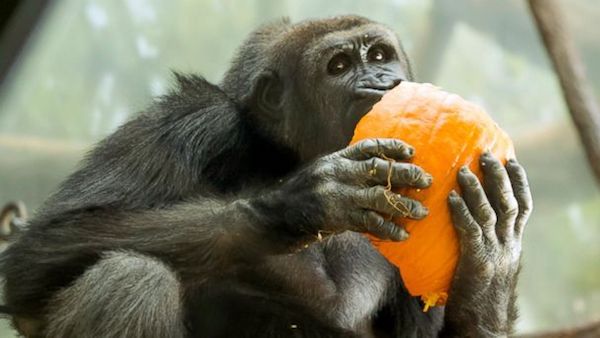 A western lowland gorilla bites off more than he can chew at the Lincoln Park Zoo in Chicago.