Watch out, they spit. Or is that camels?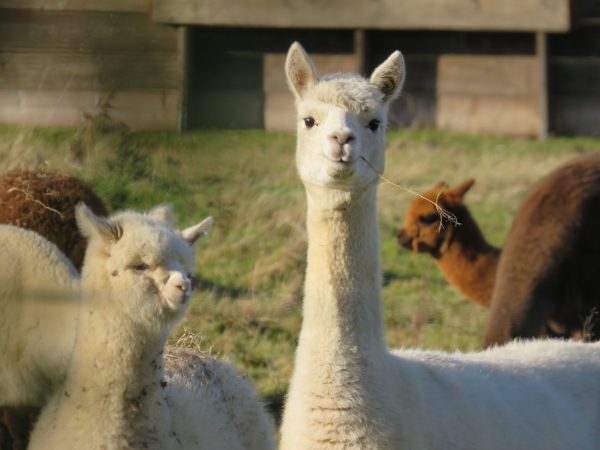 Llamas are great to have around your cattle. But your casinos? Maybe less great…
Llamas, Where?
Nikia Dyson spotted the Llamas in the area around Elkhorn Road and Jones Boulevard, in Las Vegas, NV. He said: "I think we were shocked more than anything to see them because it's not something you see every day." Animal control got the call at 6:43 a.m. They captured the llamas and returned them to their owner.
The owner went to court on the account of his animals. Former County Commissioner Tom Collins responded to the situation saying: "Nobody got hurt. The animals got returned to their homes. The people are grateful, and there should be no fine or citation or violation."
This is not the first time that animals have seen running around in Las Vegas. Bulls, pigs, and horses were all spotted at on time or another. In fact, the Former Commissioner had his bull run away.
This isn't the only case of llamas on the street!
The other case, not far from Vegas, in Argus, CA, is a llama who had been sought after in September of last year. Dolly the llama was scared out of her home by the neighbor's dogs, Max and Spock. She lives on a farm, of which was once a petting zoo many years ago. She was minding her own business, eating grass with her father, Spot, when the neighbor's dogs hopped their electric fence. Dolly ran while the dogs chased her down into the street that was in front of her farm.
Bystander Roslyn Beaird tagged Argus911 in a tweet, when he saw Dolly in the road, notifying the police who went straight out to find the runaway llama.
The police chased her for "three or four miles," said Jennifer Leonard, owner of the dogs. Dolly had been spotted and housed at a nearby farm. Dolly's owners arrived to retrieve her and got some bad news. Once again, Dolly had gotten loose.
She ran towards an intersection during rush hour. "It was a miracle nobody died," said Kelly O'Gorman, Dolly's owner. Luckily, no one got hurt and Dolly was safely returned home.
Want to tell your strange story?
Tell us about it
and it could be featured on Oddee. You can remain fully anonymous.