Hey. As long as he's happy, who are we to judge?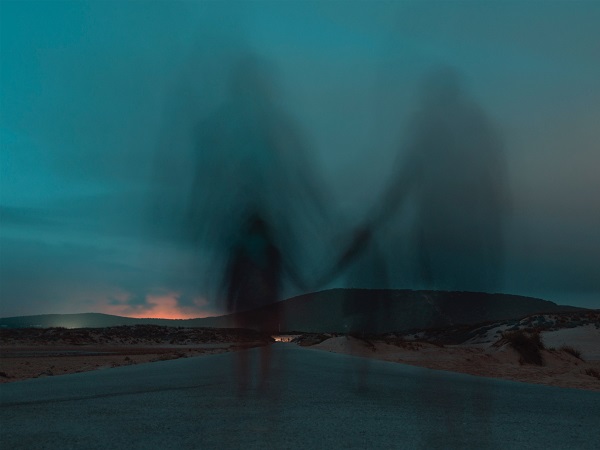 Love and happiness are found in different ways. For 35-year-old Gary DeNoiva, it came through a specter he met at a diner…
Lisa
DeNoiva has been dating Lisa, the specter mentioned above, for almost three years. He saw her at a restaurant while he was eating by himself. She came over and suggested the risotto to him.
Their Story
"We met two years ago when I was at a restaurant by myself having dinner. Since I've interacted with spirits before I wasn't startled when I saw her. She recommended I try the risotto and asked me if my date was running late. I told her I wasn't expecting anyone and that I was single. She giggled and disappeared. I took her suggestion and ordered the risotto. It was delicious," DeNoiva told Daily Star Online.
"When I was leaving the restaurant she was waiting by the door for me and said 'Well?' I told her she was right and asked her how she knew it was so good. She told me it was her grandmother's recipe and the restaurant has been owned by her family for three generations. I asked when I could see her again and she said 'you know where to find me'," he continued.
When Asked About Their Love Life
He said that it 'amazing' and said: "Obviously it's different than having sex with a living woman. It's hard to explain. But the sex is pretty amazing. Firstly it is colder, because of the lack of body heat. However, I feel her body through vibrations. The connection I have with Lisa when we are making love is much stronger than I've had with a living woman because it requires me to concentrate harder. Lisa's sex drive is also a lot higher than any other girl I've been with. Sometimes it's overwhelming."
They Moved In Together In 2019
"I'm careful about who I introduce Lisa too. The only people that know about her are my close friends. Although they can't see her, they are happy for me. The only thing they tease me about is her age (she was 19 when she passed). As for co-workers, I don't say anything because I'm scared of being discriminated against. Lisa doesn't get upset by that. She understands."
They Have A 'Ritual' For Valentine's
We both think that going out on Valentine's Day is overpriced and overrated. We have a tradition. The night we make popcorn and ice cream sundaes."
"Then we watch our favorite movie, which ironically is Ghost. I know… we're so corny. We can't help it. Afterward, we make love on a bed of roses. The roses stay on the bed when we go to sleep, so we wake up to the smell of flowers. This year we're getting kinky. We're going to have our first threesome. Lisa has recently befriended a female spirit and I thought it would be fun to bring her over and spice things up. I've never had one before. Not even with two living women. I'm a little nervous, so needless to say there will be a lot of wine involved to loosen me up. Her only rule is she doesn't want me kissing her friend Sadie, which I am totally okay with."
DeNoiva also told Daily Star Online about things he does for her during the day. "I make her breakfast in bed. French toast is her favorite. I also leave notes hidden throughout our apartment for her to find while I'm at work. Romantic things, inside jokes, naughty talk. Basically, anything that will make her smile."