1

A Condemned Gingerbread House
Add one dinosaur and your gingerbread house failure suddenly becomes a "smashing" success!
2

Not-So-Golden Santa Bread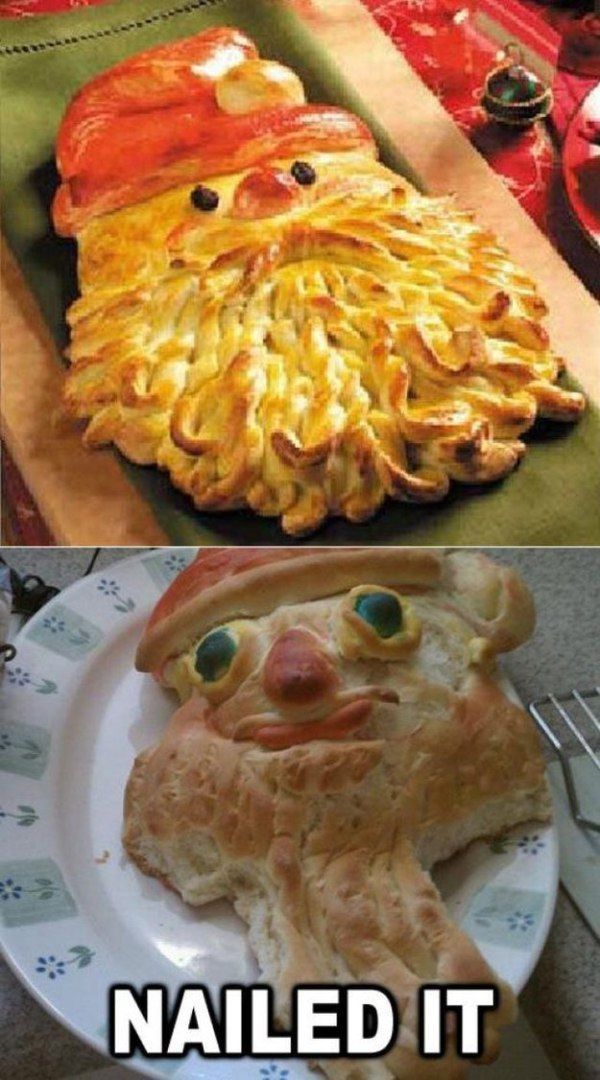 Santa got run over by a reindeer—many, many times.
3

Bad Strawberry Santas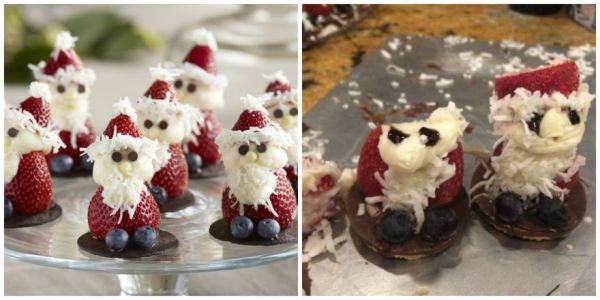 They can't all be winners, kid.
4

An Artichoke Dip Goes Awry On Televison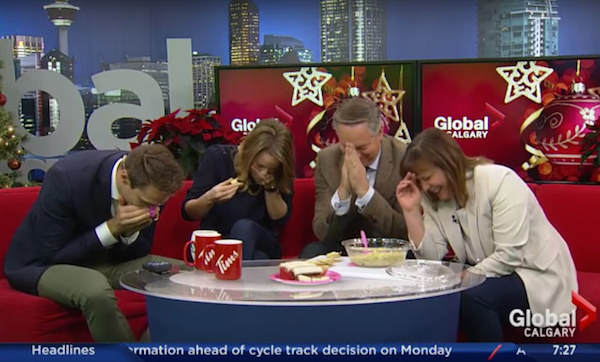 A holiday artichoke dip went viral after Calgary traffic reporter Leslie Horton brought it to work as part of a week-long segment featuring holiday treats from Global Calgary anchors.
"It didn't work out. I'm telling you right now, this did not work out," Horton admitted. And she was right—watch the hilarious reactions from her gagging co-anchors below!

6

A Tipped Pan Makes For A Sorry Snowman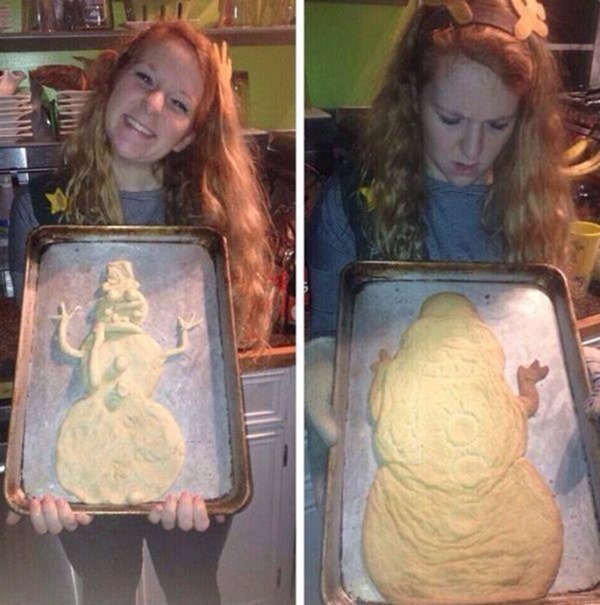 "Frosty the snowman was a jolly, happy soul..." that is, until you tipped his pan and he turned into Jabba the Hut.
7

A Rice Krispie Reindeer Wreck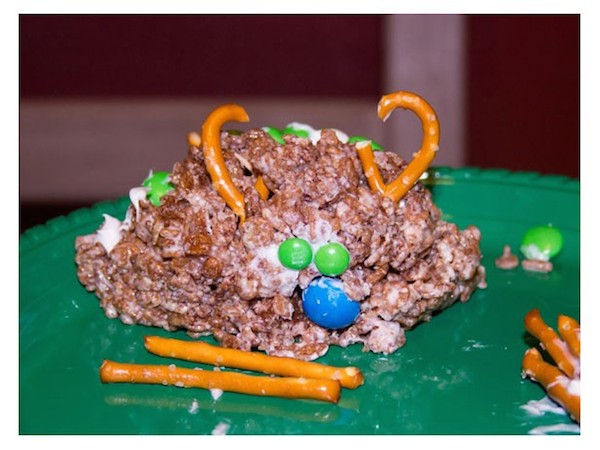 All of the other reindeer used to laugh and call him names—for a reason.
8

The Call of "Cthurkey"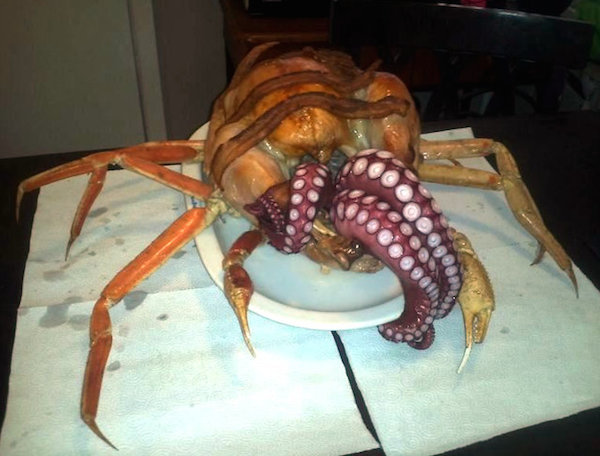 Not a failure recipe-wise perhaps, but psychologically damaging. This Cthulhu-inspired Christmas dinner was made by Texan Rusty Eulberg and his wife. It consists of a bacon layered turkey, with crab legs underneath and a couple octopus tentacles poking out of its behind. Would you eat it?
9

A Failed Christmas Fudge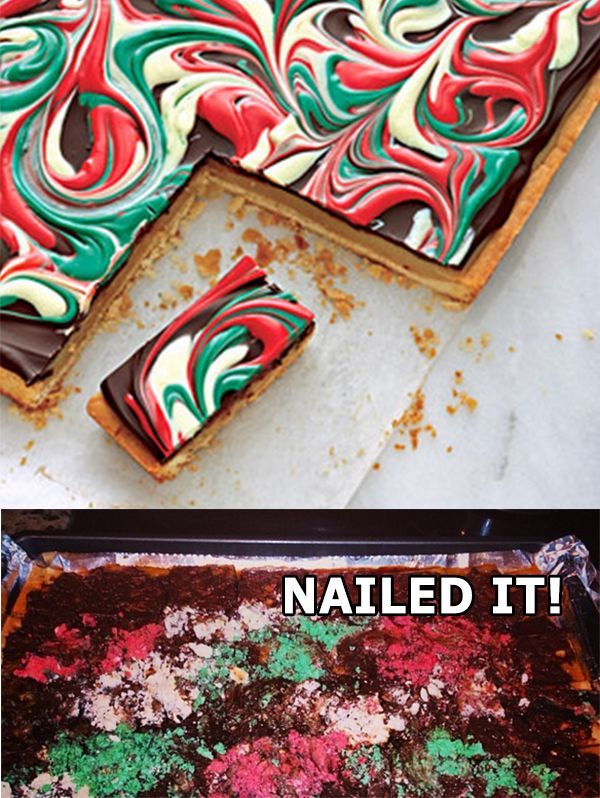 Christmas fudge with a Jackson Pollack vibe minus the actual artistry.