1

The Oakland Ghost Ship (Oakland, California, USA)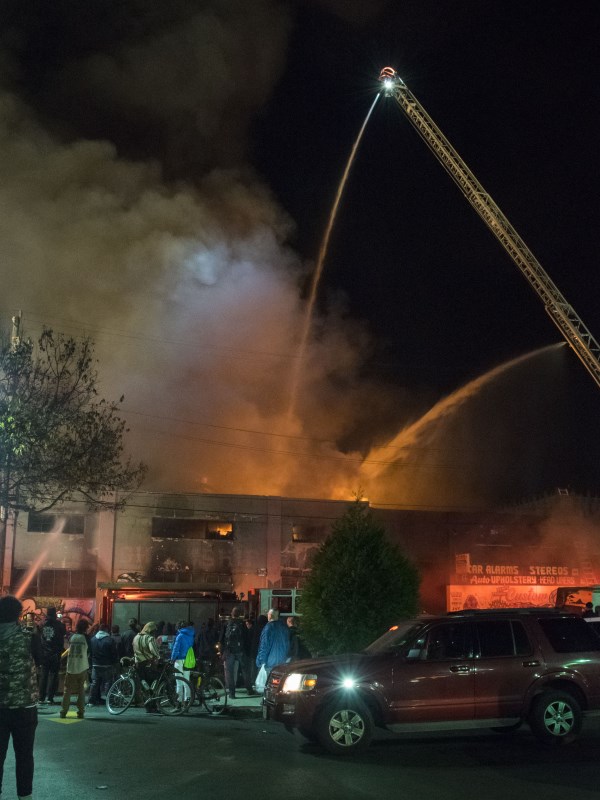 As of this writing, 33 concertgoers have been found dead inside the Oakland Ghost Ship warehouse. That number is expected to rise as firefighters have only been able to access 35-40% of the building at this time.
The converted warehouse served as illegal home and workspace for a rotating cast of residents, some of which said it was also a death trap with few exits, a rickety makeshift staircase, piles of driftwood, and a labyrinth of electrical cords. The ground floor had five recreational vehicles and other nooks used as living spaces that were rented out to tenants, while the upstairs had space for concerts like the deadly party that drew up to 100 people over the weekend.
Ghostship manager Derick Ion mourned his business, but not the loss of life on his Facebook page saying, "Confirmed. Everything I worked so hard for is gone. Blessed that my children and Micah (his partner) were at a hotel safe and sound… it's as if I have awoken from a dream filled with opulence and hope…. to be standing now in poverty of self-worth."
A criminal investigation has been opened into the incident, although a cause has not been determined. We'll add more to the story as it develops.
2

The Station (West Warwick, Rhode Island, USA)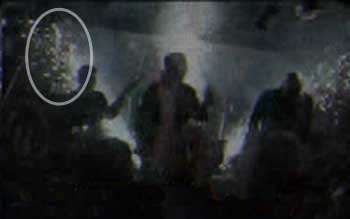 During a Great White show at The Station nightclub in West Warwick, Rhode Island on February 20, 2003, 100 people perished and over 200 were injured in a fire caused by the band's pyrotechnic display.
Band manager Daniel Biechele set off the planned (but illegal) pyrotechnics. Sparks from the light show unexpectedly ignited the foam used for soundproofing the ceiling of the club. Flames and smoke engulfed the building within 6 minutes as clubgoers scrambled to get out.
After the tragedy, the owners of The Station were found guilty of one hundred counts of involuntary manslaughter, and have used varying charitable methods to atone for the disaster. Biechele pled guilty to involuntary manslaughter and was sentenced to four years in prison for his role in the tragedy. During that time, he sent a handwritten letter of apology to each of the families affected by the fire. Many of those same families publicly supported his early parole, which was granted halfway through his sentence.
3

Club Cinq-Sept (Laurent du Pont, France)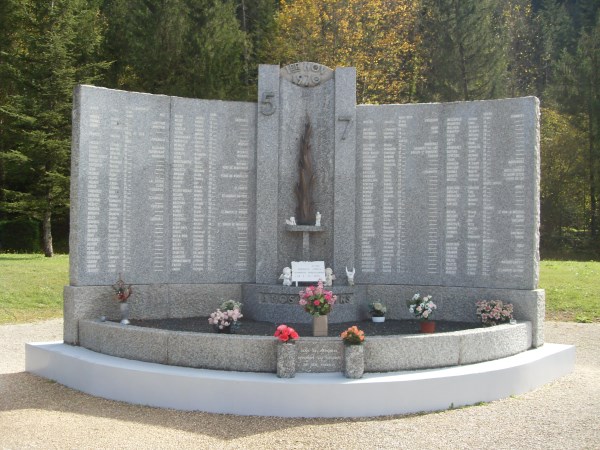 On November 1, 1970, a nightclub inferno St Laurent du Pont, France "wiped out a generation."
Club Cinq-Sept was packed with revelers aged 17-30 when the fire started. The partly-wooden building went up like a box of matches, with many of the interior fittings, including the ceilings, made of flammable materials. Firefighters later found bodies piled five deep around the exits which had been padlocked and barred with planks to keep out gatecrashers.
146 victims perished in the blaze which engulfed the building within 10 minutes. Only 60 of the 180 people escaped — many of them with severe burns.
One of the club's managers, Gilbert Bas, was charged with, and found guilty of manslaughter. The mayor and three building contractors were also found guilty of causing injury through negligence and received short suspended sentences.
4

Rhythm Club Dance Hall (Natchez, Mississippi, USA)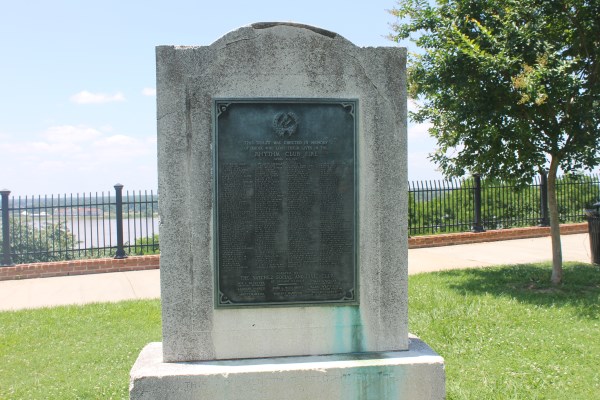 On April 23, 1940, Chicago's Walter Barnes and his Royal Creolians were playing at the Rhythm Club Dance Hall in Natchez, Mississippi. Inside, Spanish moss had been hung from the ceiling for decoration and sprayed with a highly flammable insecticide to keep bugs away. The tin structure's windows and entrances had been boarded up to keep people who had not paid admission out. A discarded cigarette is believed to have ignited the moss — methane gas was then generated and burned the building within an hour.
As the fire raged, Barnes and his band continued to play in an effort to calm the crowd. 209 people died in the melee, including the bandleader and nine members of his band. Club manager Ed Frazier had been outside when the fire broke out, but his wife was still inside. He died of a heart attack at the scene of the tragedy.
5

Beverly Hills Supper Club (Louisville, Kentucky, USA)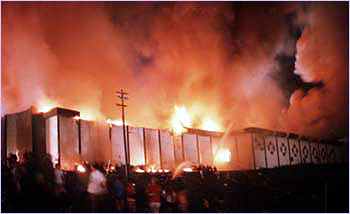 On May 28, 1977, the Beverly Hills Supper Club in Louisville, Kentucky was overflowing with as many as 3000 people, some of which who were there see entertainer John Davidson. There were also private parties taking place in different banquet rooms, one of which had around 450 people in attendance.
After a wedding reception in the Zebra room, employees entered to find thick smoke at the ceiling level. The fire quickly spread to other parts of the building, including the Cabaret room where Davidson had been performing. The power cut out and panic ensued as people rushed toward the exits.
The fire department showed up within a few minutes, but the fire spread too quickly and was consuming the building before it could be completely evacuated. The bodies of those that couldn't get out were found piled up by the main entrance. Firefighters concentrated on the Cabaret Room where it was known that many people were trapped, but the roof had collapsed. 165 people died, and over 200 were injured.
Faulty wiring was later determined to have been the cause, but overcrowding, inadequate or locked exits and lack of sprinklers and firewalls also added deadly cocktail. There were also allegations of arson, but these were never proven.
6

Gothenburg Discothèque Fire (Gothenburg, Sweden)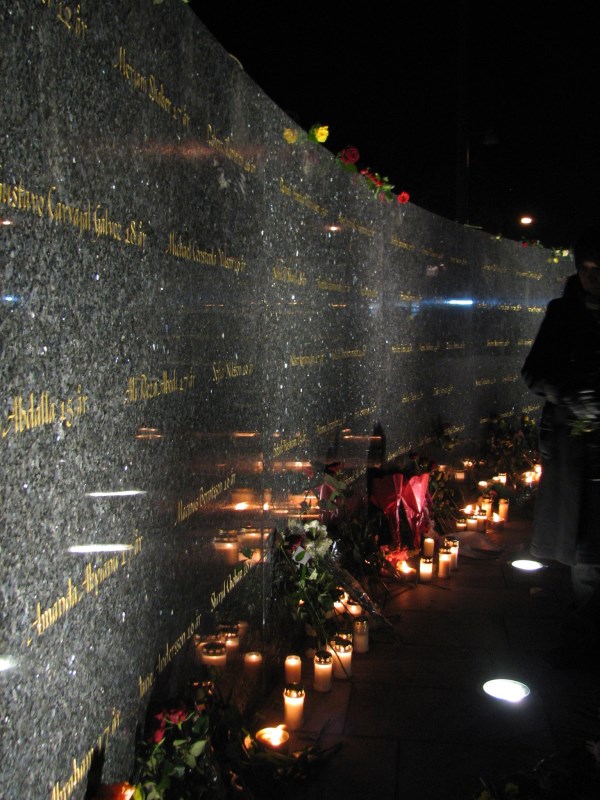 A disco in a Macedonian community center in Gothenburg, Sweden held only 150 people, but on one fateful evening in 1998, as many as 400 revelers piled into the tiny club, and only a fraction of those would make it out unscathed.
As patrons danced, the smell of smoke began to drift over the room, but most partygoers thought this was coming from a smoke machine. The DJ noticed flames and tried to warn the crowd, but this was also dismissed until it was too late.
As the fire raged, panic erupted. Hundreds of young people scrambled to make their way out of the only available exit, a single door just 90 centimeters wide. The blaze claimed the lives of 63 patrons between the ages of 12 and 25. An additional 213 were injured, 50 of whom sustained serious injuries.
The fire had been set by four teens, aged 17–19, who had been denied entry to the disco as a result of an argument.
7

Happy Land Social Club (Bronx, New York, USA)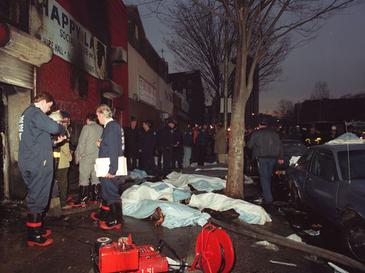 Julio Gonzalez was carrying a grudge and a container of gasoline when he sparked the inferno that killed 87 panic-stricken revelers at a Bronx social club known as Happy Land in 1990.
The club had only one working door, a small window, and no fire escape. Nearly all the victims — 61 men and 26 women — died of smoke inhalation, but authorities said several were trampled in the stampede for the door.
Why did Gonzalez do it? The Cuban refugee had been thrown out of the club after arguing with a former girlfriend, who worked in the coat-check room.
The building had been hit with a "peremptory vacate order" in November 1988 for lack of exits and improper lighting and was eventually condemned. Only six people survived — one of which was Gonzalez's girlfriend.
8

Lame Horse (Perm, Russia)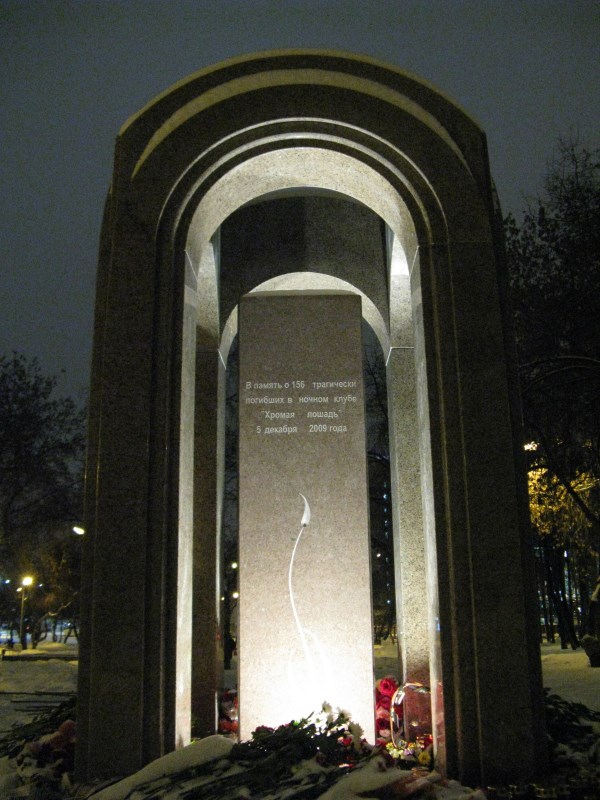 In 2009, an indoor fireworks display went awry, setting light to wicker panels that decorated the walls and ceiling of the Lame Horse nightclub in Perm, Russia.
300 patrons rushed for the exit after the lights went out and the venue filled with thick smoke. Some were crushed to death; some died from smoke poisoning, and others perished from severe burns.
The Lame Horse had been celebrating its eighth anniversary and was at capacity. 109 died, and another 130 people were hospitalized.
In 2013, club owner Anatoly Zak and four former associates were found guilty of manslaughter. Zak was sentenced to nine years and ten months in prison, and his associates were sentenced to between four and six years.
9

Cromañón Republic (Buenos Aires, Argentina)
Cromañón Republic in Buenos Aires was the scene of a deadly fire that killed 194 people and injured 1499 on April 12, 2004.
The venue was hosting the rock group Callejeros. 4,000 people packed into a space intended for just 1,500. The blaze was started when a pyrotechnic flare was set off and ignited foam in the ceiling. Materials used in the building that were also flammable included wood, styrofoam, acoustic panels, and plastic netting, which was hung from the ceiling and melted into a rain of fire on concertgoers. Four of the six doors to the venue were chained shut so that "people would not enter without paying.
In 2009, the members of Callejeros were found guilty of bribery and involuntarily starting the blaze — witnesses said they encouraged the audience to fire flares. Concert promoter Omar Chaban was also found guilty. Convictions were upheld for the band's former manager, a police officer, and several municipal inspectors as well.
10

Cocoanut Grove (Boston, Massachusetts, USA)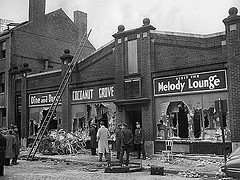 On November 28, 1942, the Cocoanut Grove was the site of the deadliest nightclub fire in history. 492 people perished, and hundreds more were injured.
The club was originally a speakeasy (an illegal bar during Prohibition) and some of its doors were still bricked up or bolted shut — the only entrance to the club was a revolving door. Flammable decorations were scattered throughout the building, and the club, which had a licensed capacity of 500, was filled with about 1000 people on the night of the fire.
Once the blaze started (due to the presence of methyl chloride within the air conditioning system), the place was engulfed. Many people died stacked up at a stairwell where a door was bolted shut. Others died trying to exit through the revolving door — pushing from both sides and preventing escape. Some never even had a chance to leave their seats, having been asphyxiated by smoke and toxic gasses.