1

Zombie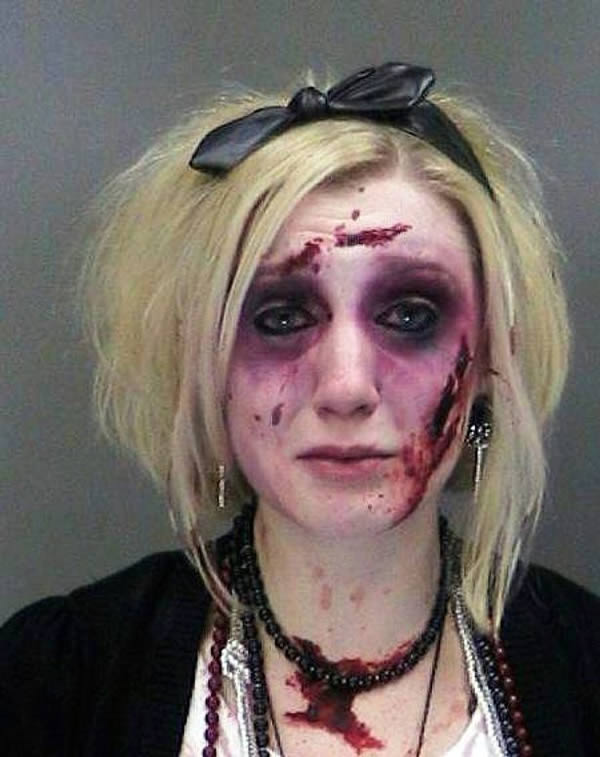 A woman in zombie makeup was arrested twice in just three hours for driving while drunk after attending Halloween party at a bar in 2014.
Catherine Butler, 26, was initially arrested after leaving a zombie prom in a Rochester, New York. She posed for the mugshot with her face covered in fake blood. Police arrested her a second time on the same road three hours later. She was also arrested for DWI in 2006 and 2011.
2

Breaking Parole in Style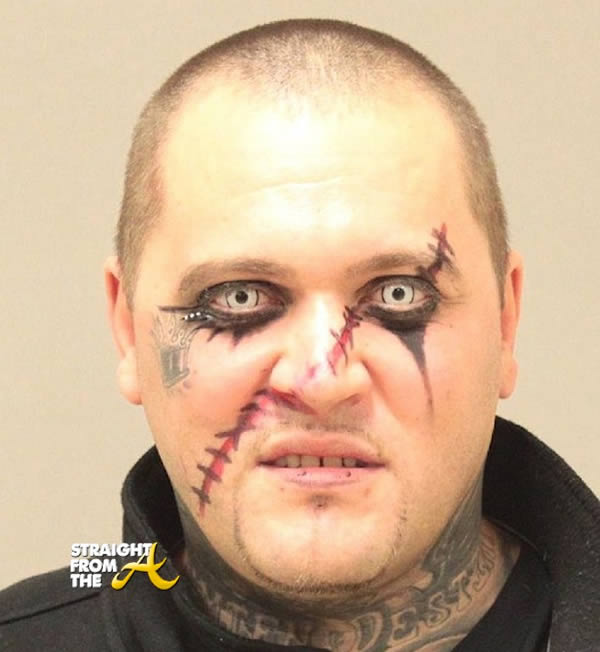 A parolee from hell: This Michigan man was busted for being a parole absconder while in costume.
3

Cinco de Mayo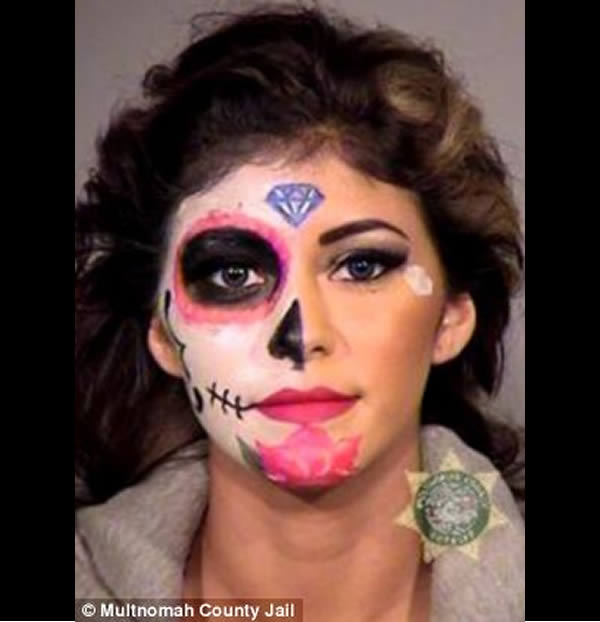 If I ever go to jail, this is what I would like wear.
4

Spiderman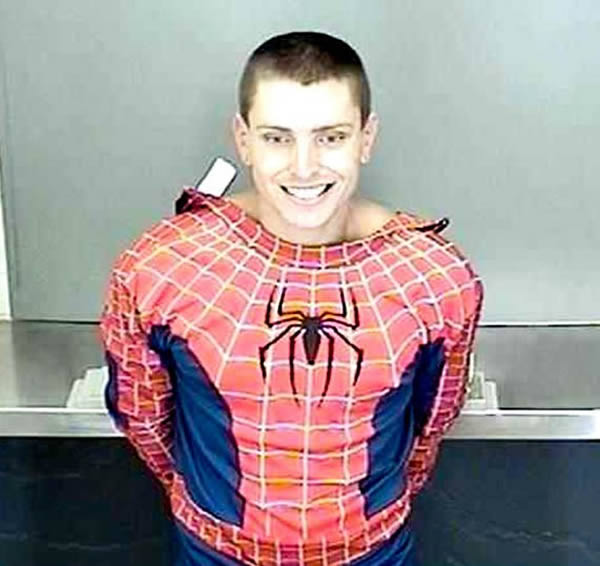 Spiderman doesn't look too sad about his arrest.
5

Superman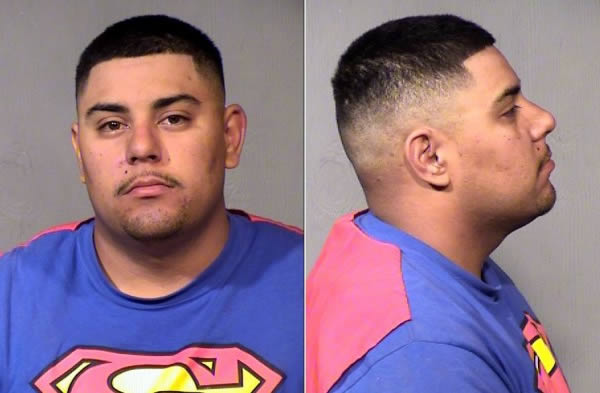 Superman couldn't defeat police.
6

Scary Husband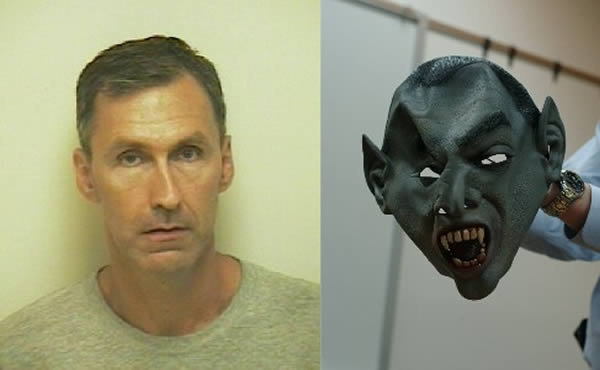 In 2004, Kurt Kroboth donned a vampire mask and attacked his estranged wife as she slept. He spent six years behind bars and was later set free.
7

The Joker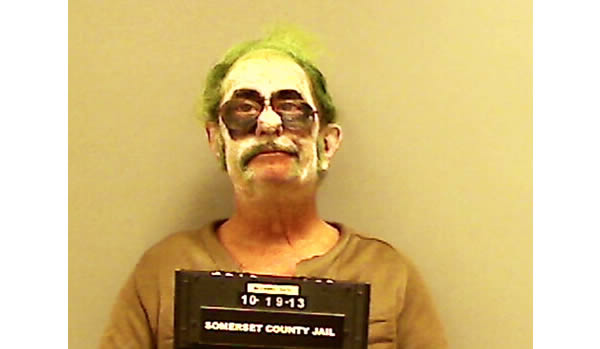 This Arizona man was driving home from a Halloween party in 2013 when he was arrested for drunk driving while dressed as the Joker.
8

Breathalyzer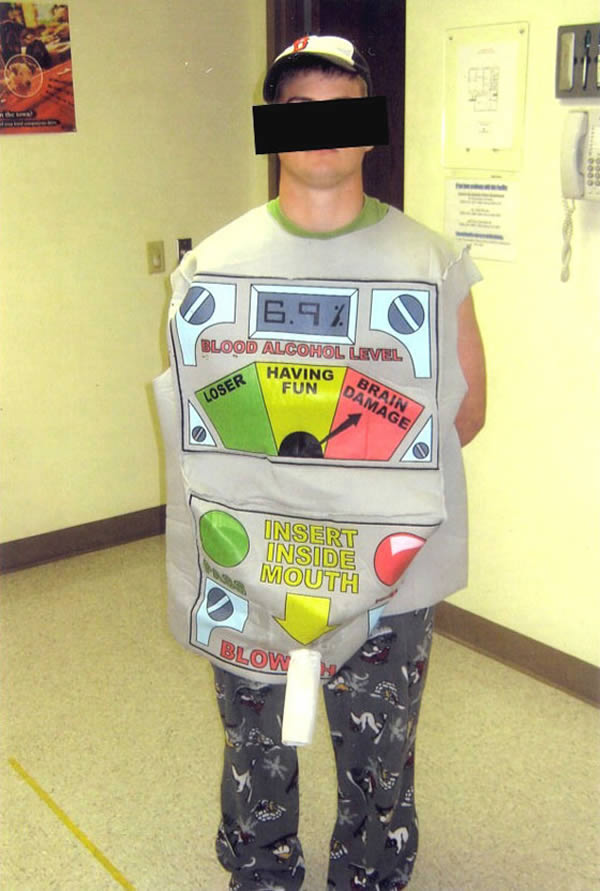 It doesn't get much more ironic than this. A 19-year-old Nebraska native was arrested for drunk driving — while wearing one of those cheeky "blow here" breathalyzer costumes. Matthew Nieveen was brought up on DUI and underage alcohol possession charges while wearing the less-than-tasteful Halloween costume.
9

Sexy Referee
In 2011, police got the fright of their lives when they pulled over a DUI on her way home from a Halloween party. Tisha Conklin, 37, from Bloomfield, Michigan, was pulled over after she was observed driving her 1998 Jeep Cherokee erratically and following another vehicle too closely. When she got out of the vehicle, she was wearing a rather skimpy referee costume and registered a 0.17 — more than twice the legal limit — on an alcohol breath test.
10

Clown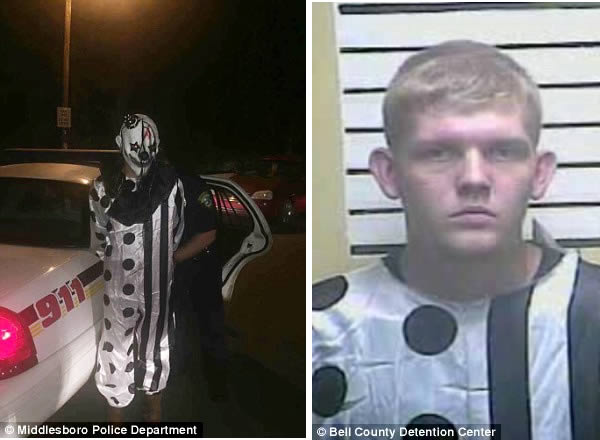 Kentucky police arrested Jonathan Martin after the 20-year-old was found lurking in a wooded area near an apartment complex in Middlesboro, Kentucky.
11

Hello Kitty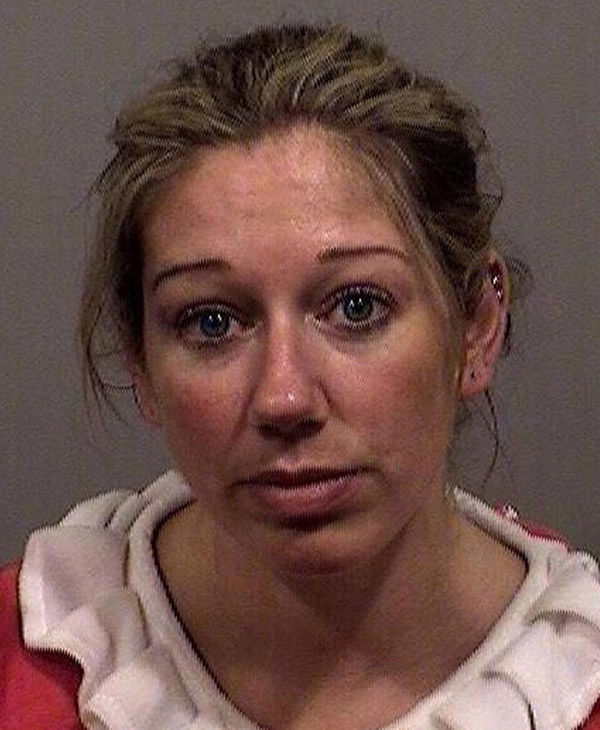 During Halloween 2014, police arrested a woman from Westbrook, Maine who was dressed up as Hello Kitty and charged with drunk driving. 37-year-old Carrie Gipson arrested on DUI charge and was taken to Cumberland County Jail. Police not only provided a mugshot of Gipson but the head of her Hello Kitty costume in her vehicle at the time she was pulled over.
12

Halloween Rage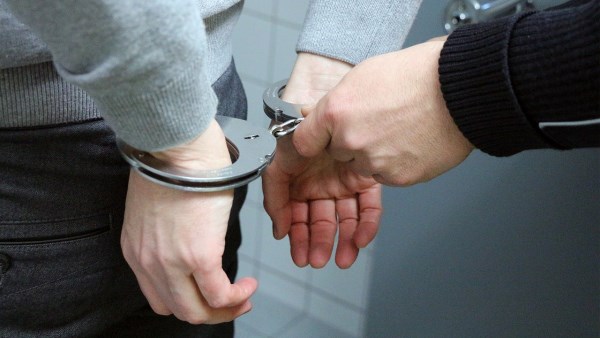 According to authorities in California, almost 500 people were arrested over Halloween weekend in 2015 at two electronic music festivals. The raves were held in Pomona and San Bernardino.
Most of the arrests were made for public intoxication, possession of illegal drugs or being under the influence of a controlled substance. About 100 people were booked for using fake IDs.