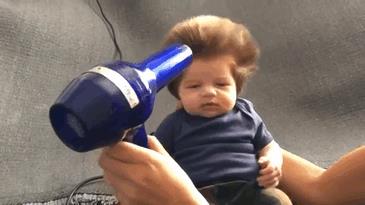 People are going crazy over this baby born with a full head of hair. 9-week-old Junior Cox-Noon from Brighton, UK, was born with so much hair that he'll never have to worry about going bald.
Fortunately for Junior, his mother Chelsea is a hairdresser, but even she struggles to cope with his hair. It's too thick to air dry, so she has to blow dry it instead. The mom-of-three spends at least two hours doing the weekly shopping because her son's hair attracts so much attention.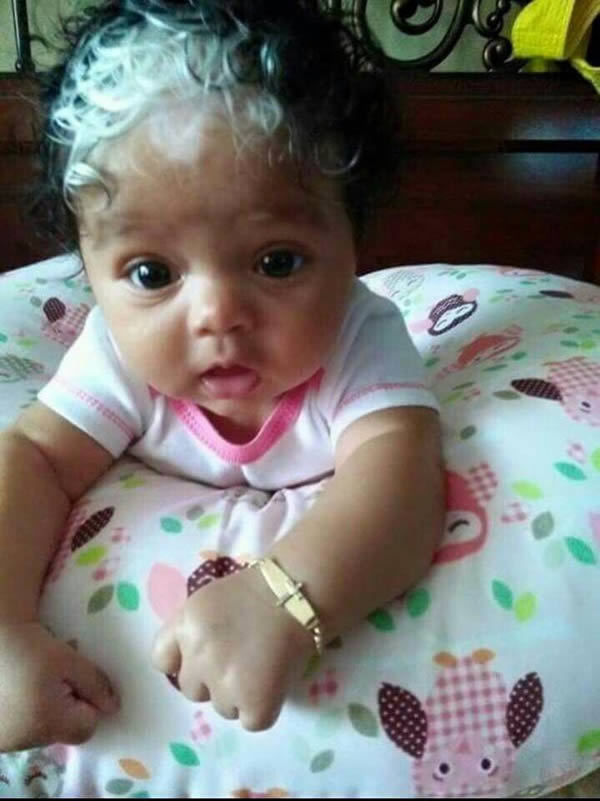 This little girl was born with a white birthmark in her hair.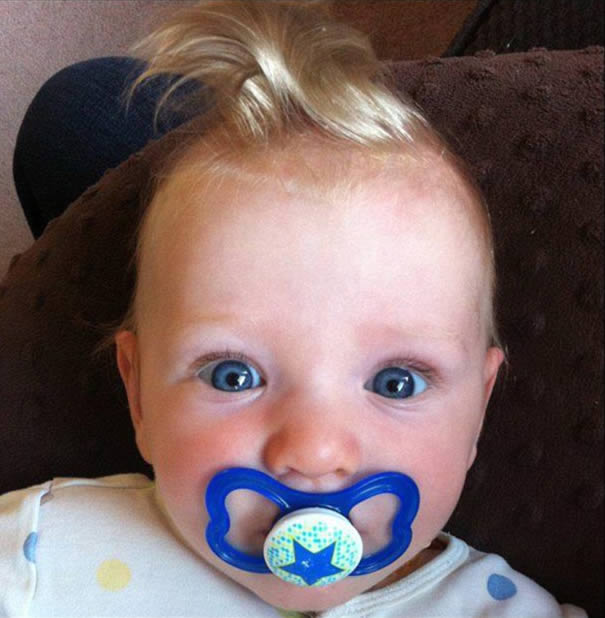 A clump of blond hair sticking straight up has earned this blue-eyed infant the moniker "The Something About Mary" baby in reference to the raunchy 1998 comedy.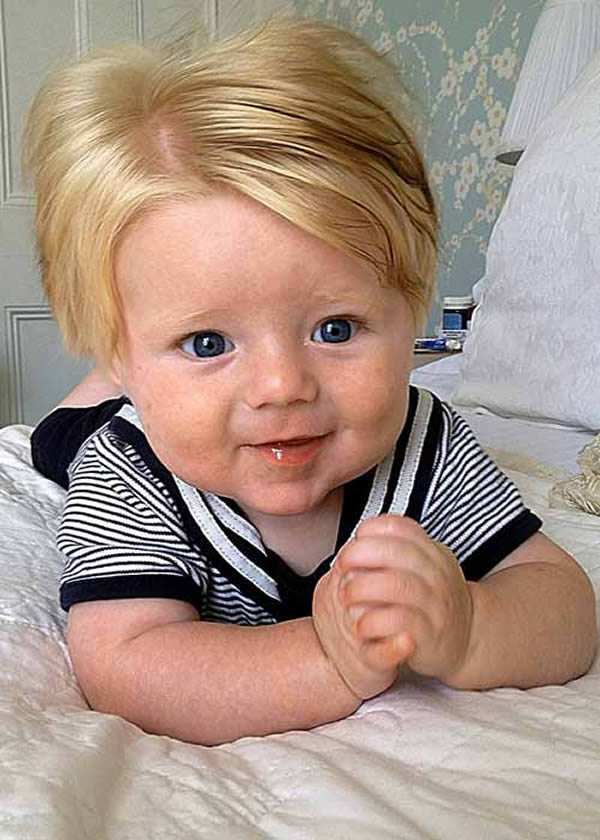 Frederick Ryan, four months.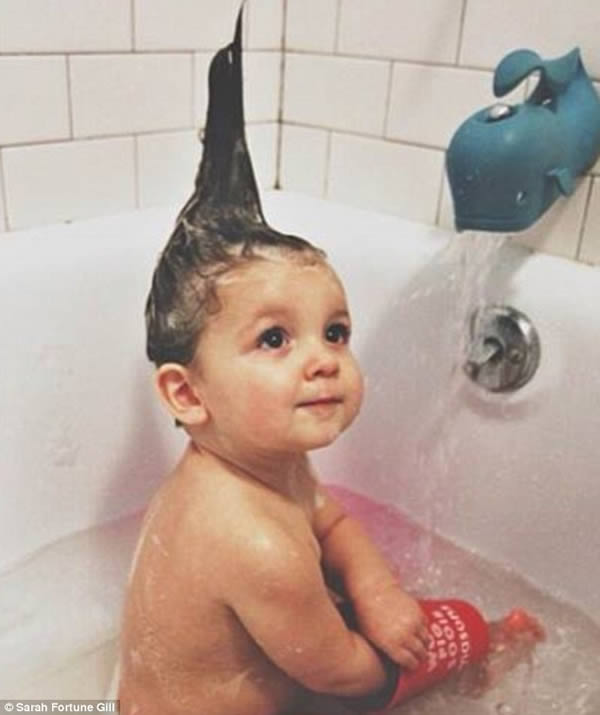 Sarah Fortune Gill shared this adorable picture of her baby playing with a cup in the bath.
Coral, a native of Hawaii, is two months old. She's downright adorable; this cannot be denied. But this is not why she has become an Internet sensation. Many babies are adorable, but how many have as full a head of hair at this young age as she does in the image above?!?
This confident kid is ready to take over the Conan show when the host retires. We won't even know when the switch happens.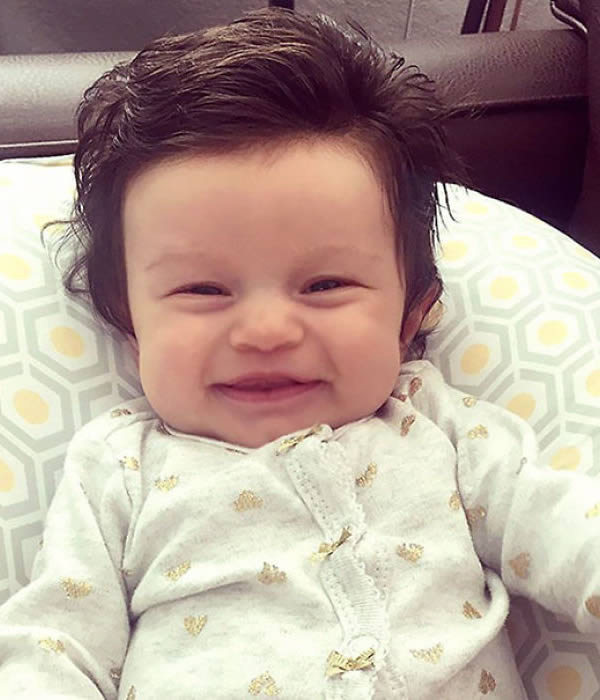 Baby Izzy, just two months old, is an online star for her luscious locks after a cousin posted her photo to Reddit, where it generated more than three million views.
David and Mackenzie Kaplan say they're amazed at the attention they've gotten over Isabelle's hair. In memes making their way around the Internet, Izzy's face has been edited onto photos of politicians, actors, and anchormen.