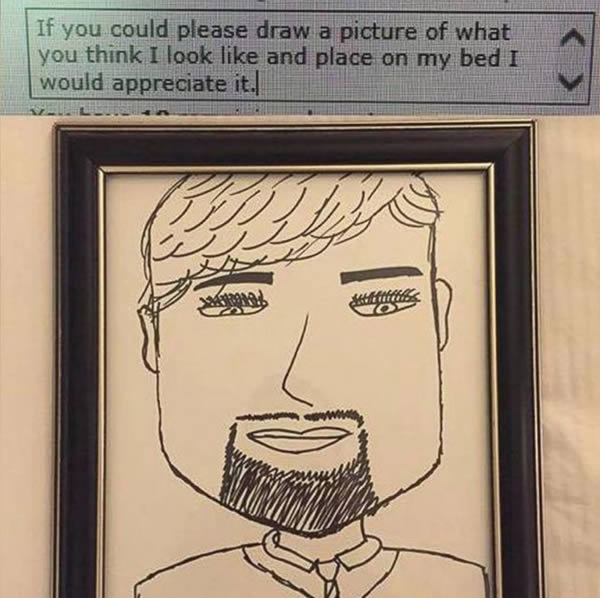 Sean Fitzsimons takes making "special" or "additional" requests on hotel reservation forms to a whole new level. The 28-year-old businessman from Denver has traveled to Salt Lake City every other week for the past four years. To mix things up, Fitzsimons started making the "weird, bizarre hotel requests."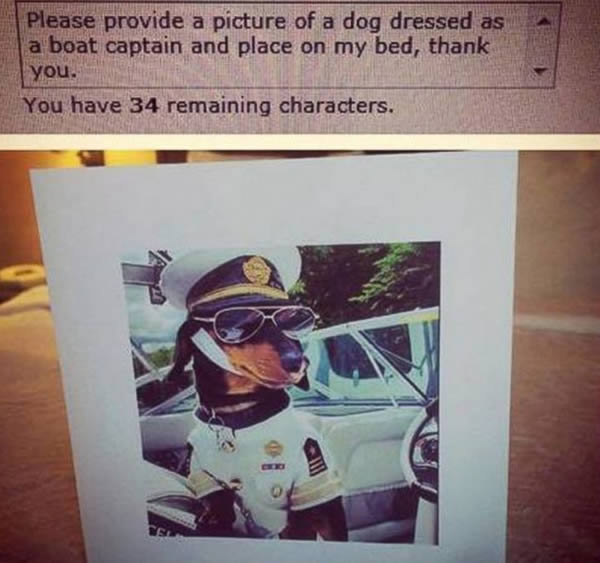 Another one of Sean Fitzsimons' strange requests.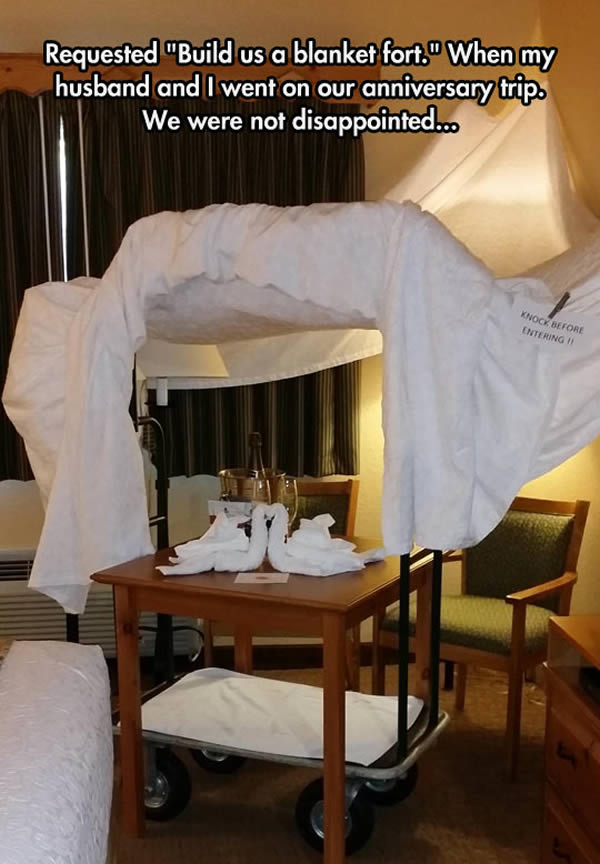 This couple requested a blanket fort for their anniversary trip.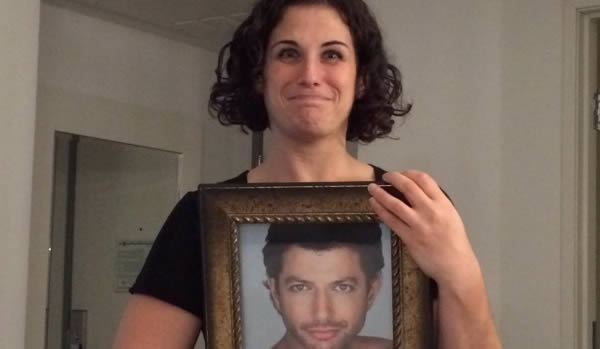 When the Huntley Hotel in California asked guest Seth Freedland if there was anything they could do to make his stay more comfortable, he decided to have fun with them. Freedland, who was staying at the hotel for a wedding, asked for a "few framed photos" of actor Jeff Goldblum. Because, why not?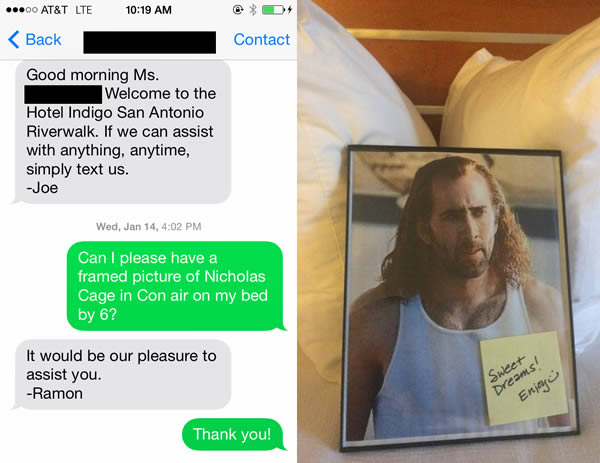 Upon arrival at the Hotel Indigo on the San Antonio Riverwalk, this guest was sent a text offering assistance in any way. So, she made her boring work trip a little more delightful by asking for several pictures of Nicholas Cage. The hotel delivered all of her requests.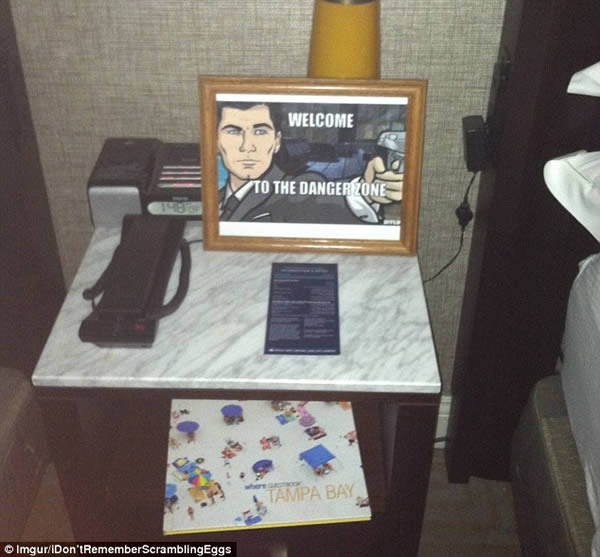 A hotel worker was asked for a framed picture of Sterling Archer, from the American animated comedy series Archer, saying "Welcome to the Danger Zone" to be put beside their bed.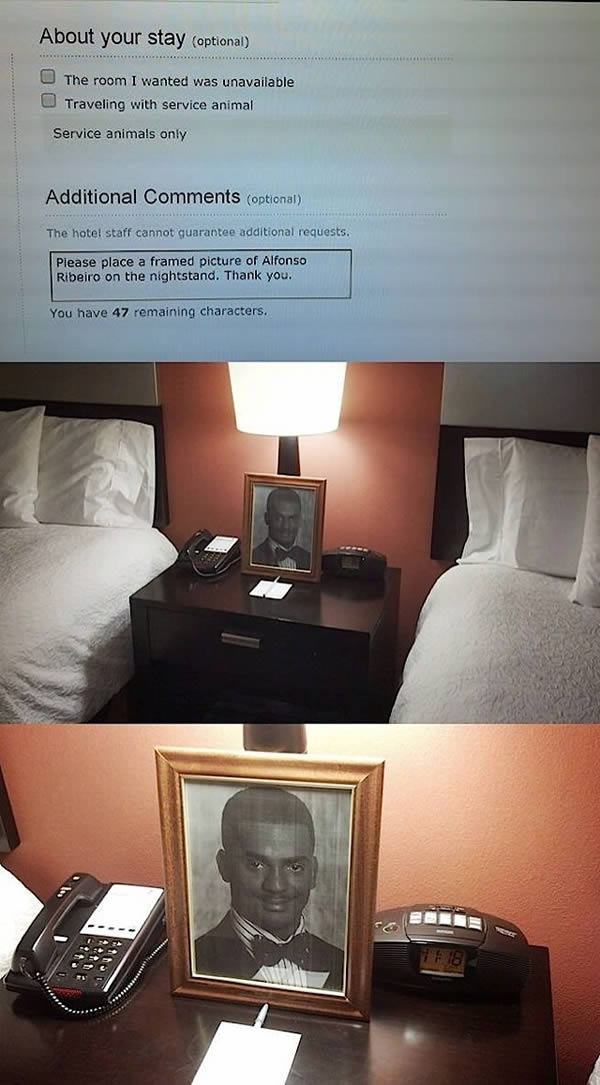 Some guests really, really wanna sleep next to Alfonso Ribeiro.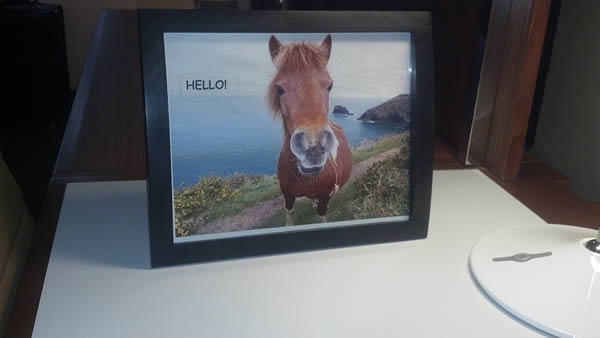 This guy asks for a picture of a horse saying "Hello" every time he is on a vacation.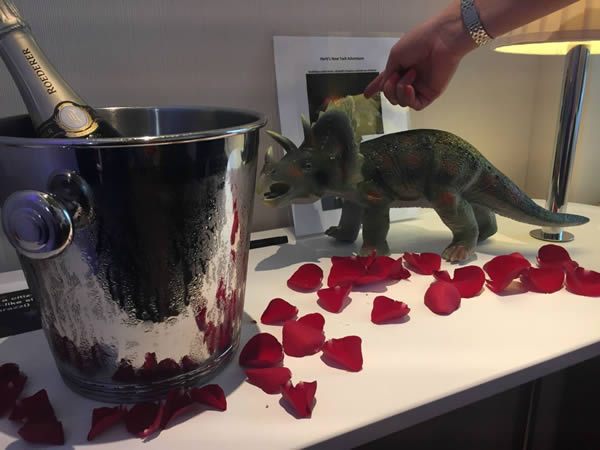 Reddit user @robtwood asked for all the hotel clichés he could think of, like rose petals, champagne, and a plastic toy dinosaur, and promptly forgot about it. When he checked in months later, it was all there and ready, prompting some confused head-scratching and then a delighted realization. Since the post went viral on Reddit and across social media, this simple bit of customer service and consideration was a huge boost to the hotel's marketing and reputation (CitizenM in New York City, by the way).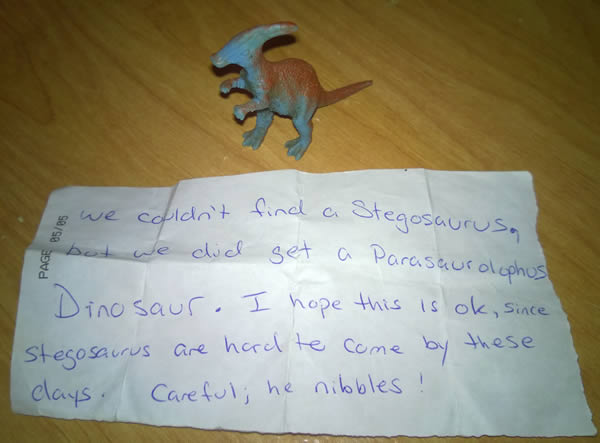 If you're being picky, this hotel couldn't really fulfill with its customer request. On another note, what's the deal with hotel guests and dinosaurs?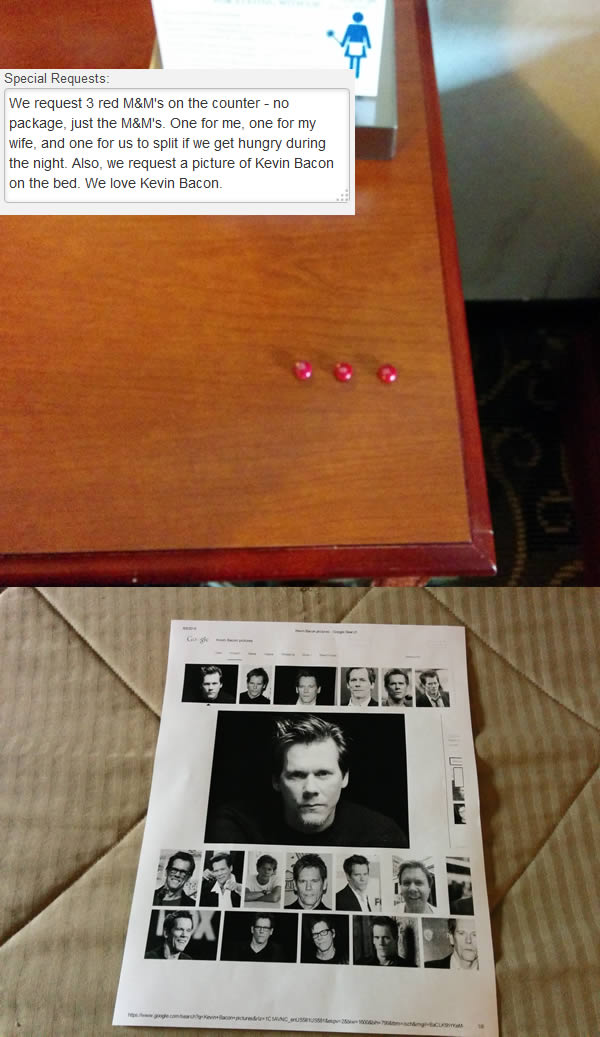 Red M&M's and Kevin Bacon are the perfect combination for a sleep over at your favorite hotel.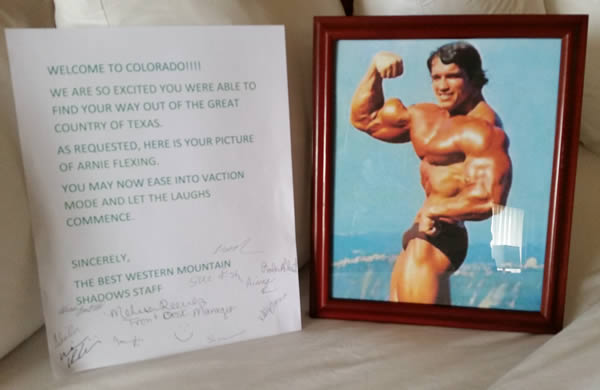 A man went on snowboarding vacation in Durango, CO and made this special request with his reservation to give his hotel mates a funny surprise.