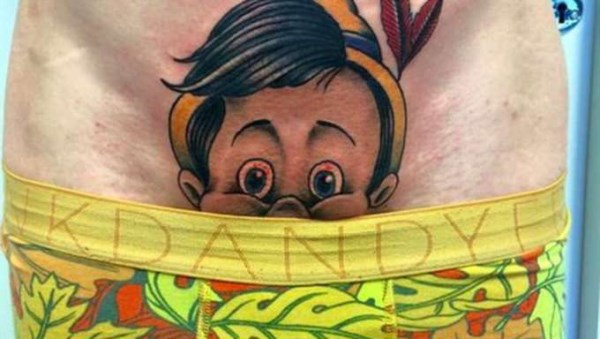 In 2015, an airline banned a passenger for life after he exposed this Pinocchio penis tattoo and waved around a sex toy mid-flight.
Tom Washington, 22, was dressed as an airline flight attendant as he flew from East Midlands Airport to Majorca with 22 of his pals for a men's vacation. He was in a jovial mood on the flight, but things turned sour when he showed off his tattoo of Pinocchio — located in his pubic region — to passengers and cabin crew. Unlike his pals, those onboard appeared not to see the funny side as a senior crew member marched up to him and took his passport from him.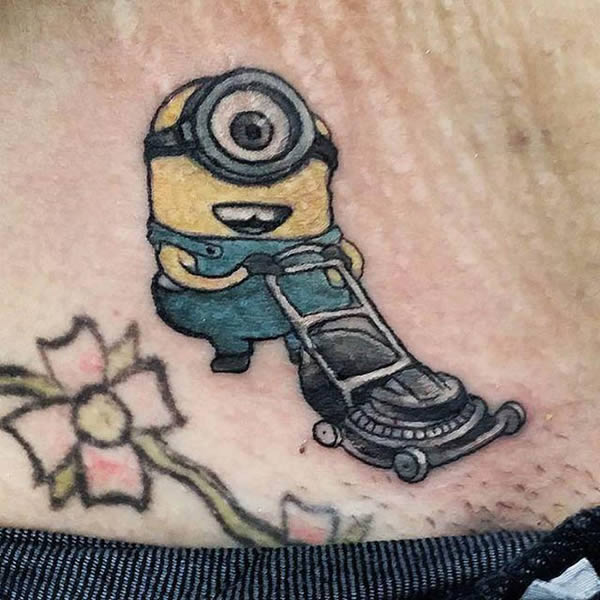 Little as they are — these yellow pill-shaped organisms, also known as Minions, have conquered the hearts of many around the world. They're everywhere — on cereal boxes, happy meals, and other various products and are now rapidly taking over the tattoo world! Here you can enjoy a Minion that mows someone's pubic hair. Classy!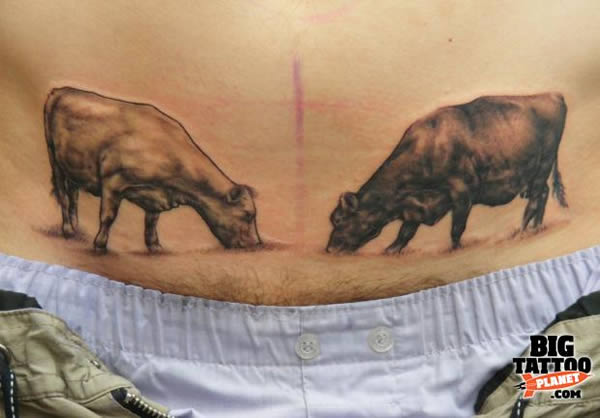 Grazing cows by tattoo artist Andy Bowler.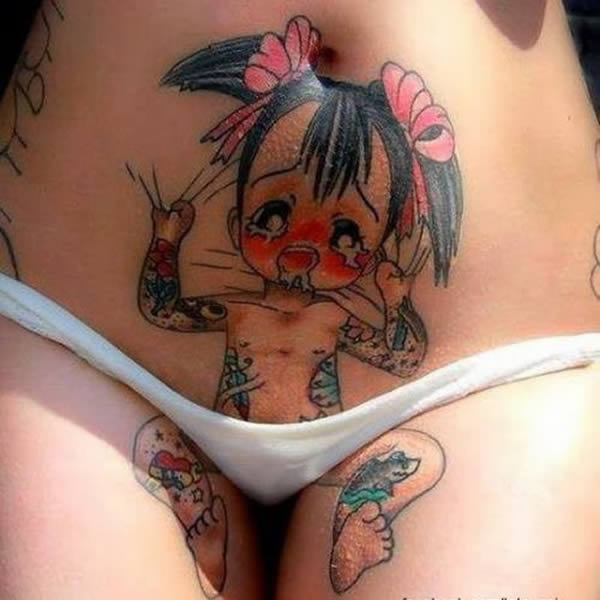 This portrait of an anime-style baby with claws/stumps for hands would be disturbing even if it wasn't tattooed on this woman's pubic área. The baby's genitals are cleverly "hidden" by the same underwear that the woman herself wears.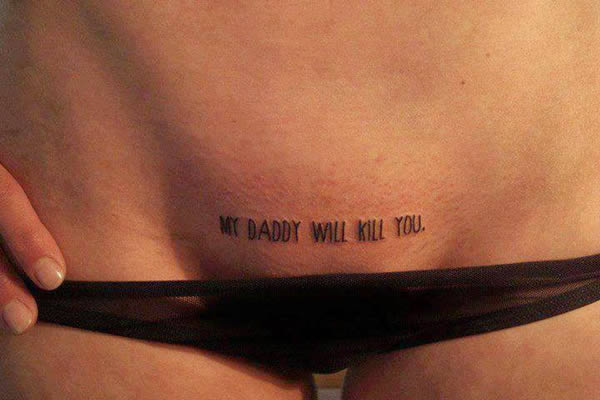 That's one way to scare the hell out of your date.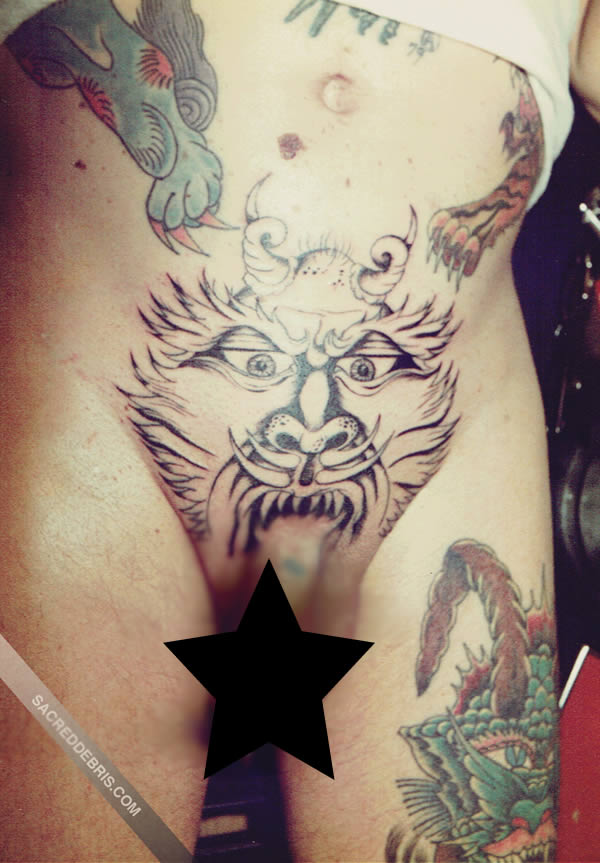 This is a picture of the incredible Hans of Denmark, who made frequent appearances on the '80s body mod periodical circuit with his enlarged piercings and full body tattooing. This photo dates back to 1978 and was taken by Sailor Sid Diller on his first London visit and features Hans's pubic tattoo outline by Alan "Mr. Sebastian" Oversby.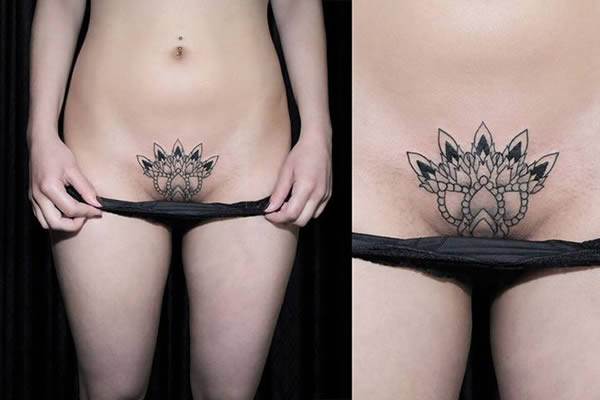 Dots to lines by Chaim Machlev.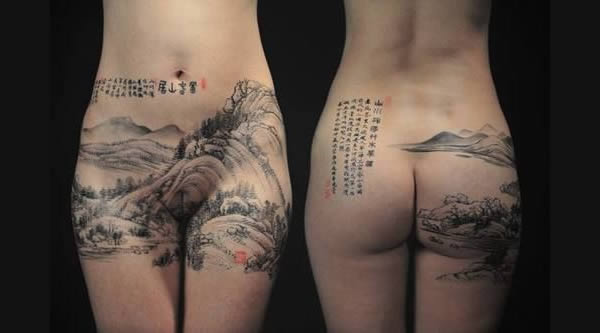 A river, mountain, and script tattoo.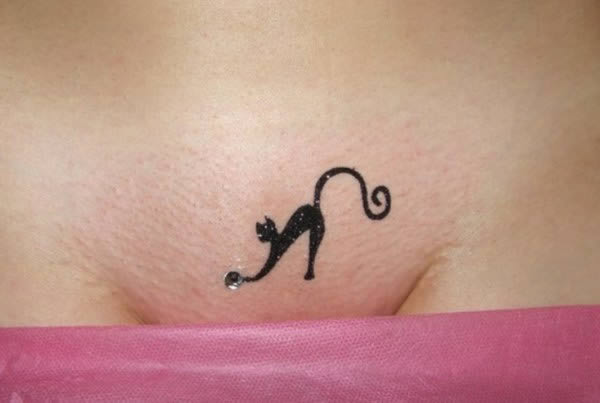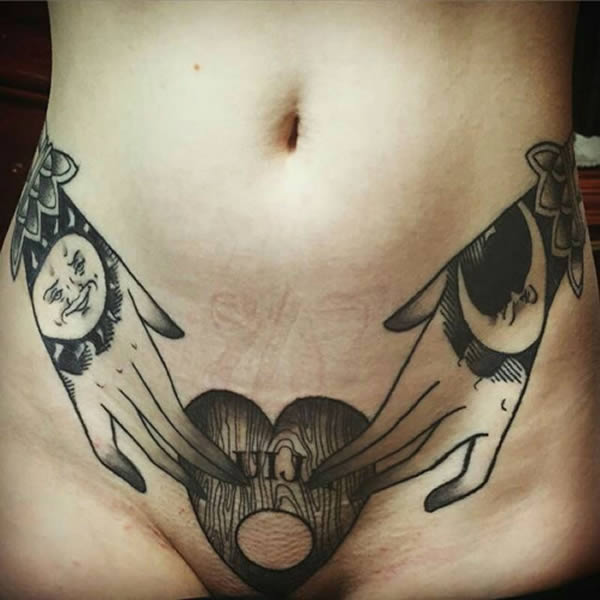 Tattoo done by Desiree S. Mattivi.